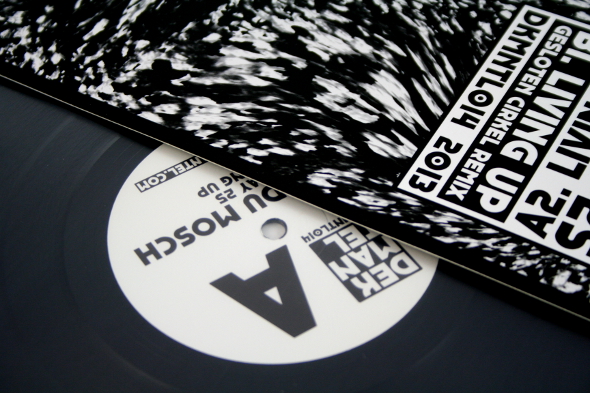 If you were looking for a dominant narrative for the past twelve months forget micro-genres and focus on location, because 2013 pretty much belonged to the Dutch. Granted, the Netherlands has been punching above its weight in electronic music since the 90s, but in 2013 it was hard to avoid their contribution to underground electronic music. Apart from countless Danny Wolfers projects and Delsin reaching their 100th release, there was a flurry of activity from labels like Crème/R-Zone, Photic Fields, M>O>S, Frustrated Funk, and Rush Hour as well as excellent albums from Versalife and Overdose.
Add the Dekmantel crew to the mix and it's clear that the Dutch play a central role in contemporary electronic music. Apart from throwing parties and putting on festivals, last year also saw Dekmantel maintain activities with their label, releasing music by Joey Anderson, Ksoul & Muteoscillator, and Marcel Dettmann remixes of Vedomir. But their focus remains on local artists and the latest producer to enter their fold is Mark Du Mosch. With a background in Italo and electro, the multi-talented producer put out an album this year for SD Records that featured his own art.
While Bay 25 does not go that far, it still features some of his best music to date. The title track centres on a rumbling, cavernous bassline that's fused with rasping percussion and steely drums for maximum dance floor impact. But Du Mosch hasn't forgotten his roots and decorates the grungy rhythm track with melancholic, melodic flourishes. It's a similar situation on "Living Up"; the driving backing track is less foreboding than "Bay 25" and any intensity is offset by the shimmering synths that make it sound breathless as it effortlessly glides into the cosmos.
But if the sewer rather than the stars is your thing, then fear not as Dekmantel have recruited Du Mosch's colleague from Moustache Techno, Gesloten Cirkel, to rework "Living Up". Turning the melodies into a Middle Eastern call to prayer drone and dropping in some crossfader chopping, the glue that holds the remix together is the primal, grainy jak that can be traced back to Bunker's grimy back catalogue. Maybe the Dutch have always been far ahead and it has taken the rest of us this long to catch up.
Richard Brophy
Tracklisting:
A1. Bay 25
A2. Living It Up
B1. Living Up (Gesloten Cirkel Remix)