Preview Lily's forthcoming tape for No Corner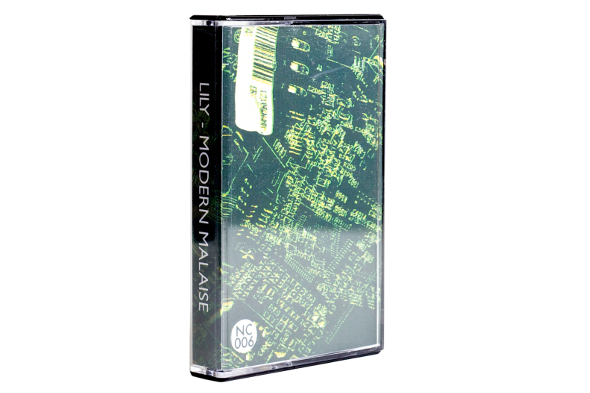 Watch a hazy visual promo for the anonymous producer's Modern Malaise cassette.
The Bristol-based No Corner label has been responsible for some of the most interesting releases to be committed to cassette in recent years, with tapes from Young Echo associates Jabu, El Kid and Kahn & Neek offering an interesting counterpoint to the smoky dub sounds of Federson's Voodoo Gourds cassette and the mind warping textures of grime producer Filter Dread's Space Loops.
The label's newest tape brings another low-key name into the fold, with a collection of tracks from the anonymous Lily. Last spotted on the Trumpets At Dawn 12″ for Idle Hands with two floor-focused pieces of swirling machine funk, the producer also has some housier credits on Don't Be Afraid's Spargel Trax sublabel. Going on the basis of the eight minutes of Modern Malaise which can be heard below, together with appropriately drifting analogue imagery, the cassette sees the producer take a distinctly more knackered approach than previous productions. Modern Malaise seems to be a place where sluggish percussion combines with deeper synth textures and spoken word passages to create something between the realm of club music and something more experimental.