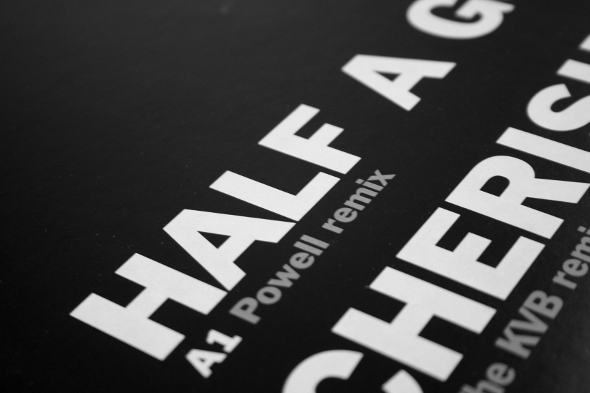 There's been such a flurry of recent activity relating to the various no wave endeavours undertaken by Stuart Argabright from the late '70s onwards that it's hard to keep a cap on it all. Argabright's work in Ike Yard along with Kenneth Compton and Michael Diekmann has been a focal point of all this, and whilst a series of remixes based around their debut album isn't the most original of concepts, you can't fault Desire's approach given who they have worked with. Regis, Konrad 'Monoton' Becker, Camella Lobo, and former band member Fred Szymanski have previously contributed, but this third and final edition of the series throws the gauntlet down to a younger generation of artists and offers some of the most compelling results.
Given the fact Diagonal Records recently issued the debut album from Death Comet Crew – another Argabright concern – the inclusion of a remix from Powell here makes perfect sense. Much like his reconstruction of Silent Servant for the Jealous God label there is little of the original "Half A God" left once he's finished. It's a remix that seems to have been tailored specifically for Powell's own beatmatch ducking DJ sets; there's an EVOL-esque intro of squalling noise, whilst the final few seconds see the belated appearance of Argabright's hushed vocals as the music appears to tear apart at the seams.
In between, there is a clattering array of recycled, sampled drums edited and stapled to a rhythm discernible only to Powell himself, and all manner of serrated guitar riffs and assorted other noises. Trying to describe it in more detail is no fun for anyone, though there is an amusing moment where a bassline strikingly similar to "Your Love" makes a brief appearance. Whether remixes like this will see Powell 'break through' in a manner similar to SOPHIE and FKA Twigs is open to debate however.
Both the KVB and Vessel take on "Cherish 8", and where the former looks to smooth out the track's abrasive qualities, the latter opts to build on them. In truth The KVB's effort sounds more like a cover version than remix, right down to the vocals that sound resung by frontman Nicholas Wood and will appeal to fans of the band's streamlined shoegazey aesthetic. Vessel's take on "Cherish 8" is the more outlandish revision, and in line with the stark post-punk minimalist approach of Ike Yard themselves. Dominated by a marauding bassline that you feel would cause fruit to peel on a large sound system, this production leaves you wondering how devastating his apparent second album is going to sound.
To finish, Desire granted Hessle Audio recluse Bandshell his first remix commission and the results are as challenging as Vessel's preceding contribution. In original form, the skeletal patter of "NCR" was the one Ike Yard production that sounded like it could conceivably have come from a contemporary mind, though there is little of it left here. Feedback is moulded into textures as Bandshell introduces fiendishly unsettling micro-rhythms and vast waves of bass that sound like a ferry blasting its horn.
Tony Poland
Tracklisting:
A1. Half A God (Powell remix)
A2. Cherish 8 (The KVB remix)
B1. Cherish 8 (Vessel remix)
B2. NCR (Bandshell remix)