DJ Spider & Franklin De Costa – Genetically Modified Tracks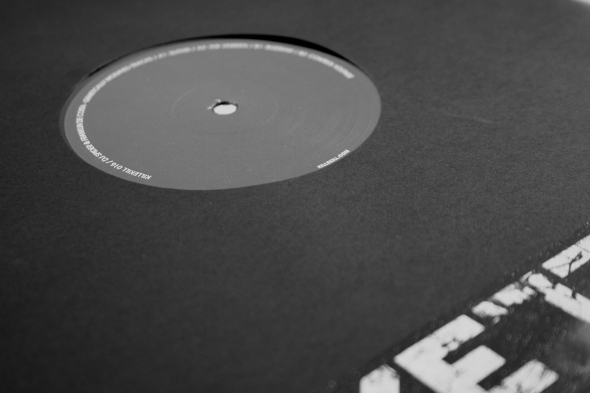 As the title suggests, the pairing of DJ Spider and German producer Franklin De Costa has resulted in a release that imagines new possibilities for techno. Given both contributors' backgrounds, this is hardly surprising and while each track more or less remains within the confines of 4/4 structures, to paraphrase Jeff Mills, what happens between the beats is what really proves fascinating.
"Buzzsaw" is a good example. The beats have wooden-block resonance (perhaps a throwback to De Costa's past as a minimal house producer?) but any sense of linearity or adherence to repetition is negated by the underlying fuzzy, viscous bassline or the jazzy licks and muffled vocals that the duo introduce randomly. "Slithis" also features a powerful bassline, but it pulses and twitches hyperactively, reacting to the subtle percussive ticks and the wall of drums that gets progressively more intense until the arrangement implodes.
"Control Voltage" is more subtle, but the duo's fondness of reconstituting elements they have gathered along the way is audible again. The backing track features deft percussive hisses and clicks and a dank acid line, which provide the basis for freakish screeching sounds. It could be the sound of someone being electrocuted or a recording of Spider and De Costa flicking the on/off switch to torture whomever has crossed them, but whatever about its provenance, it's an unusual sounding techno track.
The duo reverts to convention for "The Unseen" which is also the most dance floor friendly track, and revolves around a slamming loopy groove. As it progresses though, it reveals an underbelly of percussive twists and a layer of chords so gloomy and ghostly that it could have been lifted from an In Aeternam Vale jam. Pieced together by two of the most forensic producers in electronic music, these genetically modified tracks will appeal to broad-minded listeners and DJs.
Richard Brophy
Tracklisting:
A1. Slithis
A2. Unseen
B1. Buzzsaw
B2. Control Voltage