Pye Corner Audio completes Black Mill Tapes on Type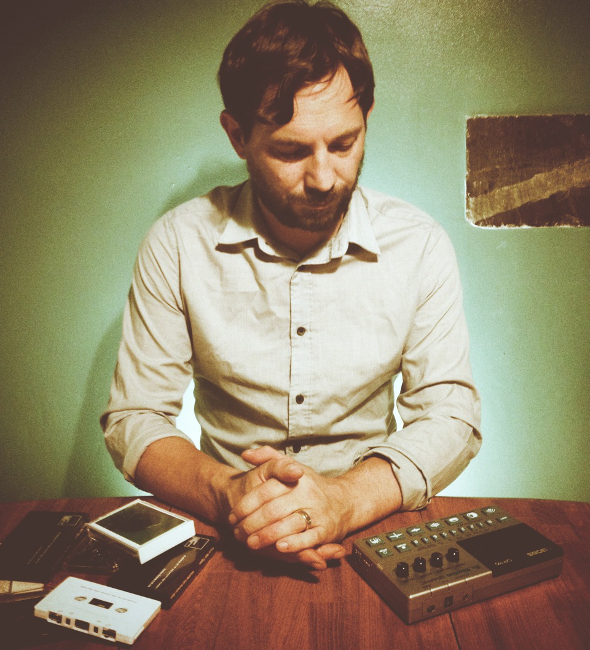 The experimental producer will release the third and fourth volumes in the series later this month.
Otherwise known as programmer and studio engineer Martin Jenkins – who has produced under a number of aliases including The Head Technician and The House In The Woods in recent times – the Pye Corner Audio project first came to prominence with the self-released Black Mill Tapes Vol 1, which saw subsequent vinyl release through Type in 2012. Loosely drifting into the same musical Venn diagram as the circle of artists surrounding the Ghost Box label (who Jenkins released a record with in 2012), the Pye Corner Audio sound is one rooted in the past, with a vintage analogue sound seemingly inspired by classic Giallo horror soundtracks and the music of old British public information films.
Later this month Type will complete the Black Mill Tapes series with the release of volumes three and four in the form of second 2LP package, pairing the already digitally released third volume with the as yet unheard fourth. Supposedly marking what the accompanying press materials describe as "a transitional period in The Head Technician's production history", the two volumes take what is described as "a notable shift into beat-laced darkness," with classic house music, darkwave and John Carpenter all cited as sonic reference points. As well as the 2LP Black Mill Tapes Vol. 3 & 4 release, the label have promised a triple CD edition to follow in February featuring the music from all four volumes in one package.
Type will release Black Mill Tapes Vol. 3 & 4 on 2LP format on January 27, with a triple CD to follow in February.
Tracklisting:
A1. Pathway Six
A2. Electronic Rhythm Number Five
A3. Transmission Seven:Pathways Open
A4. Inside the Wave
A5. Memory Wiped
A6. Building Obscured by Mist
B1. Electronic Rhythm Number One
B2. Foreshadowed
B3. Hexden Channel
B4. Transmission Two:Pathways Closed
B5. Electronic Rhythm Number Eighteen*
B6. Theme Number Eight
C1. Transmission Five:The Old Place
C2. Dystopian Vector Part One
C3. Transmission Thirteen:Line of Sight
C4. Electronic Rhythm Number Nine
C5. Theme Number Seven
C6. Electronic Rhythm Number Two
D1. Electronic Rhythm Number Twelve
D2. Transmission Nine:Black Light
D3. Void Bound
D4. Dystopian Vector Part Two
D5. Evil Surrounds
D6. Cont No Stop