Lurists – Volume One: Red & Blue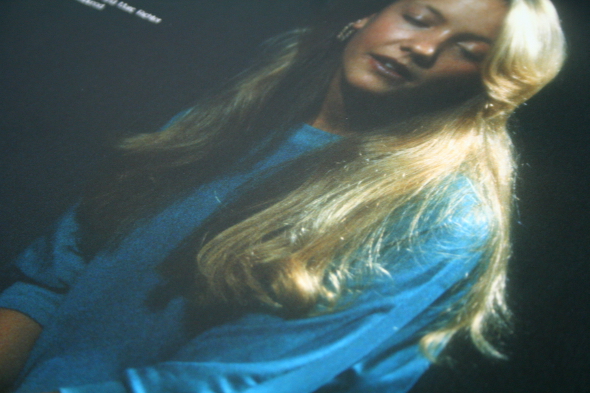 Released on Dekorder, Lurists is a joint effort from Heatsick's Stephen Warwick, Richard Youngs and Luke Fowler. Although the project materialised in one day, these three musicians have crossed paths before; Luke Fowler and Richard Youngs have worked together on many occasions in the past, and Warwick and Fowler shared bills with their bands Birds of Delay and Lied Music. While Heatsick was touring Glasgow, the three met in Fowler's studio before the gig, resulting in a mini-LP release consisting of three long tracks of playful experimentation.
It seems pertinent that this collaboration occurred within the constraints of a days work, later edited by Youngs into its final form.  Woozy rhythms loosely tangle together the tracks of the LP, into a delightful mess of electronics. It is a release that seems inspired by improvisation, unfolding freely, in a seemingly organic fashion.
"Red Trees with Intent" starts off the album, a 14 minute jam of sprawling hypnosis, introducing a clattering jumble of synths along with lightly shuffling percussion that make up this raw, unpolished sound. Vocals are brought into the mix, complementing the track as it develops into a wobbly dance number. Whirling and chiming sounds of robotic machinery are strung together through zany loops of repetition, with tempos that seem to change incessantly, in a groggy seasick blur. Things get even freakier with "Big Yellow Bell", sounding like a mutated chainsaw, warped with cyclonic force, breaking through the higher frequencies of the spectrum. The result is strangely soothing, and alas, the weirdest track of the LP.
"Green Fish Perishing" is led by the frantic pattering and scraping of percussion, topped with contorted wailing swells. The track strikes a groove with repetitive synths, but panicked drums bring feelings of chaos, as if the listener is rushing through the bustle of a frantic city market, with sensory overload compounding. This Lurists release sees Warwick, Youngs and Fowler join forces to make some thoroughly bizarre sounds, and though these musicians have individually built their respective reputations in the musical landscape, this LP brings together their unique styles, forming an enjoyable scramble of left-field electronics.
Chloe Frieda
Tracklisting:
1. Red Trees with Intent
2. Big Yellow Bell
3. Green Fish Perishing