Dego and Kaidi Tatham set for Eglo debut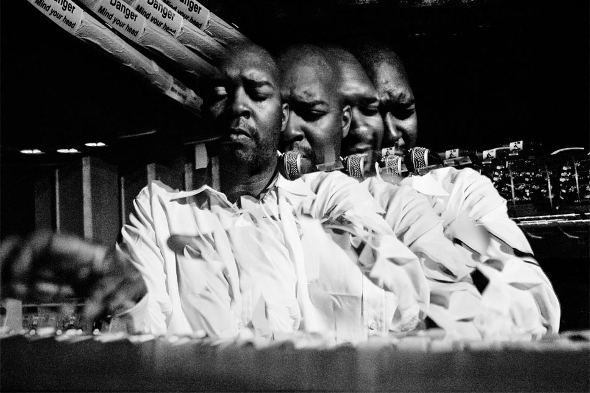 The first Eglo drop of the new year will be a self-titled record from the London legends.

2014 is shaping up to be an interesting year for the Eglo label as they look to set into action some of the plans hinted at in interviews with founding father Alex Nut over the course of the past twelve months. Speaking to this site in the aftermath of Eglo Records Vol 1 being released, Nut claimed the label would be focusing attentions on larger scale projects, stating "it's important that, musically, we step up. We can't just keep on at the same level, we need to constantly progress."
An 'air pie' mailer from the label today revealed there is plenty on the horizon from Eglo in 2014, with a record from Dego and Kaidi Tatham leading the way. Dennis 'Dego' McFarlane is perhaps most widely known for his work as part of 4Hero, though he's been involved in so much music over the years there should be BA degree dedicated to him. Kaidi Tatham (pictured above) is an equally storied musician, perhaps best know for his role in the Bugz In the Attic collective, and he's collaborated with McFarlane on numerous occasions over the years, most recently the excellent Dego & The 2000 Black Family 12" issued by Neroli.
The pair will debut on Eglo with an EP titled simply Dego & Kaidi that features four new productions of "broken beat bullets" and Eglo have revealed the long promised Fatima LP will surface at some point in 2014, along with an album from Shafiq Husayn of Sa-Ra Creative Partners fame.
Eglo Records will release Dego & Kaidi by Dego & Kaidi on January 15.

Tracklisting:
A1. Ankle Injury
A2. Acting up on that Shit Don't Count
B1. Don't Remain the Same
B2. Carrots & Sesame