Xenogears project revived by The Analogue Cops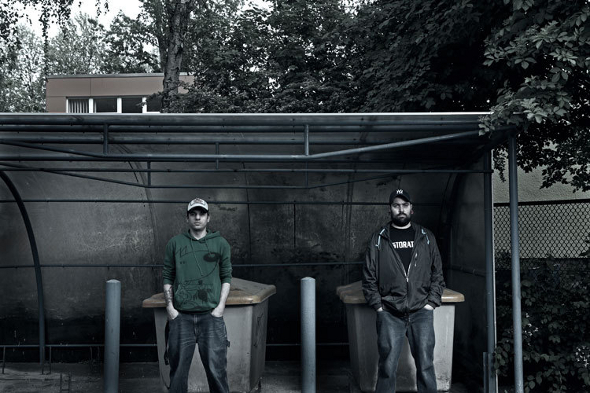 A remix heavy 12″ due in January precedes a full album from the Berlin-based Italian pair. 

Lucretio and Marieu first surfaced under the Xenogears guise back in 2007, inaugurating the Restoration label which has become a central outlet for their brand of heads-down, raw sounding house and techno. The pair have since struck out as The Analogue Cops, releasing numerous wall shaking 12″s including a recent turn on Hype Ltd and a debut album Heavy Hands which was issued earlier this year. That eight track LP featured guest spots from Steffi and Blawan, both of whom Marieu and Lucretio have worked with to various degrees on the Third Side and Parassela projects respectively.
The Berlin-based duo have now elected to revive the Xenogears project for a forthcoming album Lost Artemis, which is due for release in the spring of next year on Restoration. Whilst full details of that are yet to be revealed, the album will be preceded by the Multiverse Remixes which features LP track "Multiverse" along with reworks from Madteo, the Vinalog pairing of EMG and John Swing, and Marieu and Lucretio themselves under the aforementioned Third Side project with Steffi.
Restoration will release Multiverse Remixes by Xenogears in January – you can stream clips below to get an idea of what to expect.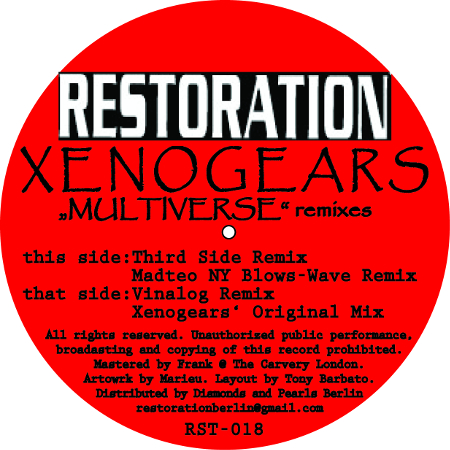 Tracklisting:
A1. Multiverse (Third Side Remix)
A2. Multiverse (Madteo NY Blows-Wave Remix)
B1. Multiverse (Vinalog Remix)
B2. Multiverse (Xenogears' Original Mix)
Header image: Shaun Bloodworth