Best of 2013: Top 10 Record Labels

The amount of new music currently being released is verging on the unquantifiable; in any given week there is on average around 150 new twelve inches classed as deep house alone. As if it wasn't hard enough to keep up with all this music, new labels have continued to pop up throughout 2013, with some presuming all it takes to successfully cloak themselves in authenticity is an increasing reliance on well-worn terminology and a sizeable PR budget.
That's obviously not the case, but if not that, then what are the criteria for a record label to stand out in this well populated climate? A label with a strong sense of curation, a distinct aesthetic and conviction in the music they release tends to be key, all of which breed expectation in those that follow the label, and which encourages the artists involved with the label to dig deeper into their creative processes. The people behind the labels listed below certainly fall under this category, and regular readers of Juno Plus should find the ten inclusions make for perfect sense. As well as reflecting the overall enthusiasm for techno, house and more experimental flavours that have felt so prevalent in the underground this year, these ten labels came with a strong work ethic and a genuinely passionate view of music which has made it a pleasure to show them our support.
10. Berceuse Heroique/ΚΕΜΑΛ
It's hard to accurately put a figure on how many new labels emerged in 2013, but it's much easier to single out one of those new labels that's truly worthy of inclusion on this list. At the time of publication, Berceuse Heroique will have released four records, with two more planned before the end of 2013, as well as two on the affiliated ΚΕΜΑΛ label. Collectively, the strength of these releases more than justifies their inclusion here. Beyond the impact of the music, there is the sense that the Berceuse Heroique operation is no mere attempt to profit from a current trend; the first few BH and ΚΕΜΑΛ releases have been searing a hole of expectation into the white and orange space of Soundcloud for well over a year. A lot of hard work and swearing has evidently gone into the label, and it's something that's particularly telling when all manner of new labels have popped up claiming underground credentials but nevertheless driven by a well-planned, content-heavy PR campaign.
There's been a simple concept to the Berceuse Heroique releases thus far: one track either side of a heavyweight vinyl plate, cut and mastered by a celebrated plant to prime their releases for optimum club play. Decidedly no frills, the one concession to visual artistry are A4 inserts that brandish juxtaposing imagery and quotations with a heavily loaded socio-political context that doesn't necessarily inform the music as such; instead they offer a thought provoking commentary on the environment in which we consume this music. A principled no repress policy seems very much in line with the person behind the label too if you follow its official Twitter account.
And then you come to the music itself, with highlights from the six Berceuse Heroique releases confirmed thus far including a remix of L'Estasi Dell'oro from Unit Moebius and Shitcluster that puts to shame much of the current crop of so-called uncompromising techno, and some prime Gesloten Cirkel material. Complementing Berceuse Heroique is ΚΕΜΑΛ, a sister label dedicated to reissue older music, together with remixes from contemporary figures specifically chosen for their ability to illuminate the source material in unusual ways. The focus of both the releases thus far, ANAΣΤΕΝΑΡΙΑI and Charles Hayward, further suggest that much like Berceuse Heroique, ΚΕΜΑΛ is a labour of love as opposed to an exercise in self promotion. Hopefully both labels will continue to release such compelling music next year.
Essential listening:
Gesloten Cirkel – Hole 
L'Estasi Dell'oro – Kingdom For A Kiss
Various Artists – ANAΣΤΕΝΑΡΙΑ: Music Of The Fire Walkers
9. RVNG Intl

RVNG Intl has long had a special place in the hearts of the Juno Plus editorial; anchored by the diverse tastes, supreme press writing skills and fetishistic nature of label boss Matt Werth, the NYC-based label has continually provided compelling and thought-provoking music of a high standard in all aspects. 2013 finds RVNG Intl fully settled into a role as something of a guiding light of US independent labels, on an even par with the likes of Editions Mego, yet very much travelling its own path. It also occasionally acts as a platform of support for other labels – see the ongoing creative partnership with Tim Sweeney's emergent Beats In Space label for one such example.
Their inclusion here is for pretty simple reasons; a strong suite of distinct artist albums issued over the course of the year which really conveyed the curatorial skills of Werth. Recent years has seen RVNG Intl act as a platform for the more avant-garde streams of the US underground to shine through, with their ongoing, infrequent FRKWYS series complemented by successful albums from Holly Herndon and Julia Holter. 2013 saw RVNG Intl effortlessly shift their focus to more floor-focused sounds with equally laudable results.
That sense of excitement felt when it was announced the label was releasing what turned out to be a sumptuous new album from Future Times captain Maxmillion Dunbar returned with the news of each of the subsequent albums that arrived on RVNG Intl, which included long players from Stellar OM Source, Blondes and Gardland. Each was surprising for its own reasons: Kassem Mosse's post production involvement in Joy One Mile, the swiftness with which Swisher from Blondes was announced, and the relatively unknown quantity of Gardland. Some were more engaging than others, but collectively, this quartet of albums demonstrated RVNG Intl's ongoing willingness to embrace a diverse array of artists, focusing on talent instead of genre.
Essential listening:
Maxmillion Dunbar – House Of Woo
Stellar OM Source – Joy One Mile
Gardland – Syndrome Syndrome
8. Opal Tapes
Overseen by Stephen 'Basic House' Bishop, Opal Tapes cornered the market in decayed, experimental music this year, maintaining a prolific release schedule that puts it on par with the 'non-stop' antics of L.I.E.S. Racking up an impressive twenty four cassette releases thus far with another batch on the way, Opal Tapes have demonstrated that there is still an active and willing audience for a format which most people had dismissed long ago. It became increasingly apparent as the year went on how influential Opal Tapes has become, with artists like IVVVO, Lumigraph and 51717 going on to work with L.I.E.S., Public Information and Mister Saturday Night after issuing cassettes the label.
Despite their tape-specific focus, Bishop's label this year began to release music on vinyl, with cassettes from 1991 and WANDA GROUP subsequently getting reissued for respective 12" releases, while EPs from Shapednoise and Yves De Mey skipped the cassette format entirely in favour of vinyl. Opal Tapes is of course still a tape label first and foremost, and with that comes a resolve to hold on to certain principles in terms of presentation and consumption, but the label did recently reveal they will launch a vinyl series called Black Opal, scheduled to commence with a 12″ reissue of Body Issues, the swiftly sold out six track tape of brittle acid techno from Brooklyn-based producer Patricia.
The consistency of the sleeve and tape designs for Opal Tapes thus far also lend themselves to those hoarding tendencies that pervade all collectors of music, and while the artwork that adorns each cover are somewhat disparate, the formatting and arrangement ensures that a stack of Opal Tapes releases form a complementing whole. To call the label hyped would be an overstatement, but there's no denying the Opal Tapes is firmly on the radar of house, techno and experimental heads alike, and paired with its DIY tendencies, Opal Tapes can be counted as a shining example of the rewards to be reaped from an acute combination of curatorial dexterity and aesthetic pride.
Essential listening:
Patricia – Body Issues
Karen Gwyer – Kiki The Wormhole
Yves De Mey – Metrics
7. Don't Be Afraid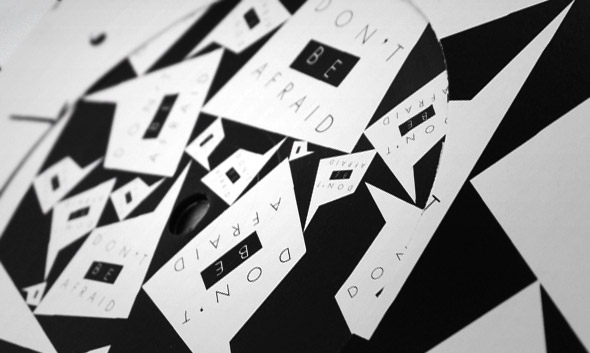 During the decision making process for previous editions of this list, Semtek's Don't Be Afraid label has been nominated for consideration by at least one individual, but has never quite matched up to the achievements of the labels eventually chosen. This year is however a different story. Perhaps it's because they've had a more visible presence – certainly, the shift in ambition and scope has played its part, as has the overriding sense of passion and dedication of label boss Benji 'Semtek' Lehman. At a time where the amount of new house music released on a weekly basis is overwhelming, Don't Be Afraid has certainly stood apart.
Originally conceived as a platform for Lehman's own material, Don't Be Afraid has gradually developed into more of a curatorial endeavour for the outspoken and principled selector and producer. The crowning achievement of this change in focus has been the development in stature of Mr Beatnick. It's no coincidence that Nick Wilson's increasing presence on club lineups and a debut at Sonar came in a year where he completed his Synthetes trilogy for Don't Be Afraid, granting the label their first extended release with a subsequent CD collating material from these recording sessions.
Mr Beatnick's success has been emboldened by the calibre of other artists involved across the main Don't Be Afraid label and its concept-driven subsidiaries. A list as varied as MGUN, Alis, Neville Watson, Kelpe, D'Marc Cantu, Max D, Disco Nihilist and Adjowa speaks for itself, and hints at the standing that Semtek's contemporaries now view his label (that's without discussing the cast of producers working under alias for the Spargel Trax series) The label's visible presence has manifested itself in a series of East London parties that have brought together a high calibre of guests (Kowton, MGUN, The Kelly Twins and Disco Nihilst) and local selectors that comes blessed with a communal vibe that has resulted in one of London nightlife's best kept secrets.
Essential listening:
MGUN – If You're Reading This
Adjowa – Science & Soul
Mr Beatnick – The Synthetes Trilogy
6. Blackest Ever Black
Looking back at the sheer amount of music released on Blackest Ever Black in the past twelve months, it's clear the label have broken free of its image as a platform for deathly and macabre fare, initially cultivated by early releases from Raime, Tropic Of Cancer and Regis. In its place, label founder Kiran Sande has overseen a gradual move towards open-ended sonic experimentation that places Blackest Ever Black somewhere between Editions Mego and Downwards, all delivered with a sense of knowing black humour.
A succession of albums for BEB this year included Dalhous' debut long player, some extended Dominick Fernow material as Prurient (and a Rainforest Spiritual Enslavement EP), the introduction of Secret Boyfriend, the solo alias of Boyzone member (not that one) Ryan Martin, and the return of 'dark ambient pioneer' Lustmord. Other LPs came from Editions Mego boss Peter Rehberg as Shampoo Boy and US noise figures Barnett + Coloccia, while Camella Lobo's Tropic Of Cancer project delivered Restless Idylls, the most emotionally affecting and fully formed work she has generated to date. This year also saw the start of the Krokodilo Tapes cassette sub label, whose highlights included a two-sided mix from breakthrough DJ and Golden Pudel resident Helena Hauff, and a highly sought-after tape release of Karl O'Connor's teenage recordings under the Family Sex name.
As well as A Luminous Veil, the debut for Shifted's power electronics project Alexander Lewis and further material from William Bennett's Cut Hands, Stuart Argabright of Ike Yard injected more life into his Black Rain project with the Protoplasm EP. Perhaps the label's biggest surprise saw them foray further into the field of issuing soundtracks, with a vinyl edition of Dickon Hinchliffe's bleak score to 1980 – the second film in the Red Riding trilogy – which in this case focused on music surrounding Paddy Considine's portrayal of policeman Peter Hunter and his pursuit of the Yorkshire Ripper. Not bad for a year's work.
Essential listening:
Tropic of Cancer – Restless Idylls
Alexander Lewis – A Luminous Veil
Barnett + Coloccia – Retrieval
5. The Trilogy Tapes

Last year, The Trilogy Tapes featured in our top labels list by virtue of the manner in which they effortlessly took to the art of releasing records with a totally minimalist approach to publicity, a fine eye for presentation and the engaging nature of the music involved from Willie Burns, KM/MM and Eugene Hector under his dual aliases. Will Bankhead's label again deserves its place here due to the manner in which the pervasive mystique hasn't been compromised despite the fact the designer himself has become an in-demand DJ as the label's operations have escalated.
Whilst not quite challenging the 'non stop' levels of Ron Morelli's L.I.E.S. label, The Trilogy Tapes has at the time of writing released nine records, with at least three more mooted for release in the near future, each of which has been greeted with wide eyes and the rubbing of fingers. The label's release schedule over the past year has broadly fallen within the spectrum of house and techno, but Bankhead's ear for the wilfully experimental – which has been a part of TTT's outlook since it launched with a Bee Mask tape back in 2009 – still remains a key element. Whilst the label started the year with the hazy deep house romanticism of Anthony Naples, it's gradually been drawn to a darker place where music from Levantis, Rezzett and Eomac all too easily elicits a 'what the fuck?' response.
Presentation and arresting visuals have of course also been a key factor in why so many people are drawn to The Trilogy Tapes, and it's hard to single out one particular TTT release over another for special praise such is the distinctive look each has achieved. Whether it's the intricate cartography of  _moonraker's Lowjit Vagrants EP, the graphic art of Tuff Sherm's Burglar Loops EP, the simplistic monochrome image of DJ Spider & Marshallito's Deadly Structures EP or one of the others that might have caught your eye on the racks, it's a mark of Bankhead's skill as a designer that you can immediately pick out each one as his work.
Essential listening:
Tuff Sherm – Burglar Loops EP
Rezzett – Rezzett EP
Various – Folkways 2 (compiled by Beatrice Dillon)
4. Downwards

Downwards in 2013 has undergone something of a curatorial renaissance, honing in on a renewed focus across the intersection of noise, techno and post punk also beloved of Blackest Ever Black. Rather than opting for a continuous drool of reissues and represses, the label's insatiable thirst for a contemporary metamorphosis of their initial vision – formed over two decades ago – has led them to unearth a most singular legion of fresh and forward thinking, techno-not-techno producers.
Cut Hands made a welcome addition to Downwards roster with the Madwoman EP; a release which saw William Bennett shed his African semblances of previous releases for a sound that's as close to pure techno as Bennett's arguably been. Samuel Kerridge, meanwhile, became Downwards' latest mainstay after releasing two EPs which ultimately led into his debut album A Fallen Empire, while Taylor Burch and Joseph Cocherell, the creative force behind Los Angeles-based band DVA DAMAS, delivered one of our favourite albums this year in the shape of Nightshade, providing the inaugural release for the newly minted Downwards America, curated by Juan 'Silent Servant' Mendez.
Remaining relevant for 20 years, like Downwards has, is no mean feat; some labels have trouble doing this after five. To mark this 20 year milestone the double LP Halha was released, drawing attention to some of the label's earliest releases, as well as providing some unreleased and rare material alongside new music from its current crop of artists. Downwards has always been uncompromising, and, unlike other underground techno labels, it's never turned this attribute into a marketing tool. What's been most striking about Downwards' output in 2013 – and over the last twenty years – is its reluctance to wither and dissolve into a nostalgic trophy of the ever-romanticised '90s heyday.
Essential listening:
Samuel Kerridge – Waiting For Love
DVA DAMAS – Nightshade
Various – Halha
3. Morphine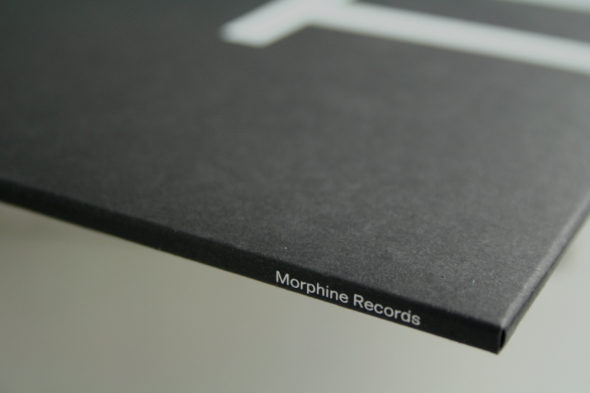 It's staggering to think that Rabih Beaini's Morphine Records has been in existence since 2005. During that time it has released records by Hieroglyphic Being, Anthony 'Shake' Shakir and Madteo, long before he entered the collective consciousness thanks to Will Bankhead and Joy Orbison's Hinge Finger label. In a sense, it feels as if it's taken the rest of the world eight years to catch up with Rabih Beaini's vision of music, which most people would have been introduced to via 2011's What Have We Learned. A move to Berlin in early 2012 which followed the release of this debut LP seemed to reinvigorate Beaini's interest in the label, going from an imprint that only put records out intermittently to one that seemed to develop a fully formed identity almost overnight.
It was early last December that the label seemed to begin to emerge from its chrysalis, with Hieroglyphic Being's The Lost Transmissions providing something of a blueprint for the following 12 months, thanks to its monochrome art direction and crunchy yet psychedelic approach to club music. This sonic approach was something echoed in the powerfully wiry sounds of Container's Treatment, the otherworldly pulsations of Madteo's Insider, and the sonic meat grinder that was Metasplice's staggering Infratracts album, which demonstrated the relative immaturity of almost all other noise techno in comparison.
Despite these strong showings from a series of contemporary artists, the jewel in the Morphine crown this year was their Charles Cohen retrospective series, which saw three records collecting highlights from the Philadelphia sound artist's work since the 1970s – much of which felt like a more primitive version of Beaini's own output as Morphosis. Indeed, these deeply rewarding retrospective records perhaps best encapsulate the spirit of Morphine's output, which he described to The Wire earlier this year: "For me it's soul music. But in a revolutionary way."
Essential listening:
Metasplice – Infratracts
Charles Cohen – The Middle Distance
Container – Treatment
2. PAN

Given the breakthrough that PAN made in 2012, nobody would have begrudged Bill Kouligas a bit of a break. In fact that's what he did for much of the first half of the year, putting the label's release schedule on the backburner and focusing his attentions on PAN_ACT, a two week festival across multiple venues in New York over two weeks in June. Despite this, Kouligas still managed to put out a formidable amount of music in 2013, issuing 11 records of such considerable depth that the reduced number in comparison to last year seems an entirely acceptable compromise.
However, it was the subtle changes in PAN's approach that kept them fresh this year. The label continued the move towards the dancefloor started in 2012 with music more explicitly made for the purpose – Black Sites' Prototype EP, Regis and Russell Haswell's Concrete Fence project and Heatsick's Re-Engineering LP chief among them, but it was the continuing attention to more avant-garde sounds that provided the real meat of PAN's output. There was the scrambled musique concrete of Jar Moff's Commercial Mouth, the minimalist digital palette of Rene Hell's Vanilla Call Option, and the indescribable sonic world of D&M legend Rashad Becker's Traditional Music Of Notional Species Vol 1 to name a few, each of which feel so dense it would be reasonable to expect people will still be digesting them a decade from now.
It's fair to say that PAN has become much more accessible label in 2013 than it was in its early years, but at no point in the past 12 months has this been accompanied by a sense that it's in any way dumbing down. Put quite simply, there are few labels covering such a diverse selection of experimental electronic music as PAN right now, and more to the point, releasing music that's likely to have real staying power.
Essential listening:
Black Sites – Prototype EP
Jar Moff – Commercial Mouth
Rashad Becker – Traditional Music Of Notional Species Vol. 1
1. L.I.E.S.

This marks the third time Ron Morelli's L.I.E.S. imprint has made it into our list of the top ten record labels of the year, but never before has it felt quite so deserved. Although last year saw them release nearly 20 records, they exceeded that total in 2013 with over 30 records across their main catalogue number, in addition to further 12″s on their ongoing white label releases and the L.I.E.S. BLK series. Core artists Steve Summers, Delroy Edwards and Svengalisghost continued their ascent with strong releases for the label, while the likes of Bookworms, Jahiliyya Fields and Terekke built on interesting early releases for the label which completely flipped the perception of their music. In short, there was nobody else who put such a breadth of exciting records this year with such an impressive hit to miss ratio.
However, what really marked L.I.E.S. out this year was the wealth of new and underappreciated talent it presented to the wider world. It would have been easy for Morelli to continue to focus on the core L.I.E.S. artists which defined its first couple of years, but instead he ventured further into the cracks of the underground and roughly doubled the size of its ranks, and in truth, it was these newer artists that provided the label's most exciting music. There was the sublime yet weird deep house of Florian Kupfer, the abrasive, sonically punishing techno of Vereker and the conceptual Dream of the Walled City soundtrack from KWC 92 to pick out just a few, each of which pushed the label's remit outwards in new and exciting ways.
Of course that success has come with a price this year. There's the widely-ridiculed critical term "outsider house", which has come to be most associated with L.I.E.S, not to mention the discussion from some corners of the internet that suggests the swift ascendency of the label and its aesthetic is something of a bubble waiting to burst. Indeed, it seems fair to say that the prevalence of music inspired by the L.I.E.S. sound is increasing due to its success, but those who have been watching Morelli's A&R closely over the past few years will know that he's always several steps ahead of the pretenders and the charlatans. If the label carries on uncovering music like it has this year, there's no reason why L.I.E.S. won't continue to be relevant – not to mention vital – for many years to come.
Essential listening:
KWC 92 – Dream of the Walled City
Florian Kupfer – Lifetrax EP
Beau Wanzer – Beau Wanzer EP