Best of 2013: Top 25 Albums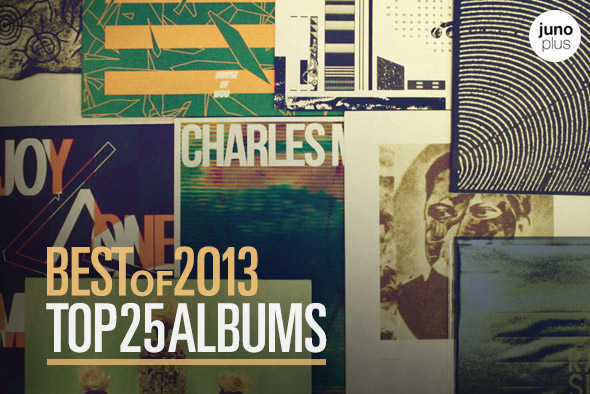 When sitting down to discuss and finalise the albums worthy of inclusion on this list, it soon became apparent just how many great long players were released over the course of the past twelve months. In fact, it felt that this year saw the LP as a medium for electronic producers really come into its own, realising through the course of our discussions just how many artists used the album format as a means to explore concepts or themes that go far beyond collecting a series of tracks aimed at getting people on the dance floor. With the number of 12-inch singles being released on a weekly basis continuing to rise, and a increasingly unfavourable signal-to-noise ratio, the electronic LPs of the year largely offered us an opportunity to step outside the rising number of uninspired dance singles and see things through new eyes.
Although this is a selection of albums that covers many of this year's more prevalent narratives in the underground – contemporary grime, the jungle revival, industrial techno, and the fringes of house music being some of the most notable – these albums were the ones that took those concepts and stretched them to breaking point. For those fatigued by the near-constant revisitiation of the past in 2013, there are plenty of albums on this list that offer a tantalising suggestion as to where dance music could be going next, as well as a selection of albums who didn't try too hard to do anything massively different, but instead focused on just doing it well. In fact, this year was so good for albums, that we felt it justified to expand the list to 25 to accommodate those the editorial team just could not countenance missing out on the recognition they deserve.
25. Egyptrixx – A/B til Infinity (Night Slugs)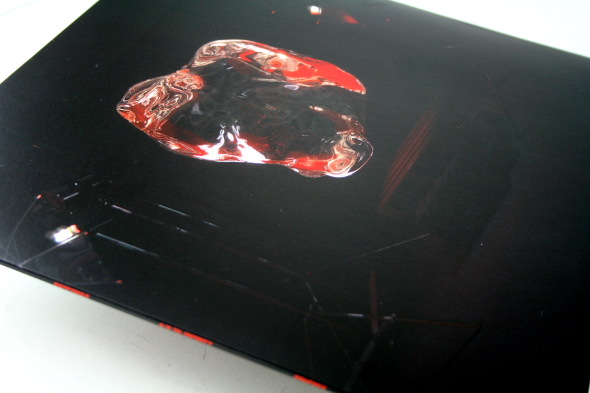 David Psutka has long been the dark horse of the Night Slugs family in more ways that one. Besides being one of the label's more low key figures, appearing only sporadically since its inception in 2010, his music has always felt imbued with a darker quality than his associates, utilising textures and moods that occasionally veer into the gothic. Despite this, his productions have always been marked out by the same sense of hyperreality as label mates Jam City and Girl Unit, but until A/B til Infinity, it never really felt like he'd fully realised the sense of space his early productions occasionally hinted at. Working with visual artist Andreas Fischer, who first created a number of abstract computer environments, Psutka created sonic reactions to these strange vistas, resulting in one of the year's most arresting soundscapes. Although rhythm is still a key feature of A/B til Infinity, it was an album that felt truly three dimensional, sounding more like a high concept sound installation designed for a club space than a straight album of club tracks. It's an LP that may get overlooked in favour of albums from artists like Laurel Halo, Oneohtrix Point Never and Logos who all did similar things with sound, space and melody, but Egyptrixx's take on one of the year's most striking aesthetics was no less important.
24. Function – Incubation (Ostgut Ton)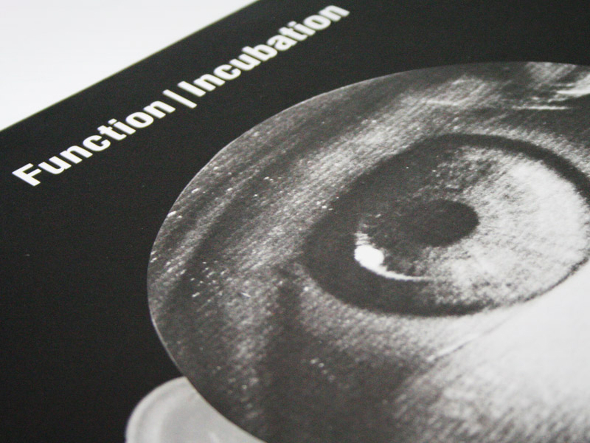 The announcement of Incubation in the first few days of 2013 kick-started what's arguably been Ostgut Ton's most eventful and successful year to date, with a further three LPs by Marcel Fengler, Marcel Dettmann and Luke Slater's L.B Dub Corp following. The nine-track Incubation was Function's debut album, despite his 15 years of production experience, and it placed Dave Sumner's stark productions within an imagined narrative context. Ostgut Ton described it as "the soundtrack to a suspenseful techno-thriller". It is also hard not to admire the single-mindedness of Function's approach in making the album, first seeking to work with Francois K in post-production, before settling on Tobias Freund due to time constraints. In doing so, Sumner's intention was to follow the classic album-making approach and to work with an engineer who would give his arrangements a final polish. Sumner also spoke of the need for Incubation to contain a number of 'songs', and, while it's hard to discern anything that will challenge Rihanna, many of his tracks are memorable to the point of being hummable, partly down to Function's skillful, magpie-like ability to collect and reimagine familiar nuances, but also due to him having an ear for a good tune – and, a desire to create something lasting and permanent.
23. Special Request – Soul Music (Houndstooth)
Although Paul Woolford's career has spanned over a decade, with releases on labels like Planet E, Hotflush Recordings and 20:20 Vision, the Leeds native's current creative focus is the Special Request project, a gnarly concoction of classic rave breaks and booming basslines. In 2013 Special Request became the highest profile addition to the Houndstooth label affiliated with London club Fabric, and Woolford joined a diverse roster of artists that included Call Super, House Of Black Lanterns, Δkkord and the _Unsubscribe_ and Snow Ghost collaborations, but the release of Soul Music was one of the label's crowning achievements in an impressive first year of operation. The Special Request album revisited the halcyon days of breakbeat, jungle and rave, while doubling as an educational tool for those experiencing it for a first time, all lovingly reinterpreted, but never gentrified or sanitized. This was partly down to the fact that Soul Music was constructed from vintage hardware, boosted by industrial strength EQs and broadcast out into concrete jungles through an FM transmitter, which Woolford would then re-sample and re-incorporate into tunes, describing the results as being like "an implanted false memory" in an interview with this site earlier in the year. For a trip down memory lane that references the UK underground of the previous two decades you couldn't ask for a better guide than Paul Woolford.
22. Prince Of Denmark – The Body (Giegling)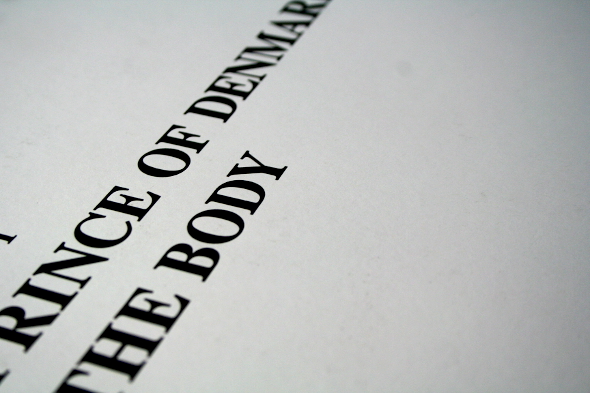 In Giegling's short history the label has earned a reputation for amalgamating elements of dub techno with minimal house to create a signature sound of rustic, European charm. Prince Of Denmark (and Traumprinz) and Vril have become Giegling's most recognised artists, while others such as Ateq, Dwig and Edward have comparatively grown in stature with the label. The close-knit Weimar collective earned their much-warranted recognition purely off the back of the quality of the music and an artisan approach to packaging, and The Body by Prince Of Denmark helped launched Forum, the successor to Giegling's docked offshoot Staub. For an album focused on what is primarily 4/4 club-focused techno, it strikes a different chord when compared to albums of a similar nature like Dettmann's II or Frames of Reference by Ø [Phase] – all the while keeping the childlike aesthetic and homely charm of the label firmly intact.
21. Luke Wyatt – Teen Hawk (Emotional Response)

Better known as L.I.E.S. regular Torn Hawk, Luke Wyatt has been making music for some time, and Emotional Response hit on their best record to date by collecting some of Wyatt's early unreleased productions on Teen Hawk. Despite the assembled nature of the tracks, it's an LP that hangs together remarkably well, which says much about the quality of Wyatt's output. Those who have heard his Torn Hawk material will know what to expect – Balearic and rock tropes combined with kraut rhythms and exploratory synth textures – but although his recent material as Torn Hawk is self-professed "audio mulch", Teen Hawk's tracks are marked out by their clarity. Opener "Mintwood" is like a harpsichord vignette in high resolution, while the cheesy preset tones and structural complexity of "Bertone Stratos" and "The Music You Hear At Seaworld And Never Forgot" have all the hyperreal euphoria of Oneohtrix Point Never's R Plus Seven album. Each of the tracks on Teen Hawk more than stands up to any Torn Hawk production, and there's a strong case to be made that some of these tracks comprise some of Wyatt's best work. Put quite simply, Teen Hawk is a gem of an album which has been criminally overlooked this year.
20. Felix K – Flowers Of Destruction (Hidden Hawaii)

With artists like Shifted, Shawn O'Sullivan, and Samuel Kerridge spearheading the noisier disposition techno has steered towards in 2013, largely inspired by Regis and Dominick Fernow's many aliases, the sonically overgrown drum and bass experiments of Felix K's Flowers Of Destruction has proven that it's not just techno that can make a disorderly racket. The Hidden Hawaii boss has, in one album, combined raw drum patterns similar to the spacious, quick fire beats of early Photek and Source Direct, with industrial and liquid atmospheres associated with a deeper European brand of techno, all congealed within Felix K's experimental sound designs. The result is an album unrestricted by tempo and BPM, delivering music that's impossible to pigeonhole.
19. Streetwalker – Future Fusion (Cititrax)

This year saw Veronica Vasicka perform a fine balancing act between her label duties on the celebrated, archival-minded Minimal Wave and Cititrax, an offshoot looser in scope. The usual array of hushed synth ballads from lesser known European romantics was ushered forth in a finely presented manner on Minimal Wave, yet Cititrax proved to be just as impressive, providing The KVB with a platform from which they have excelled and largely cornered the market in deathly leather wave. For us however, Vasicka's crowning achievement this year was releasing Future Fusion, the bold collection of Streetwalker tracks from Beau Wanzer and White Car's Elon Katz. Allegedly conceived over a two year period and executed in a Chicago studio over the course of just one weekend, Future Fusion was suitably titled, melding together elements of EBM and early Chicago house with the paranoid lyricism of cold wave to form an album pulsing with an electrifying primal energy that was apparent from the off.  A title track that's become a staple of Actress's DJ sets is complemented by five further 'future fusions', whose initial sonic boom-style impact gives way to a sense of longevity that becomes more and more rewarding with each listen.
18. Karen Gwyer – Needs Continuum (No Pain In Pop)

First surfacing last year on the Limited Dubs cassette series run by patten's Kaleidoscope label, Karen Gwyer's self styled 'labyrinthine plasmic pulsations' were a joy to behold no matter which form they took. Granted a wider platform to shine by No Pain In Pop, the Ann Arbor-born singer and musician provided 2013 with one of the more engagingly poignant debut albums in Needs Continuum. She was subsequently embraced by the likes of Public Information and Opal Tapes, contributing to the former's F.C. Judd remix project and delivering another album in cassette format for the latter, but it's Needs Continuum that we kept returning to. A slow burner in the truest sense, the nine tracks glowered with a rich sense of detail and felt as if they were anchored by the years of musical experiences Gwyer had consumed on her travels before arriving and settling in London. No Pain In Pop sensed the depth of the album and opened up its material to a series of remixes, with the most startling results coming from Luke Wyatt's Torn Hawk project, but Needs Continuum remains the real Gwyer highlight this year.
17. Donato Dozzy – Plays Bee Mask (Spectrum Spools)

An album consisting of seven reworks of one track is a concept filled with triteness and excess, right? Not so in the case of Plays Bee Mask, arguably one of this year's bolder undertakings. It came about as Italian producer Donato Dozzy became consumed by the remixing process, having been handed some 3.2 GB of material by Bee Mask after the Philadelphia-based artist invited him to remix his track "Vaporware". In original form, the 13-minute track was quite the modern epic, moving from crisp bleeps and cyclical machine twitterings, to dramatic string and chime incidentals, through soaring arpeggio magnificence and beyond. It's this sense of scope that ensures Dozzy's subsequent seven track suite of remixes never feels excessive, with the Italian bringing his own brand of finely delivered ambience that adds to Bee Mask's original work. Listened to on headphones, Plays Bee Mask was immersive in the extreme, yet channelled through loud speakers the seven tracks took on a more consuming form, the sounds almost looking to envelop you like a foreboding fog.
16. KWC 92 – Dreams Of The Walled City (L.I.E.S.)
The upwards trajectory of L.I.E.S. has been well mapped on the content farm throughout this year, the thick and fast rate of plaudits for Ron Morelli's label bringing with them the fair share of detractors and conspiracy theorists (let's not discuss the Russian Torrent Versions Discogs page). A further expansion into the realm of artist album was a logical progression for L.I.E.S. as a label, and among the long players issued over the course of 2013 was this curveball release that proved itself to be the most compelling and rewarding of listens. Even within the sprawling remit of the label, KWC's Dreams Of The Walled City stood out from the rest of the its album releases this year – a batch of archival Marcos Cabral experiments from the '90s, the finely sculpted techno of the unheralded Gunnar Haslam and Shadowlust's beguiling and clammy take on industrial cabaret all slot neatly into the established aesthetic of the label, but a conceptual soundtrack composed for a film script about living in the cramped hell known as Hong Kong's Kowloon Walled City does not. You might feel a degree of complacency about listening to such concept albums, but that should be discarded when listening to the six tracks that form KWC's Dreams Of The Walled City, which is as challenging as it is immersive. Born Free's Daniel 'Sling' Isling and Max Stenerudh crafted an album that exudes both the inherent claustrophobia of a seven acre plot of stacked high rise accommodation but also the sensation of a complete whole.
15. Tropic of Cancer – Restless Idylls (Blackest Ever Black)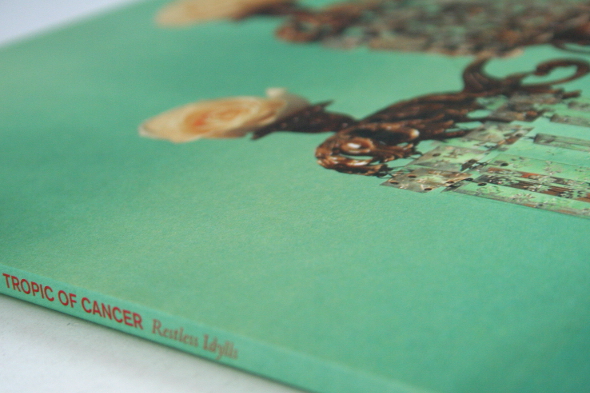 Whether in original configuration as a husband and wife duo or the more recent manifestation as Camella Lobo's solo project, Tropic Of Cancer have always displayed a mastery of vast soundscapes and plangent tones plucked from guitars. As misanthropic and deathly as their early material was, Lobo has for some time been driven by an urge to demonstrate that overt darkness is not the defining factor for Tropic Of Cancer, and in Restless Idylls the Los Angeles-based musician successfully demonstrated as much. Cover art that hinted at her love for that classic era of film noir also artfully retained the sense of romantic longing that's always been a part of Tropic Of Cancer, displaying it in a vivid and bold manner far removed from the dingy aesthetic of their highly prized Downwards debut. The eight tracks within were less revolution and more evolution in sound, showing off a fuller, more confident Tropic Of Cancer, with "Children of a Lesser God" an intoxicating centrepiece that resonates with incandescent emotion.
14. Charles Manier – Charles Manier (Nation)

Few albums this year achieved the fine balance between slaloming moments of visceral electronic joy and paranoid experimental explorations with the effortless style of this self-titled set from Charles Manier. This long-promised album collating material from the personal archives of James T. Cotton detonated at just the right moment, tapping into an increasing willingness of certain demographics to expose their senses to music that isn't so much covered in kinks, but beaten down to the core. Issued by Nation, this ten track set was culled from over ten years worth of "recordings and live performances from the archives of the Ballard and Ridgewood-Cantullinix Studios," and was every bit the love letter to acts such as CHBB, DAF, Liaisons Dangereuses and Das Ding that J.T.C. alluded to in a rare interview on the Charles Manier project for the House Of Music fanzine from Rush Hour. It was fairly impossible not to get caught up in the rush of tracks such as "Waiting For Electrocution", and yet these same tracks were filled with the sort of bleak lyrical antagonism that made these aforementioned minimal synth acts so compelling. If you enjoyed Beau Wanzer's output on L.I.E.S. or were intrigued by the more angular moments of a Powell DJ set then the Charles Manier album is one you should track down whilst you still have the chance.
13. Rashad Becker – Traditional Music Of Notional Species Vol. I (PAN)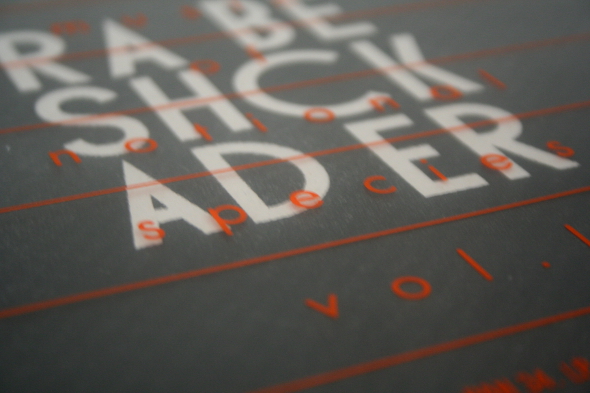 As mastering and cutting engineer at Berlin's fabled Dubplates & Mastering studio, Rashad Becker has had a hand in engineering an overwhelming number of records. Although primarily known for his engineering, Becker is also an off the wall producer as the drug meltdown sounds of his debut album Traditional Music of Notional Species Vol. I illustrated. Becker's productions were limited to a handful of remixes and production credits prior to 2013, and his album was just one of several released by Bill Kouligas's PAN this year. Make no mistake, this is a challenging and disorientating listen that jangles and harries your senses, constantly fidgeting and twitching over itself to break beyond the shackles of the audio equipment it's bound to, merging the worlds of noise and drone – with some especially warped accordion – to create the soundtrack of a freakish extraterrestrial landscape. One of the most distinct albums of this year, Becker's Traditional Music of Notional Species Vol. I is likely to be rewiring neural pathways for many years to come.
12. Miles – Faint Hearted (Modern Love)

Miles Whittaker has played an integral role in Modern Love's rise over the past decade, initially as part of Pendle Coven, then as MLZ and HATE before working with Andy Stott as Millie & Andrea. In 2009, Whittaker joined Sean Canty in forming what's arguably been his most successful pursuit yet, Demdike Stare. This year saw Modern Love finally release Whittaker's debut solo album, Faint Hearted, which encapsulated Whittaker's wide-ranging tastes as a DJ and producer. Pronounced highlights of the album include the looped jungle mutation of "Lebensform", while the indistinct kick drum thud amidst distant mechanical noise in "Irreligious" pulses like the arcane machinations of Suum Cuique's Ascetic Ideals. In a landscape where experimental techno producers are increasingly becoming ten a penny, Whittaker's solo approach feels ten times more refined and more exploratory than many of his peers.
11. The Haxan Cloak – Excavation (Tri Angle Records)
Given that its concept is supposedly an exploration of the journey made after death, it would be easy to assume that Excavation is perhaps being morbid for morbid's sake. Additionally, given the prevalence of other artists exploring such themes in electronic and drone music – Demdike Stare being one of the most notable – it would also be easy to be suspicious of Bobby Krlic for riding on the coattails of an increasing obsession with confrontation and dread in electronic music in his Haxan Cloak project. The simple fact however, is that Excavation cuts through that by being such an impeccably realised sonic experience. It's unsurprising that Excavation is on Tri Angle – there's almost a pop sensibility at play in the record that keeps you coming back for more, in the same sense that John Carpenter's soundtracks tread the line between genuinely ominous and enjoyably high camp. Opener "Consumed" sounds like the sonic representation of being dragged to hell, and across its nine tracks the album delivers the kind of experience that builds on that same sense of being completely and utterly consumed by darkness. Never before has that feeling been so utterly pleasurable as it is on Excavation.
10. DVA Damas – Nightshade (Downwards America)

Issued as the sole release thus far on Downwards America, a trans-Atlantic outpost seemingly established to keep Juan Mendez occupied outside of his excellent design work, Nightshade was the debut album from Taylor Burch and Joseph Cocherell's DVA DAMAS project. Formed of tracks conceived over a two year period, the album expanded on the smattering of material from the duo previously released, and is one of those long players that creeps under your skin with devilish intent. Despite this, vocalist Taylor Burch did admit to us that the album has flown under the radar of wider appreciation, stating "people are still asking 'when does the LP come out?'" as part of our questioning to accompany a fine mix from the pair on this site earlier in the year. Hopefully the inclusion of Nightshade on lists such as these will retroactively open the album to the larger audience the eight tracks truly merit. Led once again by the distinctive prowl of Taylor Burch's masked vocal delivery, subtle cinematic references are peppered throughout Nightshade, and the presence and influence of a noir-lit Los Angeles feels more palpable on moments such as "Half Mask" and the title track than it does on Restless Idylls, the debut album from close friend Camella 'Tropic Of Cancer' Lobo.
9. Holden – The Inheritors (Border Community)

Although James Holden's DJ career has gone from strength to strength in the past few years, there were many who had probably given up hope that the producer would ever release a follow up album to 2006's The Idiots Are Winning, and probably a fair few who had their doubts that its successor would actually live up to the high standard of that debut. In terms of sheer ambition alone The Inheritors is one of the most impressive albums of the year, with The KLF, Elgar, ceilidh music, pentatonic folk scales and ancient pagan rituals all cited as influences, all made with a combination of Holden's own analogue modular system and his own self-coded software. Given Holden's close allegiance with both Caribou and Four Tet in recent years, it's unsurprising that The Inheritors should touch on such similar sonic motifs – arpeggios that drift just out of focus, radiophonic textures and earthy rhythms that sway with a queasy lurch. This trio's decidedly organic type of dance music has generated some of the most beguiling electronic sounds of the past few years, but nothing has come close to the craftsmanship Holden displays on this LP. However, it's the unique sonic character that marks The Inheritors out. Whether it's the triumphant crescendo of "Renata", the jazz saxophone climax of "The Caterpillar's Intervention" or the twisting psychedelic synth flutes of "Gone Feral", the album seems imbued with uncanny pagan elements that give it a quintessentially English character that place it somewhere between The Wicker Man soundtrack and early rave music.
8. Metasplice – Infratracts (Morphine Records)

The collision of noise and techno has been one of this year's most prevalent narratives, and has undoubtedly got to the point where battle lines are being drawn between those that think it to be fundamentally lacking in musical accomplishment, and those that think its distorted textures provide a much needed visceral release on the dancefloor. Both sides of the argument have merit, but it's fair to say that too much of this sort of material falls squarely in the realm of the functional, often without exploring the more experimental tendencies of noise music. It's this rare sense of experimentation that makes Infratracts – the debut LP from Philadelphia's Metasplice duo – such a stand out LP in this arena. Unlike the sensation of simply having your brain pounded with a meat hammer like a lot of noise techno, listening to the music on Infratracts is like having your brain put through a mincer and jettisoned into outer space. The glassy textures on "Novaglide" and "Micrograval Spheres" have all the cerebral complexity of Terrence Dixon's work but with a seasickness to them that proves deeply unsettling, while the rhythms and timbres of "IV Phenol" and "Concrode" are likely to induce some intense feelings of paranoia and anxiety. Rather than trading off the angle of confrontation, Infratracts explores emotions that are much more complex, in a stylistic manner which was way ahead of their peers.
7. Logos – Cold Mission (Keysound Recordings)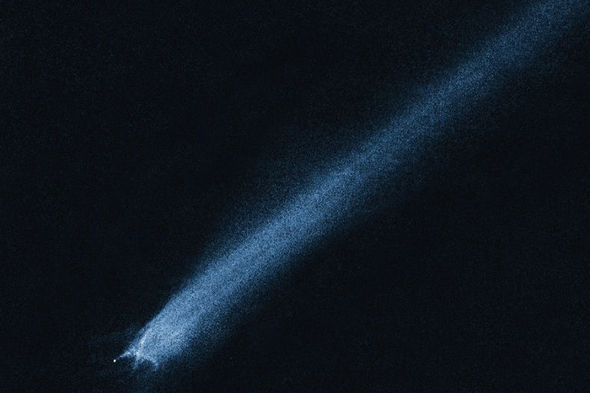 The resurgence of instrumental grime has been one of the most interesting movements in the UK underground over the past few years, creating some of the rudest dance music for quite some time, and Logos is undoubtedly one of the scene's most interesting producers. Although last year's Kowloon EP for Keysound marked him out as someone to keep tabs on, his debut album Cold Mission is something else entirely. Although it has all the sonic signifiers of grime – gun samples, 8-bar rhythms and chest-caving basslines – there's a sparseness and sense of experimentation that makes it stand out. It undeniably has its raucous dancefloor moments filled with rude energy such as the coiled energy of "Alien Shapes" and the jungle release of "Wut It Do", but Cold Mission could also just as easily be mistaken for musique concrète or ambient such is the complete sense of weightlessness on display. It's an album that could be endlessly debated, but the truth is Cold Mission is an exciting album, opening up completely new possibilities, not just to those working in the grime scene, but those genres of dance music immediately orbiting it, and even those more experimental scenes that lie further out. The gauntlet has been well and truly laid down, and where instrumental grime can go from here is something to be watched with relish.
6. Maxmillion Dunbar – House of Woo (RVNG Intl)

With little prior warning, RVNG Intl treated 2013 as a year to bless our ears with a succession of wonderful, thought-provoking albums. It's almost as if label boss Matt Werth was on a personal mission to dispel the notion that electronic music rarely fits the album format. Given our long-running support for the respective endeavours of both RVNG Intl and Future Times, the prospect of the latter's co-founder Andrew Field-Pickering gracing the former under his universally recognisable Maxmillion Dunbar guise was always going to appeal to us. Some ten months on from its release back in February, the eleven tracks on House Of Woo still glisten with a lucid sense of joy; rarely have darting synths and loose clattering drums sounded so life affirming as they do on "Woo". If you've followed Field-Pickering's musical development under the Maxmillion Dunbar name over the past few years, House Of Woo will come across as a statement that he's now in full, confident mastery of his abilities.
5. Oneohtrix Point Never – R Plus Seven (Warp)

R Plus Seven seems to have been given a fairly short shrift from some quarters, and it's not difficult to see why. On first listen, it seems to be Daniel Lopatin's most superficial album as Oneohtrix Point Never, adopting the same kind of factory fresh approach to sound design as James Ferraro did in his divisive Far Side Virtual LP two years ago. Compared to the heady vortex that was Returnal, and the expansive alien landscape of the material on Rifts, it seems almost retrogressive. Like Far Side Virtual, Lopatin seems preoccupied with American culture, but where that album presented a world of hyper-reality, R Plus Seven seems more concerned with the mundane and the domestic, albeit in a way that hides a deceptive amount of depth under the surface. The musical touchpoints are the classic US minimalism of Terry Riley and Steve Reich, with a hint of Philip Glass' more emotional moments, while unexpectedly creating musical images of snatches of other US musical culture – the melody of the baseball game, the music of Vince Guaraldi from the Peanuts cartoons and the Muzak from a 1960s elevator – and recomposing them into a strangely compelling whole. It's in the final minutes of the album, when "Chrome Country" breaks into a stunning climax which offers a moment of pure emotional release that it suddenly becomes apparent Lopatin has made possibly the best album of his career. It might seem a cheap trick coming from someone like Lopatin, but it encapsulates what makes R Plus Seven so great – that deep seated sense of release that can come from life's most peaceful moments.
4. Huerco S. – Colonial Patterns (Software)

Rather unfairly given the "outsider house" description thanks to lo-fi dance floor material for Wicked Bass, Opal Tapes and Future Times, Huerco S showed that his talents were much wider on Colonial Patterns, his debut album for Daniel Lopatin's Software label. That Lopatin should have picked up the young producer for his first full length is unsurprising on listening to Colonial Patterns; the unresolved melodies and elongated drones of Oneohtrix Point Never's Rifts material seem present on this LP, albeit with an earthy, decayed texture that reflects the ancient Native American mound city of Cahokia that was said to partly inspire the album. Of course it's not just an album of grotty ambient synth sketches; echoes of Basic Channel's dub techno lurk within, as do the ghosts of Chicago and Detroit's history, albeit transmitted through space and reinterpreted by a primitive alien civilisation. The lo-fi aesthetic that defines the material of Huerco S has its fair shame of detractors, and rightly so, but when the dust has settled on this period in a few years, and we look at those limited run 12″s and wonder "what on earth was I thinking?", Colonial Patterns will be likely be one of this era's more enduring documents.
3. RP Boo – Legacy (Planet Mu)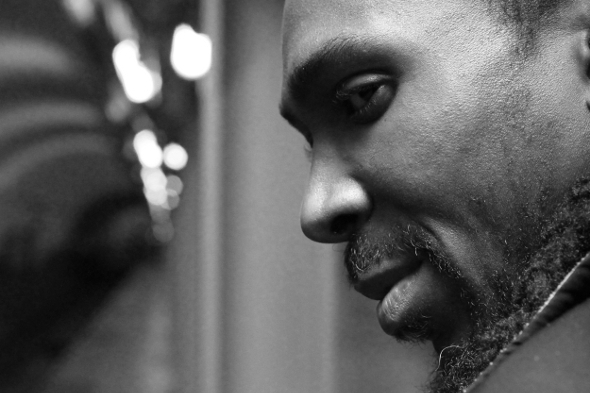 DJ Rashad's sleek, driving Double Cup on Hyperdub may have been footwork's blockbuster album this year, but it was the long-overdue debut LP from RP Boo, one of its lesser-known figures, that provided the genre's most exciting, and more to the point, downright weird albums. Although Chicago-based Kavain Space practically invented footwork in the '90s, combining the frenetic style of the Dance Mania crew with his own 160bpm sample-based constructions, Legacy represents his first album. While you might expect an album from a figure like this to be something of an exercise in musical archaeology, it's arguably the best, and most listenable footwork album that Planet Mu (or anyone else) has released. It's undoubtedly much rougher around the edges than those of some of his peers, lacking the polish of LPs from the aforementioned Rashad, Young Smoke and Traxman, but what it lacks in shine it more than makes up for in rhythms that trip your feet up, the comforting presence of Space's own vocals, and samples from Queen, Justin Timberlake and Aaliyah which make the whole thing feel like channel-surfing through several decades of popular culture. Sometimes, like on the Tarzan-sampling "Battle For The Jungle" Space's approach feels naive, sometimes, like on the tech-demo battle track "Sounds (Speakers R-4)" it offers sheer visceral sensation, but it's never anything less than thrilling from start to finish. If footwork has previously left you cold, Legacy is album to thaw your cynicism.
2. Laurel Halo – Chance Of Rain (Hyperdub)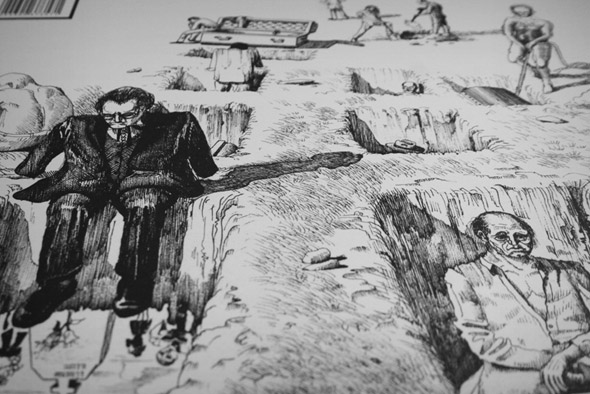 It seems fair to say that Laurel Halo's Quarantine, last year's debut LP for Hyperdub, proved somewhat divisive. Although undeniably accomplished, it wasn't easy for everyone to get into her vocals, which were presented so incredibly starkly and honestly across the album's synthetic, neon-daubed dub backdrops. It's something that the producer stated she was moving away from in an interview with Resident Advisor earlier this year, and it's a risk that has paid dividends. Choosing to pull back on the vocal focus and develop the dance floor approach she has been moving towards across her live show has resulted in Chance Of Rain being not just her most accomplished statement to date, but one of the year's most forward-thinking dance albums.
Across its jazz-inspired keys, angular rhythms and tessellating basslines, Halo creates an extraordinarily vivid nine tracks that have the same world of accessible and exciting possibility as early Autechre or Aphex Twin. In a year in which the narrative of raw, improvised hardware-produced material has become stifling, tracks like "Thrax" and and "Serendip" with their earthly throbbing bass, digital rhythmic pulse and high resolution backdrops provided a breath of fresh air. Chance Of Rain was the kind of album that made you realise just how predictable a lot of underground dance music has become, and showed how experimental and dance floor approaches don't have to be mutually exclusive. If there's any album released this year that will shake things up in years to come, it's Chance Of Rain.
1. Stellar OM Source – Joy One Mile (RVNG Intl)

When Christelle Gualdi first came to prominence under the Stellar OM Source name in the last decade for her deeply engaging synth compositions – which fit into the trend at the time for quasi-new age kosmische music alongside the likes of Oneohtrix Point Never and James Ferraro – it would have seemed unthinkable that she'd end up making an album like Joy One Mile. While last year's EP for Rush Hour's 'No Label' series showed that she had seriously began to create rhythmic music meant for the dancefloor, it was Joy One Mile that saw her realise her full potential, and although Kassem Mosse assisted in engineering and arranging some of the tracks, there should be no confusion that this is Gualdi's achievement first and foremost.
The name of the album suggests a wide-eyed, euphoric experience, and that's precisely what you get. From the opener "Polarity", where a thick, muscular bassline somehow seems to ascend ever higher into a towering structure of crystalline melody, through to "Natives/Most Answers Never Unveiled", which subtly twitches and throbs like a dark alley bathed in flickering neon before climaxing in a a swell of evaporating chords, Joy One Mile is an album that takes the futurism of Robert Hood, Drexciya, Model 500 and any number of classic Detroit artists and makes something that shines even more vividly than their music. The move from experimental musician to producer of dancefloor-focused music has been a familiar one over the past few years, but it's unlikely that anyone has seemed more suited to it than Gualdi. Joy One Mile, is to put it quite simply, a triumph.