Best of 2013: Top 10 Compilations

In a post-internet age where access to the internet and a Spotify account offer a contemporary variant on the homemade mixtape, officially sanctioned compilations retain an ever more defined and important role for our listening habits. As the gaping hole of the internet gets ever wider, the chance for the past and the present to be contextualised by those who possess the requisite tastes and knowledge, it's clear from the selection process for this list that 2013 was a year that celebrated the enduring strength and the scope afforded by the humble compilation, with the following ten inclusions representing the many forms that the medium takes.
Here label overviews from Keysound and L.I.E.S. rub shoulders with archival reappraisals and diverse selections from respected diggers, whilst collections gathering together the works of artists such as Livity Sound and Mr Beatnick are complemented by conceptual and compelling compilations from Unknown Precept, Perc's Submit label and the always interesting Public Information.
10. Mr Beatnick – Synthetes Trilogy (Don't Be Afraid)

Nick Wilson's profile as Mr Beatnick in 2013 reached the highest point of his career, with a debut performance at Sonar this year a self-stated 'obvious highlight'. Much of this can be attributed to the success of his releases for Semtek's Don't Be Afraid. The Synthetes Trilogy takes an overview of Wilson's triptych of 12"s the producer has released on the label over the past three years, collating a selection of tracks from the Synthetes, Sun Goddess and Savannah EPs, while adding a number of unreleased tracks to the collection "that filled in the cracks between songs". The Synthetes Trilogy felt cohesive without ever seeming homogenous, giving real credence to the idea of the three EPs as an actual trilogy despite their dramatic differences in style. Upon the release of the compilation in September, Wilson spoke to Juno Plus saying the idea was finally cemented when he and the label realised "the project had a kind of natural development to it, one that translated quite well into an hour's worth of listening, maybe more smoothly than flicking through six sides of 12-inch vinyl."
9. Various Artists – The Black Ideal (Unknown Precept)

Contemporary techno's ongoing dalliance with darker, crepuscular sounds continued to be one of this year's defining narratives, with varying degrees of success. The term 'uncompromising techno' was bandied about a bit too much by both press releases and writers looking for an easy turn of phrase, and was amusingly rendered redundant thanks to the Twitter feed of  Berceuse Heroique's acerbic and opinionated founder. Whilst the Feral Grind compilation from Perc's Submit label successfully captured the current wave of noise producers adopting a more techno minded approach, it was The Black Ideal that did an equally fine job of collating techno artists who were moving in the opposite direction. Curated by Parisian publishers Unknown Precept, the compilation pulled together work from Svreca, Mondkopf, Ancient Methods, AnD and Shifted, all of which which might have varied in tone but shared a common thread that lent The Black Ideal true cohesion.
8. Various Artists: Change The Beat: The Celluloid Records Story 1979-1987 (Strut Records)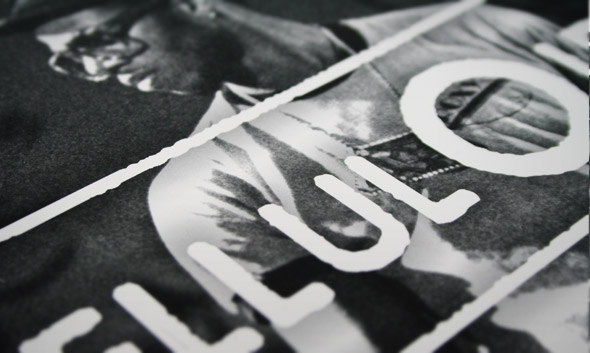 2013 was another fine year for Strut Records, a label that's been in unparalleled form since its re-emergence in 2008 under the tutelage of Studio K7! Few other labels approach the art of the compilation with the same level of curation, and there were arguably reasons for including any one of their projects this year. The Alessio Natalizia-compiled Mutazione was intriguing thanks to its efforts to contextualise the socio-political pressure cooker of 1980s Italy, a period which resulted in much interesting synthwave and primitive electronics. A second Metal Dance selection from Trevor Jackson drew from a wider and markedly darker pool of material than last year's triumphant edition, yet both these projects felt secondary in our affections to the Celluloid Records retrospective that Strut put together earlier in the year. Focusing on the NYC-based label's rich 1980s period of output, Change The Beat managed to draw a definitive line under the esoteric post punk nature of Celluloid, somehow managing to convey the willfully schizophrenic nature of the label's daunting discography in just 26 tracks.
7. Various Artists – Keysound Recordings Presents: This Is How We Roll (Keysound Recordings)

It's fair to say that whatever we are to call the music that was spawned out of dubstep's demise – be it post-dubstep or bass – has seen better days. Most of the talented producers that came to define that period between the glory years of 2008 and 2011 have gone on to different things, be it techno (Blawan and Pariah), house music (Joy Orbison), or pop superstardom (James Blake). Although the vacuum they left was largely filled with charlatans who did nothing to further their legacy by churning out watered-down blubstep, saccharine future garage and music that was unimaginative tech house under a different name, it has allowed the stranger, more interesting corners of the hardcore continuum operating at the 130bpm threshold to develop unhindered. No label has done more for this kind of music in the past year than Keysound, and This Is How We Roll offers the best snapshot of this strange amalgamation of grime, jungle, dubstep and funky currently on record. Even though the tracks on display are arguably looking to the past for inspiration, there's an exploratory nature on display which give you faith this corner of music is as forward looking as it has always been.
6. Various Artists – Originals Vol. 7: Rong Music (Claremont 56)

As planned, this year saw Claremont 56 sign off on their wonderful Originals series in style with a hefty box set featuring highlights of each edition pressed across five slabs of vinyl accompanied by the same sort of in-depth sleeve notes that had made the CD series that extra bit special. It would be easy enough to include this amongst the best compilations of 2013, and given the significance there's certainly an element of justification for it. Yet it was the preceding – and much delayed – Originals contribution from Rong Music that has been one of the most rewarding compilations of the year for us. Founded by Ben Cook and Jason 'DJ Spun' Drummond, Rong Music have tended to be overlooked when it comes to crediting the leftfield disco and house sounds that sprang up in the States roughly a decade ago. For those unfamiliar with the label, Originals Vol. 7 was the perfect late introduction, effortlessly reflecting the tastes of Cook and Drummond, mapping out a narrative path between '90s UK breakbeat rave and sultry boogie that perfectly retained the Balearic ethos of the series.
5. Various Artists – Interpretations on F.C. Judd (Public Information)
The words 'remix compilation' are enough to inspire horror and dread in all but the most naïve of music fans, generally taking the form of ill-fated major label projects designed to cross pop music over into the dance music marketplace. Even similar projects undertaken by independent labels have the similar scent of a cash-in about them, which makes Public Information's Interpretations On F.C. Judd such a pleasant surprise. Of course, given that the source material comes from 2011's Electronics Without Tears, a retrospective of early electronic pioneer F.C. Judd, there was always going to be something unique about the project, but even better was the cast of artists assembled by the label to rework his material, which reads like a who's who of international experimental talent; Chris Carter, Karen Gwyer, Peter Rehberg, Mordant Music, Leyland Kirby and Holly Herndon were among the contributors, and each of the finished pieces was startlingly different, with a respect for the source material rarely seen on such a unanimous level.
4. Various Artists – Music For Shut-Ins (L.I.E.S. Records)
Despite the cantankerous comments over CD releases uttered by Ron Morelli in the aftermath of last year's American Noise compilation, L.I.E.S. still elected to celebrate another landmark year with a double disc collection that accurately documented their ascent throughout 2013. The sequencing on Music For Shut-Ins mirrored the label's first compilation, with eleven highlights from the near thirty records issued over the course of 2013 complemented by an equal amount of unreleased material, and just as the label built on last year's achievements across their discography, this compilation feels even stronger than the last. Given the clamour for their respective records, it was little surprise to see Florian Kupfer and Terekke's 12" highlights make the cut, whilst Morelli's keen eye for new talent was further celebrated with productions from Greg Beato, Vereker and Samantha Vacation slotted in alongside Legowelt, Svengalisghost and Marcos Cabral. Then there's the second CD, which introduced unheralded names such as P.O.I. and Antenes, offered some auspicious insight into what Xosar, Beau Wanzer and Jahiliyya Fields have planned for the future, and heralded the label debut of Beautiful Swimmers in show-stealing style with future L.I.E.S. classic "The Zoo".
3. Livity Sound – Livity Sound (Livity Sound)
Comprised of Tom Ford (Peverelist), Joe Cowton (Kowton) and Craig Stennett (Asusu), the Livity Sound trio are responsible for some of the most exciting dance music to come from Bristol in recent times, combining elements of techno, garage, dubstep and grime across a number of collaborative and solo productions. Livity Sound's back catalogue has swelled to eight club-centric 12"s since releasing their debut record in 2011, all of which feature on this extended debut album-compilation that groups each previously vinyl-only 12" to the CD and digital format with the addition of "Raw Code" and "Junked" from Pev & Kowton's EP for Hessle Audio this year. Livity Sound wasn't without controversy in 2013 however, with the Maori-themed artwork from Tape Echo's Alex Digard coming under scrutiny with claims of cultural appropriation. Tom Ford, via his Punch Drunk blog, expressed his regret at the incident and stated that future Livity Sound records would not carry Maori artwork, drawing a line under the matter with a sense of class befitting his standing. The group's music, however, emphasised by this compilation, remains true to their mission statement of attempting to pull away from the mainstream dubstep proliferating in Bristol during 2009 and 2010, resulting in a unique and exploratory strain of tribal UK techno rooted in dub methods and sound system culture.
2. Various Artists – Feral Grind (Submit)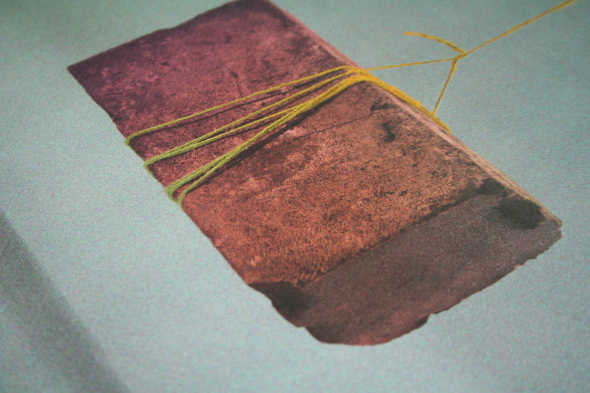 Given the increasing cross pollination between techno and noise in recent years, it seems hard to believe that it took quite so long for someone to provide an overview of the scene in compilation form. It's equally interesting that it should be Ali "Perc" Wells that should have put out the compilation. Although his brand of techno has becoming increasingly industrial over the past few years, it wasn't until the announcement of the Submit sub-label to his Perc Trax empire that his interests in the field of noise and experimental music became quite so explicit. It's the kind of thing that could so easily have been done in a slapdash manner, but wisely Wells enlisted music journalist Justin Farrar – who profiled this area of music in some detail last year for Resident Advisor – to assist in curating the tracklist. With artists like Prostitutes, Pete Swanson, Bleaching Agent and Burial Hex included, and a selection of producers who have previously appeared on Spectrum Spools, Type, Diagonal, Not Not Fun, Digitalis and Opal Tapes of late, Feral Grind as good a primer as you could get for an area of music that is otherwise quite tricky to navigate. Furthermore, there's a sense of unity to these tracks that makes it a cohesive listening experience in its own right – not the easiest of things to manage with such challenging music.
1. Various Artists – After Dark 2 (Italians Do It Better)

Given the 6 year gap between After Dark and its sequel – and the undeniable place the original had in the place of late '00s electronic music – there was always a chance that After Dark 2 was going to be something of a disappointment. With the original largely coming to define much of the last decade's renewed obsession with disco in its various forms, would a further collection of tracks from Italians Do It Better's finest have any relevance in 2013? The answer, is not really, especially given that the disco revival has now been fully absorbed into the mainstream – something most evident in Daft Punk's big budget Random Access Memories and Skream's questionable flirtation with the genre on his recent "Rollercoaster" single. In truth however, the original After Dark compilation fit into that narrative purely by accident, and was loved by so many because it was the music was so shamelessly emotive.
On After Dark 2 that sense of unabashed feeling is amplified to a power of ten. Maybe it's because of key contributor Johnny Jewel's recent involvement in the Drive soundtrack – a film that promoted style over substance – or perhaps it's just the inherently sumptuous quality of his production, but each track on After Dark 2 feels like it could be the soundtrack to a scene in your own private movie. Whether it's Glass Candy's heroic "Warm In The Winter", the downtrodden "Let's Kiss" by Mirage or the end credits feel of Chromatics' "Cherry", everything here feels more cinematic, more robust than its predecessor. There doesn't need to be any questioning of Italians Do It Better's relevance in 2013 – After Dark 2 is as timeless as its predecessor.