The Candies – Sono Ki Ni Sasenaide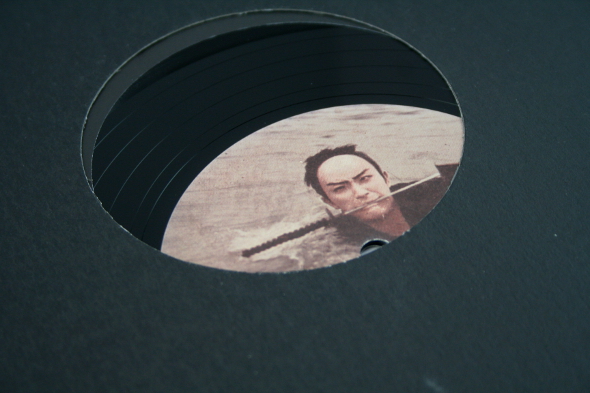 Even in the age of rampant globalization, the Japanese music market remains largely insular – it's rare to hear lyrics sung in English, or any other language, and while the rest of Asia expands its sights on carving out as much territory as possible (to the point where some pop groups will release versions of the same single in three different languages simultaneously), Japan seems nonplussed. But while keeping their language intact, Japan's never been afraid to interpret other genres from around the world with versatility: Consider Osaka's huge dancehall scene, with songs sung in a mix of Japanese and Patois, synthetic marijuana replacing the heavily prosecuted "real stuff" as the drug of choice. Consider the rise of Japanese militant nationalist right-wing hip hop, a movement some J-rappers compare to their own Black Panther uprising.
Likewise, Japanese disco falls somewhere in between the spectrum of national identities. The influence of Western soul was evident during its heyday in the mid 70's – Hiromi Iwasaki's "Watashitachi" has all the uplifting violins lines and keeps the bouncy romp of Gene Chandler at his most soulful faithfully intact. But there's also something more forlorn, introspective and inexplicably affective about Japanese pop music – Momoko Kikuchi's "Sukebe" subverts the instruments accompanying her voice, turning a NYC Peech Boys-esque Paradise Garage cosmic beat into a lovelorn ballad. But somehow, despite Japanese disco taking up quite a chunk of cultural consciousness in its home country during the 70's, it never made it to North America (even now, it's tough to Google some artists, whose names are written in the 2000+ character kanji alphabet).
Fortunately, newcomer label Last Records are on the front-lines of "reviving and re-jigging" vintage Japanese sounds. "Sono Ki Ni Sasenaide" by 70's girl group The Candies is first up, a single that sold over 100,000 copies when it debuted in 1975. The title translates roughly to "Don't Come Onto Me", and has the trio throwing sultry, self-assured vocal barbs overtop guitar squelches and a sweeping disco keyboard groove. It's got the sugar-rush of a great pop track, with just a tiny bit of grit in it – you can hear Yoshiko Tanaka's voice crack just a bit while she soars over the chorus's swirling climax.
Things cool off a bit on the flip side, where Minako Yoshida's "Tornado" dips into woozy, stumbling-through-Shinsaibashi-at-6am-territory, disorienting vocal harmonies meshing and blurring together. It's Diana Ross's "Love Hangover" before the hangover actually kicks in – a pitch-perfect slowly-rising anthem for the lonely hearts in the red light district. Yoshida's lyrics are delivered with such fervour that those of us who don't speak Japanese just need to close our eyes to picture the heartbroken tones she nails.
Bringing back old disco classics and non classics through a re-edit is nothing new, but the curation from Last Records has been impeccable since their inception, and each track on this release draws out a sentiment that's unlike anything else on other "re-edit labels". Japan will continue re-vamping world music as it sees fit, and this 12″ captures some of the love-and-loss-soaked eccentricity that made the genre memorable, even decades later.
Brendan Arnott 
Tracklisting:
A. The Candies – Sono Ki Ni Sasenaide (Skeb's Nip And Tuck)
B. Minako Yoshida – Tornado (Skeb's Nip And Tuck)