Desire announce third and final Ike Yard remixes 12″

Powell, The KVB, Vessel, and Bandshell all feature.
Having first reissued Ike Yard's self released debut album from 1982 last year, Desire subsequently opened up the material for contemporary re-interpretation from a fascinating cross section of artists. Regis and Konrad Becker were first up on a 12″ issued jointly with Blackest Ever Black in September of last year, whilst Desire called on Camella Lobo, former Ike Yard synth player Fred Szymanski and Arnauld Rebotini's Black Strobe project for a second remix 12″ released earlier this year.
Details of a third and final remix 12″ from Desire have now been revealed with 'beefy' Diagonal Records boss Powell remixing the drum machine rock of "Half A God", while Vessel and The KVB will each interpret "Cherish 8" for two distinctly different remixes.Additionally, Hessle Audio and Liberation Technologies artist Bandshell, will take to remixing for the first time, choosing "NCR", which is ripped, torn and shredded in comparison to Monoton's dub version of last year.
Like all of Desire's remix EPs so far, Remix EP #3, will continue to pay homage to the original sleeve designs of the Ike Yard LP, first released on the short lived Factory Records sub-label, Factory America. The iconic New York no wave band reformed in 2010 after a 28 year hiatus sans Szymanski, and Ike Yard have since enjoyed a creative renaissance that was kickstarted by their Nord LP, released through Swedish label Phisteria and Desire Records. The work of original band members Stuart Argabright and Michael Diekman as Death Comet Crew is also the subject of contemporary re-evaluation with an EP of new material due on the Citinite later this year ahead of a full album due on Diagonal Records at an as-yet unconfirmed date.
Desire Records will release Remix EP #3 on December 16.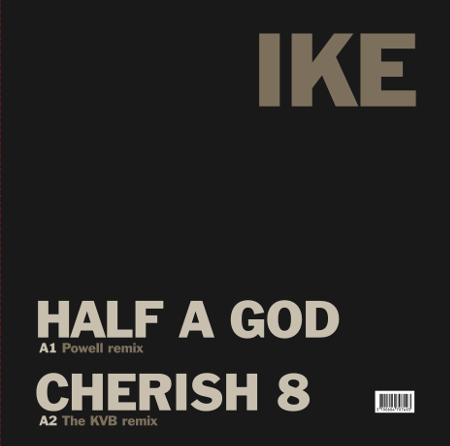 Tracklisting:
A1. Half A God (Powell remix)
A2. Cherish 8 (The KVB remix)
B1. Cherish 8 (Vessel remix)
B2. NCR (Bandshell remix)
Header image by Tim Saccenti