patten primes EOLIAN INSTATE for Warp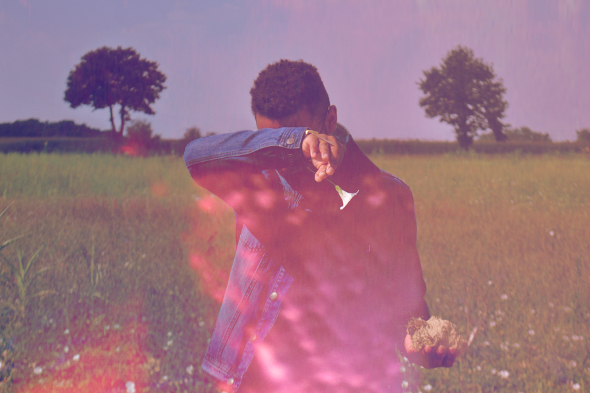 The experimental producer will commence his recent signing to the long-running UK label with a new EP.
patten first emerged on No Pain In Pop in 2011 with the excellent GLAQJO XAACSSO LP, which saw the producer weave together a tapestry of sounds perhaps best described as a combination of Actress and Autechre filtered through a gauzy autumnal haze. In the subsequent period, the publicity-shy producer has kept a low profile, with no recorded material to speak of, and has instead focused on establishing the Kaleidoscope label, which his broken artists like Karen Gwyer and Yearning Kru during its lifespan.
News now arrives that patten has signed to UK institution Warp, with the first fruits of the new union being a five-track EP entitled EOLIAN INSTATE. Due to arrive on a picture disc designed by visual artist Jane Eastlight (who has done video work for Daphni in the past), the EP precedes the arrival of a second album from patten promised for release on Warp next year. Those wishing to get a taste of what to expect from EOLIAN INSTATE should watch the below video for lead track "Aviary" which Eastleigh was also commisioned to complete.
To celebrate the arrival on Warp, a cast of patten's friends and musical contemporaries including Kaleidoscope contributors Karen Gwyer and Orphan, as well as the Kwesachu duo of cardigan loving Kwes and the vastly under-appreciated Micachu, will play a launch party at Dalston venue Shacklewell Arms on November 30. In addition, patten's clutch of tour dates includes a live AV show at Warp's late at the Tate event – more details on that here.
Warp will release EOLIAN INSTATE on limited 12″ picture disc on November 25.
Tracklisting:
1. Aviary
2. Towards Infinite Shores
3. Oea/Catalogue
4. Obsidian Alms (mid-saccade)
5. Sixth Seven