A fourth Mondkopf album on the way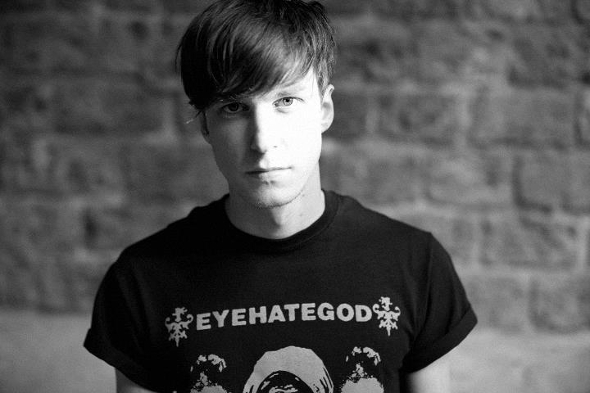 Hadès will arrive via the French producer's own In Paradisum label in February.

Paris-based Paul Régimbeau (pictured above) has quietly built up an impressive discography since his emergence as Mondkopf back in 2006, steadily finding his place within electronic music across three artist albums and numerous EPs. Mondkopf's gravitation towards a darker, techno-focused sound was fully realised with the formation of In Paradisum, a label borne out of the Parisian club night of the same name that has played host to Perc, Inigo Kennedy, Sandwell District and Demdike Stare. To date, Régimbeau's sole release for In Paradisum was Ease Your Pain, the EP that launched the label early last year with the producer electing to take on a more curatorial role, ushering in material from established names such as Ricardo Tobar and Somaticae as well as being on outlet for newcomers like Low Jack to shine.
This year has seen Mondkopf adopt a less is more approach to releasing music, issuing just the one, high profile EP in The Nicest Way on Perc Trax, as well as contributing to The Black Ideal, a compilation of crepuscular techno issued by Parisian publishing firm Unknown Precept. Such silence can now be explained with the news the 27-year old producer has been hard at work on a fourth studio album which is set for release next February. Entitled Hadès, the ten track set sees Mondkopf's brand of heavily atmospheric broken techno presented in even higher definition and apparently offers a finely-tuned balance between "beauty and menace, power and subtlety and melody and rhythm".
In Paradisum will release Hadès by Mondkopf on February 5.


Tracklisting:
1. Hadès I
2. Eternal Dust
3. Cause & Cure
4. Immolate
5. Here Comes The Wispers
6. Hades II
7. Absences
8. The Stars Are Falling
9. We Watched The End
10 Hades III