Bok Bok and Tom Trago back together on Night Voyage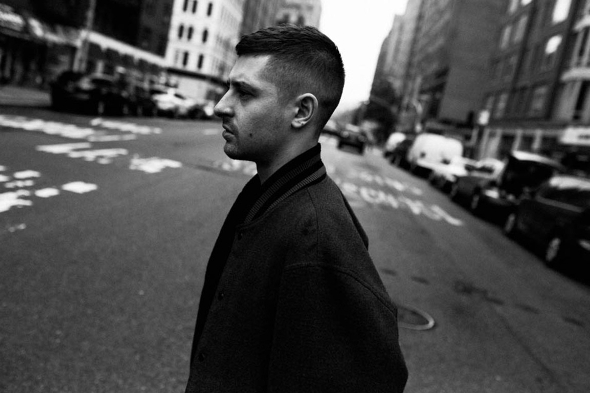 London meets Amsterdam as the pair continue their collaborative endeavours for the first in a new series of 12″ releases. 
The Night Voyage project originated some two years ago when Voyage Direct boss Tom Trago and Night Slugs co-founder Alex 'Bok Bok' Sushon (pictured above) were invited to open proceedings on the Crossover Series, an interesting, shortlived concept cooked up by Sound Pellegrino boss Teki Latex aimed at crossing the "invisible bridges between surprisingly interlocking islands of the great house music archipelago." Initially released digitally, the Night Voyage Tool Kit EP was subsequently issued as a 12″ that inaugurated the Night Voyage label with a promise of further material in the future.
It now seems that the pair have found some time to record together in between their respective busy schedules with a new Night Voyage 12″ due later this month. Entitled Get Me What You Want, it's been presented as the first in a series of "next level DJ tools" from the pair and features two diverse cuts. The title track is described quite aptly as equal parts "Jersey Club and Herbie Hancock" with the B-side track "Hole Driller 3" offering a comparatively dark take on broken, dubbed out club sounds in the Night Slugs mould.
Night Voyage will release Get Me What You Want by Bok Bok and Tom Trago on November 30.

Tracklisting:
A, Get Me What You Want
B. Hole Driller 3