PAN announce new albums from Jar Moff and NHK'Koyxen

The experimental label will fit in long players from the returning artists before the year is out.
Although Bill Kouligas' PAN imprint was slow to get started this year, with the PAN_ACT festival in Brooklyn seemingly occupying much of the label head's time, the second half of the year has seen the label go into overdrive, releasing a staggering amount of essential material. As well as excellent long players from Dubplates & Mastering icon Rashad Becker, Los Angeles-based Rene Hell, and an expansive box set of a three hour live performance by enigmatic Japanese group Marginal Consort among others, this year has seen the label more explicitly explore dancefloor terrain with singles and EPs from Helena Hauff and F#x's Black Sites project, Regis and Russell Haswell's Concrete Fence collaboration and a yet to be released LP form Heatsick.
News now arrives the the label will be fitting in another two albums into the dying months of the year, with new LPs from returning figures Jar Moff and NHK'Koyxen. The former is an Athens-based musician who previously released the excellent Commercial Mouth for PAN earlier this year, taking a plunderphonic approach to sound that saw all manner of sonic clutter combine to create one of the most innovative, listenable and colourful pieces of recent musique concrète. Described by the label as "a gripping opus of grandiose crescendo and collapse, broken rhythm and disquieting calm", his follow up, entitled Financial Glam, features two longform productions that supposedly see the producer exploring the recent austerity issues and political upheaval in his home city.
The other final LP of the year will be from label regular Kouhei Matsunaga (pictured above), the Osaka artist better known as NHK'Koyxen who has already released two LPs in his ongoing Dance Classics series on PAN, which saw the producer experiment with multiple tempos and fractured rhythmic textures. Dance Classics Vol III will see him continue to develop this dancefloor-focused material with what the label describe as more of a focus on "bass/base electronics, music for the dancefloor and/or altered state reflection."
PAN will release both Financial Glam and Dance Classic Vol III on LP and digital formats on December 15.
Jar Moff – Financial Glam tracklisting:
A1. Financial Glam
B1. Kresentosiagona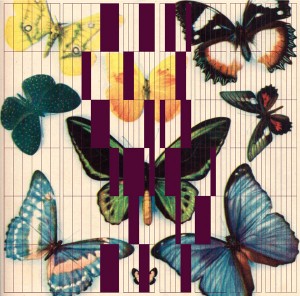 NHK'Koyxen – Dance Classics Vol. III tracklisting:
A1. 629
A2. 501
A3. 341
A4. 768
A5. 675
B1. 811
B2. 766
B3. 762