Don't Be Afraid round out an impressive 2013 with three releases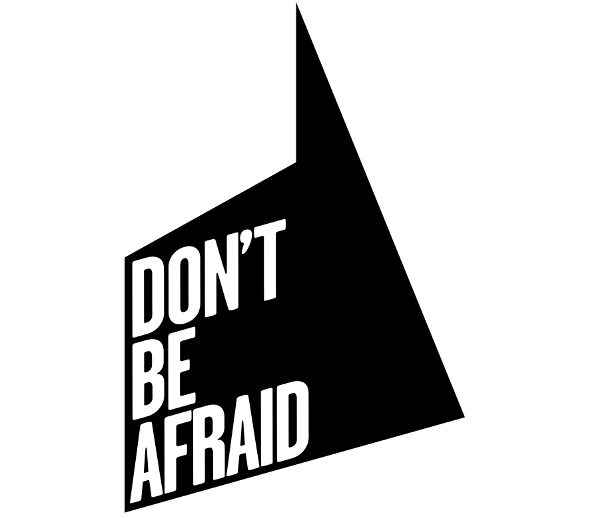 Music from Neville Watson, Adjowa and the artist formerly known as Darling Farah due on the London label. 
Founded initially as an outlet for DJ Semtek's own productions, this year has seen Don't Be Afraid ascend to become one of the most active and compelling London labels operating within the spectrum of house music. Along with a main release schedule that has seen material from an international cast of production talent including MGUN, Alis, Halvtrak and Mr Beatnick, Don't Be Afraid also has three distinct concept driven sub-labels to contend with in the shape of Spargal Trax, DBA Dubs and DBA Special Editions. Having just released a CD collating Mr Beatnick's Synthetes material, Don't Be Afraid have now issued details of their final set of releases for 2013, which includes material on the main label as well as DBA Dubs and DBA Special Editions.
The most high profile presence is UK house veteran Neville Watson, who will debut fully on Don't Be Afraid with the second DBA Special Editions issue, having previously remixed "Lotos Eaters" by Semtek on the label's third release back in 2010. Entitled the Hot & Heavy EP, this three track release is in line with the floor-focused remit of DBA Special Editions, and sees Watson in techno mode. Complementing this, the main label will usher in a debut release from Farah, the London-based producer from Detroit via UAE who formerly operated under the Darling Farah banner, responsible for one of last year's most distinctive debut albums in Body. Quiet since then, Kamau Baaqi will release his first material of the year under the shortened pseudonym Farah, with the five track Metal Irene EP offering a typically astute display of his production versatility.
Finally, a third edition of the transatlantic flavoured DBA Dubs series sees another label debut, with recent Happy Skull artist Adjowa's knack for refracting boogie, house and Italo making him a perfect candidate to follow Claws For? and Kelpe. His "Science & Soul" track is treated to a quite distinct "Snares Down The Stairs" remix from Future Times captain Max D, which the label quite aptly states draws on "grime, jungle and breakbeat hardcore tropes to create a truly otherworldly banger."
Don't Be Afraid will release the Hot & Heavy EP by Neville Watson on December 2, with the releases by Farah and Adjowa to follow seven days later – full streams of all three EPs are available at the Don't Be Afraid Soundcloud page.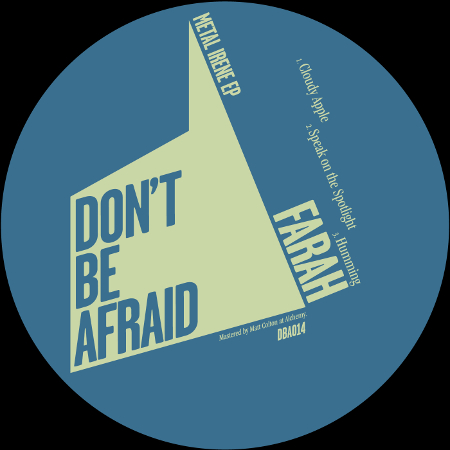 Tracklisting:
A1. Cloudy Apple
A2. Speak On The Spotlight
A3. Humming
B1. Lockhead
B2. Pieced Apart
Tracklisting:
A1. Crossing The I's
B1. Wired
B2. Hot & Heavy
Tracklisting:
A1. Science & Soul
B1. Science & Soul (Max D's Snares Down The Stairs Mix)