Theo Parrish returns with Long Walk In Your Sun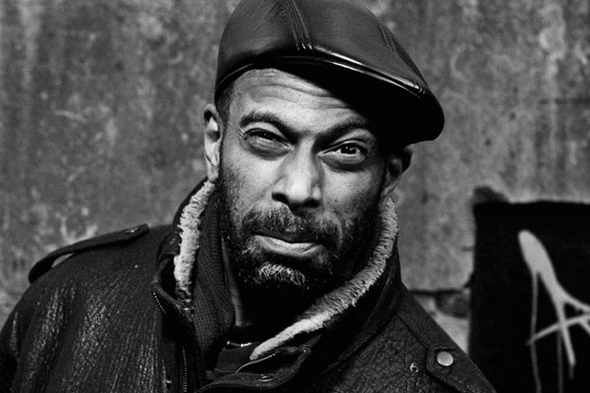 Sound Signature will sign off the year with a new 12″ from the label owner.

Looking back over the course of the year, it's apparent that Parrish has been as busy as ever in musical terms, even if original material hasn't surfaced as regularly as it did throughout 2012. The highlight for Juno Plus was undoubtedly providing a platform for the production talents of our most recent podcast inductee Jay Daniel to shine with the Scorpio Rising EP, and colluding with his Detroit contemporaries Kenny, Marcellus and Rick to deliver some new 3 Chairs material. In addition, Parrish has dropped the odd killer remix (Mala anyone?) founded a new label called Wildheart Recordings, which launched with a Tony Allen collaboration, and repressed several early and highly sought after Sound Signature releases.
With Sound Signature having opened proceedings on 2013 with the Dance of the Medusa EP from Parrish, the label will bookend the year with more Theo goodness in the shape of Long Walk In Your Sun. Due out at the end of the month, the two track 12″ finds Parrish in a more laidback mood than the record that he released in January, with the title track being the kind of mid-tempo production that would feature in an early doors Floating Points set at Plastic People. Complementing this, "Strawberry Dragon" features a more prominent display of Parrish's widely regarded skills at chopping percussion, but it's the resplendent instrumentation that stands out.
Sound Signature will release Long Walk In Your Sun by Theo Parrish in late November.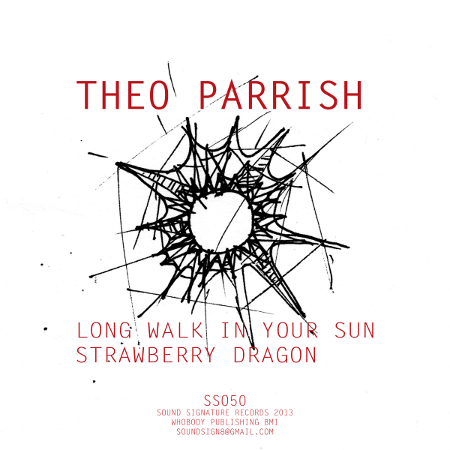 Tracklisting:
A. Long Walk In Your Sun
B. Strawberry Dragon