Meakusma to release album from Georgia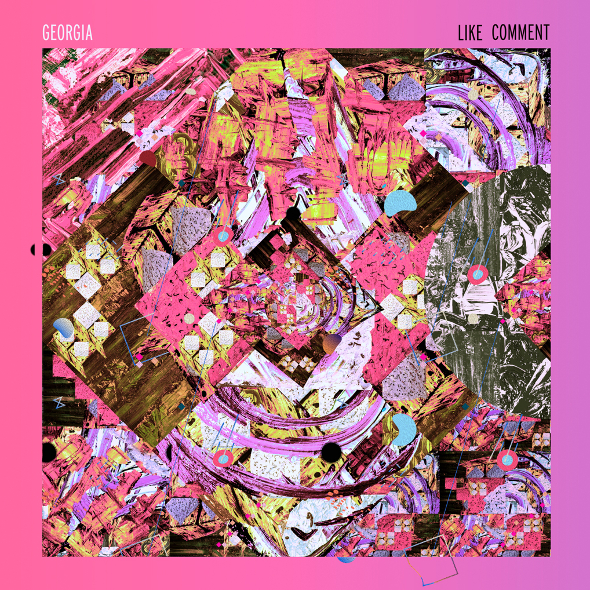 The Belgian label will release the second album from creative duo Brian Close and Justin Tripp.
Since Meakusma emerged in 2008 with the trio of Rüts Various Artist samplers – which featured music from a wide array of artists including Peter Van Hoesen, Even Tuell and Vakula – the Brussels-based collective has proved pleasantly hard to pin down. Madteo has been a notable presence with three typically off the wall releases, and Meakusma have also called on the likes of Terrence Dixon and idiosyncratic beatsmiths Ssaliva and DJ Yoav B for their infrequent forays through the more experimental fringes of house and techno.
Having released two EPs from Harmonious Thelonious and Anno Stamm this year, Meakusma's first album length project will come from the Georgia pairing of Brian Close and Justin Tripp, and is perhaps their most ambitiously experimental release yet. Entitled Like Comment, it's Close and Tripp's second album together following last year's RVNG Intl-approved Asemic Club which they released via their own Georgia Sounds imprint. Across the eight tracks, Like Comment presents a melting pot of quirky electronics mixed with more classical instrumentation which Meakusma describe as "playful nonsense with deeper meaning" – album track "Spirit House" can be streamed below and should give you an idea of what to expect.
For Brian Close and Justin Tripp, music production is just one of their superlative skills, with motion graphics, music videos and other visual projects (for artists David Byrne, Lee Perry and singer-songwriter Julia Holter) also part of the pair's creative repertoire. For more info on that side of things visit Georgia's website.
Meakusma will release Like Comment by Georgia in December.
Tracklisting:
A1 Brain Flash In The Dirt
A2 Abstract High
A3 Way Heat
A4. A4 Haya
B1 Orbit Yer Hip
B2 A Loving Grit
B3 Spirit House
B4 Mahbunzi Nahgo Pihndi Goes To The Market