Laurel Halo – Chance Of Rain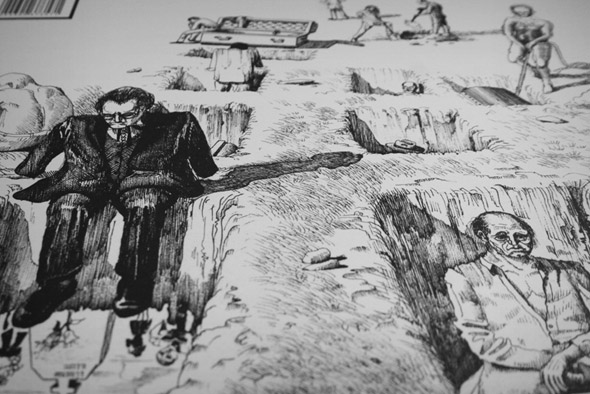 Since her emergence in 2010, Laurel Halo's music seems to have been torn between two modes. Her first EP, King Felix, explored a kind of vocal pop music with an accompanying electronic backdrop that saw her voice set among soaring electronic vistas that owed much to half-remembered '80s musical culture. Its follow up, Hour Logic, was something of an about turn, largely ditching the vocals for a collection of tracks that seemed like more of an attempt to engage with the dancefloor. The not entirely successful nature of these two experiments was somewhat resolved with the earnest vocal delivery and neon-spattered dub of her debut LP, Quarantine, but the EPs that bookended it have been resolutely club-focused. This push and pull has made it difficult to get a handle on what Halo's grand plan is. Is she a pop artist trying to make club music, or is she even interested in the club at all?
Whatever her intentions, its unlikely that anyone could have foreseen Halo going from making Quarantine to Chance Of Rain. Halo's recorded development seems to have mirrored her development as a live performer, the static nature of her earliest live performances giving way to something totally dynamic in more ways than one. When performing, she constantly moves from one side of her table of hardware to the other, with a music that grounds you to the spot, but not in the sense that her beats fall on you – rather her rhythms seem to intersect the space at 45 degree angles. It's this approach that dominates Chance Of Rain, looking as much to Autechre and Aphex Twin as it does to any kind of the rough, impressionistic analogue dance music of many of her peers in the US synth underground.
However, despite the album's almost complete lack of vocals, and occasionally cold mechanical throb, Chance Of Rain feels as deeply personal an album as Quarantine was before it. Its artwork is an illustration from the '70s done by Halo's own father, and presents a bleakly comic image of death. Much like that image, its melancholic, monochrome nature of the image is something that largely seems reflected in the album's monochrome palette, but unlike the current vogue for stark, functional techno, Halo's productions are more playful in tone.
After the plaintive jazz-influenced vignette "Dr. Echt", which introduces the album with its cascading autumnal keys, the rhythms and bass of "Onerai" throb, clatter and hiss like a runaway model steam train, with disruptive piano clangs and rippling analogue waves that feel almost hand-rendered. The effect is both disorientating and invigorating, and Halo's human touch is never far from the surface, especially in the emotionally complex array of melodies that seep through the cogs in her intricate machine. "Serendip" is even more dizzying. Multiple rhythms drift past each other at different speeds while a positively orchestral pad decays slowly in the background, while the speed at which "Chance Of Rain" floats by is anchored by dream-like chords.
"Still/Dromos", where a throbbing bass pulse gives way to a gentle maelstrom of disembodied vocals and drizzling chords, feels like the full realization of what she tried to achieve on the Hour Logic EP, which now seems positively naïve in comparison. It feels as if the two elements Halo has always tried to incorporate but never quite gelled – the desire to create dancefloor music and evocative synthetic soundscapes with a human presence – have here finally coalesced into something more fully integrated.
The shift in tone from Quarantine may make Chance Of Rain a difficult album for some to approach, but it's executed with such confidence that it's impossible to find fault with it on almost any level. Where her earlier work could feel just tantalisingly short of complete greatness, Chance Of Rain hits the mark and then some. This finesse is perhaps nowhere more evident that on "Thrax" – one of the year's most enjoyably chaotic pieces of dance music – where frantic hi-hats fall into a stuttering hurricane of broken kicks, rubber bass and discordant stabs. Halo obviously wants you to dance, but not with any degree of comfort – this is not music for feet, but for somewhere smacked right in the centre of a wildly contorting body.
Scott Wilson
Tracklisting:
1. Dr. Echt
2. Oneiroi
3. Serendip
4. Chance Of Rain
5. Melt
6. Still/Dromos
7. Thrax
8. Ainnome
9. -Out