IVVVO returns on Fourth Wave with Light Moving
The Portuguese producer will join the Ramp sub label with a five track EP next month.
Portuguese native IVVVO has shown himself to be one of his country's most exciting electronic exports (aside from Photonz) over the past year, with the Occult and All Shades of White LPs for Moun10 and Opal Tapes, and the Future EP for Public Information all combining classic rave and ambient tropes into a decidedly contemporary form of dance music; those who have ever been privy to one of his DJ sets (or his Juno Plus podcast) will know that he knows how to start a party.
IVVVO's next release will see him join the ranks of Ramp sub label Fourth Wave, home to the likes of Gerry Read, Presk and Felix Lenferink, with the five track Light Moving EP. The EP seems to continue the producer's fascination with '90s rave, with the appropriately titled "Hardcore World '94" putting all manner of hardcore signifiers into a hazy, yet floor-ready banger, and "Strangers" filling its space with floor shaking bass.
Fourth Wave will release Light Moving on 12″ and digital formats on November 25.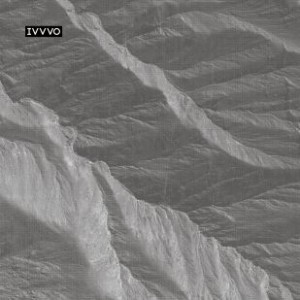 Tracklisting:
1. Light Moving
2. Hardcore World '94
3. Strangers
4. Night Forest
5. Pure Morning