Traumprinz presents Mothercave

The third album length project from the Weimar based Giegling label will see Prince of Denmark turn to his alias Traumprinz on the forthcoming LP Mothercave.

As described in our feature with the label earlier this year, Giegling offer a deeply alluring blend of micro house, dub techno and leftfield electronics, with artists like Ateq, Kettenkarussell and Edward using minimal elements to create something grand. While maintaining that sound well during the past 12 months with a clutch of EPs by the aforementioned producers as well as the various artists sampler Südstadt, Giegling also procured an album from Dwig who supplied some (specifically timed) summery instrumentals of hip hop and deep house in Forget The Pink Elephant, the label's second full length following Matthias Reiling's Doppelgänger debut.
For the Wiemar-stationed imprint, 2013 has seen the label come out of the woodwork and earn some much warranted recognition purely off the back of their press releases-less and artisan-packaged productions. This year also brought with it the launch of a new label called Forum, successor to Giegling's conceptual techno offshoot, Staub, that concluded late last year with Vril's 8-10 EP. Forum's debut opus was the recently released 3×12″ album, The Body, by Prince Of Denmark, which has been followed up in quick succession by the same artist, only under the name Traumprinz.
Speaking to RA earlier this week as part of his podcast, the enigmatic producer described the distinction between Traumprinz and Prince Of Denmark in simple, if unclear, terms as "one is a child and the other a man," while Giegling co-founder Konstatin went into greater detail on the Traumprinz project as part of the aforementioned feature. "He has his own dream about American house music, about how things were when he wasn't around, so I think that's where he gets his inspiration," is how Konstantin framed it, adding that until now Traumprinz's material didn't quite fit the Giegling context, "he did an edit of a track by D.A.F called "Traumprinz Close To Heaven edit"- it's a track we still want to release – but it has very sexual vocals and at that time if we had put it out (on Giegling), it would have been so strange."
Much love will no doubt again be poured into the nine-track Mothercave LP which is being readied for release as a double vinyl package. Many of the gloaming textures heard throughout Prince Of Denmark's music appear in Mothercave, specifically "Kiefermuskelkater", which could almost be tagged as a Traumprinz edit of "(In The End) The Ghost Ran Out Of Memory," the swan song of The Body, while other styles flitter the LP including the garage beats of "There Will Be Xtc" to the album's nostalgic closer "Ambient 006".
Mothercave by Traumprinz will be released on double LP "soon" according to the label.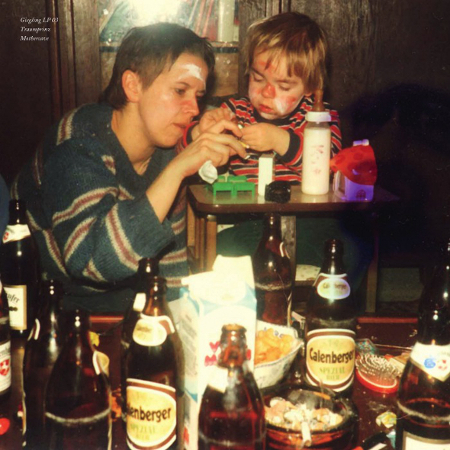 Tracklisting:
A1. One Love
A2. Mothercave
A3. It Takes Two Wings
B1. Believe
B2. There Will Be Xtc
C1. The Monkey
C2. Kiefermuskelkater
D1. I Found Truth In A Soft Night Of Confusion But I Lost It
D2. Ambient 006