Firecracker and Emotional Response launch Sacred Summits with Luis Pérez
The UK labels team up to start a new imprint devoted to unearthing "the best and weirdest" music from around the globe, beginning with a reissue of a record from the Mexican musician.
Run by Firecracker Recordings founder Lindsay Todd, and Stuart Leath, the man behind the Emotional Response/Rescue/Especial empire, Sacred Summits is described by the label as being dedicated to unearthing "the best and weirdest" sounds, with a wide-ranging remit that stretches to "cave-dwelling, tree-dwelling or synth-dwelling sounds". Although their first record is a reissue, according to Resident Advisor, the label also has plans to release original recordings in the future.
The first record on the label comes from Luis Pérez, a Mexican multi-instrumentalist who is a specialist in the field of pre-Columbian musical instruments; entitled Ipan In Xiktli Metztli, the record was originally released in 1981, and features archaeological musical artifacts supposedly representative of the groups present in the Mesoamerica area some 2000 years ago, together with modern equipment such as tape-based delay units and analogue synthesisers. Generous clips of the release can be heard below. Firecracker, who are well versed in the art of bespoke artwork seem to have carried over some of their design touch to this new label, with each sleeve promised to come screen-printed and hand-numbered.
Sacred Summits will release Ipan In Xiktli Metztli on LP in November.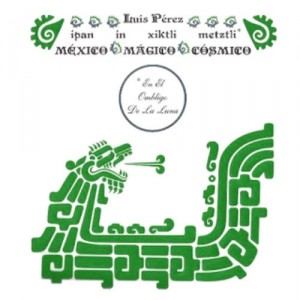 Tracklisting:
A1. Suite Al Culto Solar – In Altepetl Tonal
A2. Suite Al Culto Solar – Xochiyaoyoloh
A3. Suite Al Culto Solar – Ketzalkoatl Yauh Miktlan
B1. Ipan In Xiktli Metztli