PAN announce Re-engineering LP from Heatsick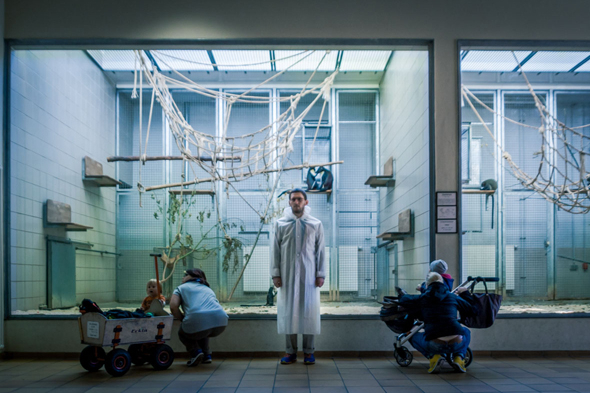 The Berlin-based artist will grace Bill Kouligas' label with his fifth album next month.
Though PAN were understandably quiet on the release front for the first half of 2013 as label boss Bill Kouligas laid down preparations for the PAN_ACT festival that took place in New York and Boston in June, their subsequent schedule of material has made up for it. A selection of floor orientated 12″s from Hamburg duo Black Sites and the Concrete Fence pairing of Russell Haswell and Regis has been complemented by an array of typically experimental long players from Rene Hell, Rashad Becker, Marginal Consort and Dalglish.
A recent entrant into the XLR8R podcast series by Kouligas hinted that there is plenty more to come from PAN over the coming months, ending with a track from Heatsick that features on the newly announced album. Entitled Re-engineering, the forthcoming album is Stephen Warwick's second for PAN and fifth overall, with a press release stating the producer characterizes the "collection of new material as a 'cybernetic poem' that both indulges us in the mores of hypnotic dance music while holding a critical, and at times satirical, lens toward the culture writ large."
As with previous releases on the label, Re-engineering was mastered and cut at D&M, Berlin, is pressed on 140g vinyl which itself is housed in a silk screened PVC sleeve. Warwick himself collaborated with Bill Kouligas for the below artwork.
PAN will release Re-engineering by Heatsick in LP format on November 29.
Tracklisting:
A1. RE-ENGINEERING
A2. E-SCAPE
A3. MIMOSA
A4. WATERMARK
A5. CLEAR CHANEL
A6. U1
B1. SPECULATIVE
B2. Après Moi, Le Déluge!
B3. DIAL AGAIN
B4. EMERGE
B5. ACCELERATIONISTA