Separate Mind: The Comeback Kids
For the latest Separate Mind primer, Richard Brophy covers some of the artists and labels who have returned after a long break and still sound fresh.
Electronic music moves and progresses at a dizzying pace. Ignore it for a few short months and it is possible to miss out on a wealth of music, trends and blossoming micro-systems. It allows for artists and labels to gain recognition within the space of a few releases, parties or even Soundcloud uploads. By the same token it is also a deeply unforgiving place, even for established artists and DJs. Play a bad gig or release a mediocre record and very quickly the focus will shift elsewhere, on to the next talented producer or adventurous label. As cruel and unsentimental as that may sound, electronic music also operates on a cyclical basis; tastes and preferences regularly shift to allow established sounds or tropes back into the fold.
In 2013, one of the manifestations of this cyclical process was the resurgence of electro. It may not have been hyped to the same extent as other groupings, but this year has been full of great electro records – and as 2013 closes, three key releases consolidate its stealthy comeback. Even for people with a passing interest in electro, Drexciya are the mothership, and 12 years after James Stinson's passing, the act's other member, Gerald Donald, continues to set his own parameters. With a collaborative album with DJ Stingray just released and having reworked tracks by one of his close operatives, Vita, under his Heinrich Mueller guise, Donald has maintained a presence, albeit a low-key one.
Now he re-introduces his Dopplereffekt project with Tetrahymena on Leisure System, its first new release in six years. This is an aeon in electronic music, but the passing of time seems to have little relevance in Donald's world. Indeed, as soon as the angular metallic beats and splurging bass kick in on the title track, the listener is reminded that Dopplereffekt render trends, fads and scenes irrelevant. Like classic Drexciya material, "Tetrahymena" strikes a balance between heavy, near oppressive rhythmic elements and an imagined, mythical world. On this occasion, Donald achieves this balance by introducing synth sweeps that are dreamy, haunting and borderline epic. He reaches a similar outcome on "Gene Silencing", albeit with a different approach; the slicing 808s are cheese-wire sharp and underscore melodies that are both bleak and strangely uplifting, like the finale in Blade Runner. Both tracks involved Donald reaching back into his past to revisit Detroit electro, but "Zygote" sees him provide a link to the last Dopplereffekt album, Calabi Yau Space. Essentially a collage of abstract sounds and textures, there is a deeply menacing sensibility at its core, as if an on-board component has taken it upon itself to dispose of the space ship's crew. "Zygote" is the sound of humans being pulverised by asteroids as they are ejected through the airlock.
The other big electro comeback this year is the relaunch of the Electrix label. Dormant since 2006, Billy Nasty's imprint championed artists like Carl Finlow, Transparent Sound and Scape One at the start of the millennium. Following on from the label owner's own RadioNasty release and Carl Finlow's
Boot Loop, Sync 24's Life Scenes EP is the third Electrix release this year. Both the title track and "Night Scenes" don't deviate radically from the label's dance floor sound, although it is notable that the tempos have slowed considerably. Apart from that, the same buzzing basslines, insistent, metallic 808s and eerie, Rother-esque synths prevail. "Life Scenes" also has the added bonus of boasting the kind of moody male vocal that one might hear on a Detroit in Effect record.
Electrix's selection of remixers is impressive: French producer Fleck ESC sticks close to the original version of "This Life", but there are subtle differences – the bass is trippier and warmer as it goes up and down a few octaves; the beats are more stripped back and metallic. Carl Finlow opts for a more radical approach for his take on "Night Scenes", with the chords gushing like water from a broken main and the sub-bass surging on the back of spiraling 303s.  But the most impressive re-shape is The Exaltics' take on "This Life". On this occasion, the original version's buzzing bass morphs into a series of pounding kicks to the gut, while epic melodies build and drop, creating the kind of counterbalance between light and darkness that only Gosub or Dopplereffekt are capable of.
The third and final comeback release that consolidates the electro comeback is Squadra Blanco's Night of the Illuminati on Holosynthesis. Yet another pseudonym from Danny Wolfers, Night of the Illuminati was originally released back in 2002 and repressed in 2006. It has been made available again, which should hopefully serve to kill off some of the ludicrous prices demanded for this release –  one Discogs seller is looking for 1,000 euro for an original pressing. The re-appearance of Night of the Illuminati will also appeal to any Wolfers fans who feel that he may have veered towards a more mainstream sound over the past few Legowelt releases.
In effect, it's the Dutch producer's version of a soundtrack for an imaginary horror film. It moves from the menacing incidental music of "Theme From The Forgotten Cable Car" and the widescreen melodic sweeps of "Berg Hotel" – possibly Wolfers' first stab at a love scene soundtrack? –  to some of the most entertaining Italo disco this writer has heard. In particular, the title track, with its wannabe satanic vocal that laughs and proclaims 'they know who you are' and pseudo-bleak synths, is hilariously entertaining. However, it faces stiff competition in the high camp stakes from "The Night Must Fall" and "Purification (The City Will Burn Tonight)", where spaced out drums underscore daft vocals – possibly from Wolfers himself? Night of the Illuminati also features more of the Dutch producer's spaced out dance floor jams, with the wide-eyed synths and arpeggiated bass of "The Dream That Doesn't Stop" standing out the most.
On his latest release, it sounds like Lerosa has drunk some of the Hague nectar. Woman Flew Home on Photic Fields is the Italian producer's first release this year, and follows last year's excellent, electro-focused EP for Apartment. Irrespective of whether Leo is sticking to a one record per year quota or not, his considered approach to putting out music is refreshing. Listening to Woman Flew Home, it certainly sounds like he has put in the production hours. "Some Things Endure" is a killer, Italo-influenced groove; underpinned by a pulsing bass, it features two distinctive synth lines vying to be heard, their spellbinding melodies providing a shimmering climax.
"Dream of Flight" is cut from similar cloth, although on this occasion dubbed out drums support the rumbling bass and Moog melodies. But it's not like he has jumped on a West Coast bandwagon. "Postmodern", with its noodly Rhodes keys, electro funk rhythm and guitar bursts, harks back to the sound he explored on his Design record for A Touch of Class. The release also features "Nebula Raider"; based around a jacking rhythm and snaking bass, its chords sound like a close relation to those used on Visitor's evergreen Basement Life release on D1, the label that Leo's work debuted on. What stands out on this release is Leo's attention to the small details – the way that "Nebula Raider" climaxes with a powerful acid line; that "Some Things Endure" goes slightly out of tune near the end – which make him one of Europe's finest house producers.
It may not have been set up to re-ignite the careers of first generation electronic music producers, but  Indigo Area's Lost Archive series has succeeded in putting out tracks that fell through the cracks first time round. Following on from this series, comes the soon to be released Unreleased 1991-1992 from Kirk Degiorgio, the label's smartest piece of sourcing so far. The UK producer has been enjoying a high profile lately thanks to his relaunched ART label, the Sambatek release and Machine parties, but this record re-introduces his early '90s sound. Degiorgio's work under the As One guise from this time is stellar and peerless – especially the 1994 album, Reflections – and Unreleased 1991-1992 follows in a similar vein.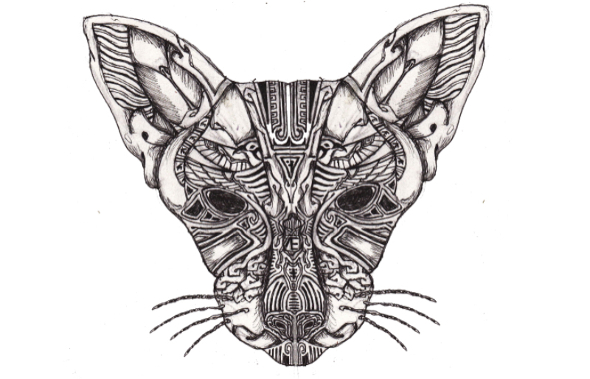 "Exteriors" features dreamy, windswept melodies, cascading drums and a dark bass that skirts around the dance floor, while "The Factory" is more direct, with doubled up beats and menacing bass tones providing the basis for indistinct vocals and atmospheric textures. "Fragile World" marks a more reduced interpretation of this sound; the rhythm is stark and the drums rollick about, but there's also an electronic melody that shimmers and shines its way through the arrangement. The only real departure is "The Leading Age"; its snares crash and its bass booms powerfully, and the haunting organ playing and spooky vocal is reminiscent of Portable at his moodiest –  or maybe Portable has been influenced by Degiorgio's early releases?
The last Separate Mind column profiled the work of Terrence Dixon and in recent years the enigmatic Detroit producer has enjoyed a comeback, culminating in last year's From The Far Future Part 2 album. Now it seems that Dixon is concentrating his efforts on bringing the Population One project back into the spotlight. This has been the focus of his new label, Reduction – and on its second release, Reducible Expressions, he pushes the project further down the wormhole. Listen back to his initial releases under this name from the '90s and you'll hear rushes of Mills-esque analogue energy unconcerned by a need for perfection and exercised by an artist getting to grips with his equipment.
Fast-forward almost two decades and Reducible Expressions documents a master at work. While recent releases under his own name have pushed towards a tougher, leaner sound, Reducible Expressions goes in the opposite direction. The "B1" track is similar in tone to his Minimalism series, a stripped back, off-beat rhythm that revolves around a slightly detuned bassline and eerie synths sweeping in and out. The "B2" is even more abstract; claps thunder away in the background and subsonic bleeps rise to the surface, but the rhythm sounds like someone beating their fist against a sheet metal panel and psychedelic riffs add an extra layer of mystique to the arrangement. Dixon isn't being willfully obscure though and on "A1", he reverts to dance floor techno, while still venturing down the road less traveled. Led by a murmuring sub-bass that is reminiscent of early E-Dancer and featuring cascading cymbal strokes and hissing snares, there is an underlying otherworldliness here you just don't get with other techno producers. It could be just the spacey filters that Dixon introduces sporadically or maybe he really does have a seventh sense.
If acts and labels like Dopplereffekt and Electrix are indicative of an electro comeback, or at least a healthy amount of new work in that area, what does the series of Population One releases say about techno? This writer would hope it shows that there is still room for experimentation without artists feeling the need to mimic '80s industrial acts. Thankfully, there are no such pretensions on Untitled by Arc# on the Deep Sound Channel label. If we can ignore the lazy release title – it's hard to imagine why anyone who spends most of their time making music would send their art out into the world without a name – and the slide back towards anonymity, then Untitled offers a refreshingly sideways take on techno.
Conceived in Holland by a group of artists who want to remain under the radar, Arc# manages the rare feat of borrowing from a range of influences but sounding unlike anyone else. "Grey" and "Blue" are framed by lithe, metallic rhythms and percussive ticks but these elements are quickly overshadowed by noisy, fuzzy basslines that crackle and splurt messily over the neat arrangements. "Purple" goes even farther, its fizzing, crackling low end dwarfing the subtle, metallic beats that support it. Clearly, the Arc# collective is also capable of making more reflective music and "Violet" unfolds to the sound of dreamy synth lines, while "Pink" sees the noisy basslines put on hold to allow for the arrival of atmospheric sound scapes. Untitled may not set the world on fire– dance floors less so, as the only track that follows techno convention is the spaced out Martian-esque "Red" – or help to usher in a new wave of abstract techno, but as 2013 has already shown, sometimes the comeback kids are the ones that no one had banked on.
Richard Brophy