Minimal Wave to issue Five Times Of Dust retrospective
The UK duo's mid '80s period the subject of focus on forthcoming Smile With The Eyes LP.
Coming together in early 1980s Bristol, Robert Lawrence and Mark Philips formed Five Times Of Dust out of a mutual appreciation of krautrock, industrial electronics, and an interest in the DIY tape scene that was emerging throughout the UK at the time. Minimal Wave's interest in the duo's work was first revealed back in 2011 with the inclusion of their composition "Computer Bank" on The Hidden Tapes compilation, whilst Veronica Vasicka's label hinted at a more substantial Five Times Of Dust offering earlier this year with the cassette reissue of The Dadacomputer, Phillips and Lawrence's debut release together.
Due out in early November, Smile With The Eyes draws from a large pool of unreleased Five Times Of Dust material recorded between 1982 and 1986, and to call the pair prolific is doing them a disservice – check the 450 plus recordings on the official unreleased Five Times Of Dust Soundcloud. Described by the label as "perfectly formed electronic curiosities," the upcoming retrospective aims to solidify the notion that Five Times Of Dust were true outsiders, with their music not tied to any of the prevailing DIY music scenes in the UK over this period. For those interested, earlier this year Lawrence recorded a series of piano arrangements based on the material that will feature in the upcoming Minimal Wave collection – you can hear those here.
Minimal Wave will release Smile With The Eyes by Five Times Of Dust on November 5.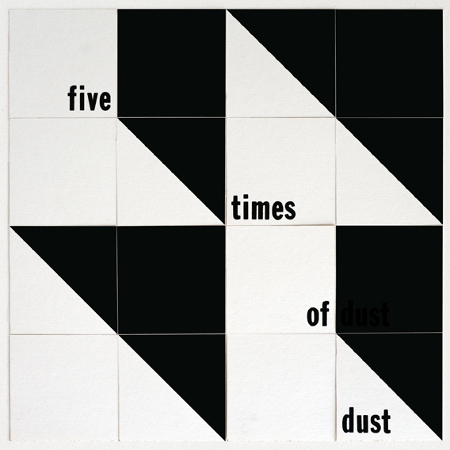 1. Smile With The Eyes
2. Advertising Space
3. Sayonara
4. I Want Straight Sex
5. The Single Off The Album
6. Plastische Taschen
7. Ethnic Bomb
8. Estate Children
9. Insect Charge
10. Technology
11. Megamix
12. The Mainframe
13. Riding To Heaven
14. Covered In Dust