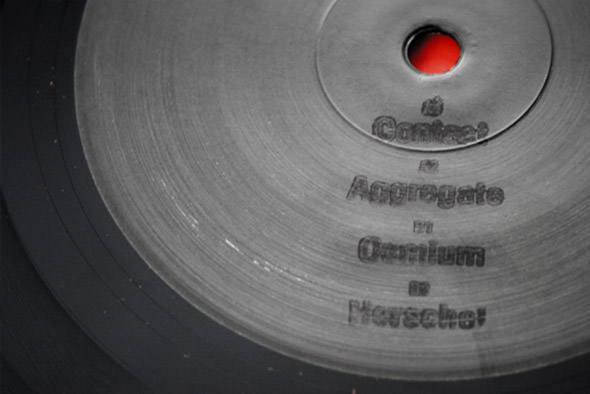 Looking back, it's safe to say that 2013 has been the most prolific year for Ostgut Ton. The Panorama Bar and Berghain mix series has cemented itself as an anticipated annual event. Both Function and Marcel Fengler released debut albums, while Dettmann discharged II. Len Faki (seemingly) launched the new Basement Trax series, Nick Höppner enjoyed his first release since stepping down as label manager, and other EPs have come from Rolando, Ryan Elliott – a rerelease of Klock & Dettmann's classic "Dawning" – plus a Barker & Baumecker remix package of last year's excellent Transsektoral, to the recent release of the classically geared Various compilation.
But wait, there's more. The Manhooker combo of Tomasz 'Guiddo' Switala & Sebastian Mavin Magassouba put the Wheels in Motion for Underton, Ostgut's quirky sub-label for "befriended artists and one-off projects", while The Black Dog also worked with the label to springboard their Darkhaus series. But of all the aforementioned releases on both labels, Kobosil's – —– EP is the most intriguing for the most traditional of reasons.
Not intriguing because it's abstract or different, but intriguing because it is what it is. It's perhaps the first Ostgut release this year that recaptures what made the grit-and-boom style of techno so exciting. Think back to Fengler's Friction / Yaki or Twisted Bleach EPs, the lone Deuce 12" from 2009, L.B Dub Corps monstrous Take It Down (In Dub) – to Ben Klock's seminal "Pulse" and "Sub Zero" (even Prosumer & Murat Tapeli's Serenity is worth a mention). It's a combination of refurbished power station sized techno and dark ambient, to the one track of syncopated, German engineered bass music that's in line with the productions of Answer Code Request. That track, "Herschel", completes proceedings and lends the EP a sense of more than just dancefloor fodder.
Preceding that final production however are three heavier, distinctly Berlin sessions. Opened by the whirring hum of "Contact" and its gnarling synth line, drums like those heard on Powell's Body Music march like a moody man-child's footsteps stomping down a long hallway. Kobosil avoids the foreboding, extended and monotonous drawl that comes with a lot of kill 'em all techno by demanding listener attention through the sporadic and look-at-me growls of its focal synth – which works, giving the production a living, breathing quality.
"Aggregate" is a little more animated; the type of track best played at peak time, not because it's big and loud and big, but because it's forward-moving and physical and the type of techno that should be danced to. Sharing the A-side is "Osmium", a favourite that combines bulging and refracting acid basslines with a shady minimal groove flecked by seething snares which add a sequenced and percussive musicality. It's a single track that combines the subtle trademarks of Function, Marcel Dettmann and a Minimal Nation-Robert Hood, that's embedded into an EP that thrums with the energy and excitement that is distinctly Ostgut Ton.
James Manning
Tracklisting:
A1: Contact
A2: Aggregate
B1: Osmium
B2: Herschel