Young Turks tap Pional for EP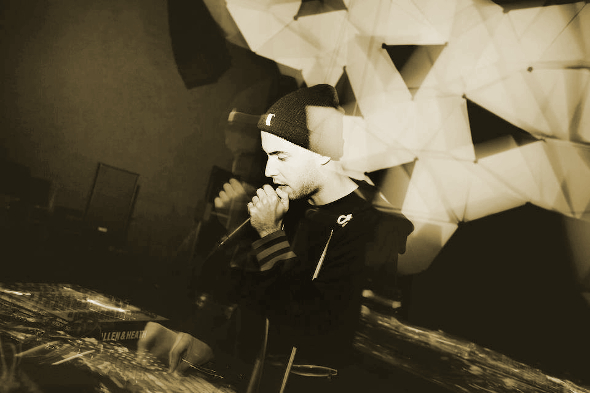 The Hivern Disc artist will release Invisible Amenaza through the West London-based label next month. 
Previously responsible for some abstract techno under the Al Fenster alias, the Madrid-born Miguel Barros first surfaced under the Pional banner in 2010 with the excellent We Have Been Waiting For You 12″ for Hivern Discs. Subsequent material for Permanent Vacation and Hivern Discs have marked out Pional as one of our favourite artists from the Hivern collective (alongside edit monster Marc Pinol), and Barros has found wider acclaim thanks to his ongoing working relationship with John Talabot.
Having featured in both a production and vocal capacity on ƒIN, Talabot's much loved debut album released on Permanent Vacation last year, Pional became part of the John Talabot live experience with the duo supporting XL's prize trio The xx on their US tour dates. Talabot and Pional have subsequently commenced working together as Lost Scripts, with their debut production featuring on the inaugural release in Young Turks 2013 12″ series.
Now news arrives of Young Turks granting Pional his label debut proper with the forthcoming Invisible Amenaza 12″; due out in early November, the four track 12″ should be a continuation of Pional's richly detailed and emotive dancefloor approach if the 'Extended Dub' of the title track – available to stream below – is any indicator.
Young Turks will release the Invisible Amenaza 12″ by Pional on November 4.
Tracklisting:
1. Invisible/Amenaza
2. A New Dawn
3. The Shy
4. Invisible/Amenaza (Extended Dub 12" Version)