Midnight Davis – Severance EP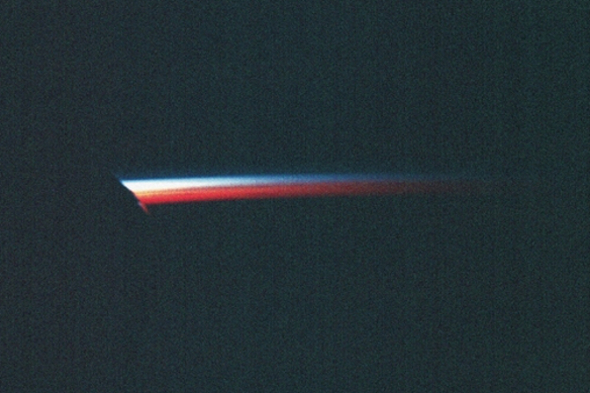 Chairman Kato's releases to date have explored the more ragged edges of techno, pitting abandoned-building soundscapes against disjointed rhythm. Now the producer has revealed himself to be responsible for Midnight Davis, a vocal-led music project that sits somewhere on the interstice of Nine Inch Nails industrialism and dubbed out post-punk. Midnight Davis began, the producer says, because "there were things I wanted to articulate that I felt I couldn't do through instrumental music," and which he tackles further on the Severance EP.
The aptly titled "Midnight Manifesto" is the real star here. It begins with crackling drums that seem to come straight out of a particularly angry trip-hop playbook, and which soon give way to the record's best bassline. Here Severance's Nine Inch Nails references are most explicitly apparent, with Davis' Reznor-esque melodies sitting atop swells of thick bass frequency. Meanwhile a stuttering guitar line ties together the most compulsive chorus of the set.
The guitar lines are another of Severance's signal qualities. On "Midnight Manifesto" they occasionally veer into '80s stadium rock territory, while on "In The Mood For Love" they could have come straight off a Chris Isaak record, such are their Spaghetti Western tendencies. That track might, in fact, be more appropriately called "In The Mood For Murdering A Passer-by And Dumping Their Body Behind Some Bins", with its dissonant, martial vocal lines and gloaming synths.
"S & M" sees Davis adopt a different percussive approach, with drums programmed in such a way as to mimic human playing patterns. The shoegaze guitars and unusually up-front vocals give some indication, perhaps, of how the live show might sound, in which Davis plays with a full band.  The title track, in comparison, seems veritably cheerful, with an ebullient guitar line complementing the most demonstrative lyrics of the record. Still, though, the industrial texture remains, all metal and concrete. Closer "Equilibrium" is more melancholic, with a doleful guitar line behind sheets of reverb.
Severance is infinitely more focused than Davis' last EP, Aftershocks, and sees the artist really beginning to inhabit his voice. He deadpans his epigram-esque lyrics, his voice always threatening to become so thickly treated or to be pushed far back into the mix that the words become indecipherable. The instrumentals, meanwhile, feel far more assured. There is a sense that these are the definitive takes of these tracks; a feeling that this is precisely the record that Midnight Davis wanted to make. A fruitful new horizon for a habitually shapeshifting artist.
Josh Hall
Tracklisting:
1. In The Mood For Love
2. Midnight Manifesto
3. S&M
4. Severance
5. Equilibrium