Basic House lands on ALTER
Album from the Opal Tapes boss will join forthcoming LPs from Age Coin and The Bomber Jackets on the label run by Helm.
Starting life in 2010, the ALTER label run by Luke Younger (best known as PAN artist Helm) has issued a steady stream of releases from the likes of Oneohtrix Point Never, Design A Wave, and Younger himself; this year has seen the label have its most productive year yet, with industrial-leaning records from Liberez and Damien Dubrovnik joining an EP from Hieroglyphic Being alongside a further trio of freshly announced LPs.
Heading up the three forthcoming records is an album from Basic House; otherwise known as Stephen Bishop, the brains behind the Opal Tapes label, he has already released LP-length cassettes on Opal Tapes, Washy Tapes and Digitalis in recent years. Although the vinyl version is only six-tracks long, the full-length CD verison of Oats is 13 tracks deep, and sees him continue his rhythmic excusions into noise and industrial terrain, with the track "Interiors" described as "equal parts Florian Hecker and Andy Stott at his most visceral".
As well as Basic House's Oats, ALTER have another pair of records scheduled to arrive before the end of 2013. Danish duo Age Coin's Perceptions was originally released as a cassette in 2012, and is described as "what Mika Vainio and Esplendor Geometrico jamming over a desolate and barren landscape might sound like". The label will also release the debut album from London-based trio The Bomber Jackets; entitled The Lister, the label describe the album's reference points as "Legendary Pink Dots, Hype Williams, early European minimal synth and even Angelo Badalamenti's Twin Peaks score," and its macabre atmosphere was supposedly borne out of a rough time in which band member Russell Walker made frequent trips to the Lister Hospital in Stevenage to see his new born son, during which "sparse moments of creativity were reduced to writing lyrics in the form of text-messages in mundane places such as Sainsbury's café, the hospital restaurant and the Beefeater carvery at Corey's Mill."
ALTER will release Oats on CD, LP and digital formats on October 28, while Perceptions and The Lister will arrive on LP and digital formats, and will be released on 4 November and 11 November respectively.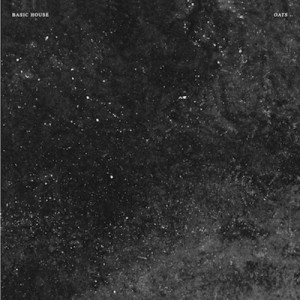 Oats CD tracklisting:
1. AR II
2. Child Confession
3. Interiors
4. Est Oan
5. B.G. Feathers
6. Dry Contract
7. Time Table
8. Nurse
9. La Coccinelle
10. C-Beat
11. L-Wave & Comb
Oats LP tracklisting:
1. AR II
2. Child Confession
3. Interiors
4. Est Oan
5. B.G. Feathers
6. Dry Contract
Perceptions tracklisting:
1. I
2. II
The Lister tracklisting:
1. Game Changers
2. City of Switches
3. Walking In The Air
4. Bunty Defence League
5. Lister
6. Holborn Voodoo
7. R U Terrified?
8. Festival Season