Justus Köhncke returns with The Wonderful Frequency Band
The Kompakt stalwart will release his first album in five years on the Cologne institution in November.
Arguably one of Kompakt's most popular and enduring members – thanks in no small part to the 2004 track "Timecode", whose evocative clock motif was recently the subject of a deserved reissue as part of Kompakt's 20 year anniversary – Justus Köhncke's blend of colourful melodies and minimal structures evolved out of his past enthusiasm for classic disco and house, somethign demonstrated during his time as part of the Whirlpool Productions trio.
Although Köhncke has released a number of singles and EPs in the past five years, the forthcoming Justus Köhncke and The Wonderful Frequency Band will be Köhncke's first full length since 2008's Safe and Sound, and looks to continue the producer's exploration of poppier forms. Described by the label as a "perfect party scenario full of bright starbursts and crisp optimism", the ten-track LP features contributions from Köhncke's Whirlpool Productions partner Eric D. Clark and Mouse On Mars' Andi Toma, who co-produced the title track, described by the label as "a lovestruck tribute to Burt Bacharach and the golden age of songwriting".
Kompakt will release Justus Köhncke and The Wonderful Frequency Band on 2xLP+CD, CD and digital formats on November 11.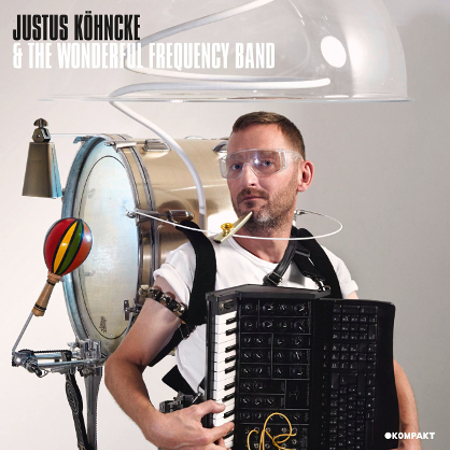 Tracklisting:
1. Flitter Und Tand
2. Tell Me
3. Das Selbstgesprach
4. A New Direction
5. Wonderful Frequency Band
6. Idee, Prozess, Ergebnis
7. Loop
8. Unaufmerksamkeitsblindheit
9. Nucleus Accumbens
10. Now That I Found You