Juno Plus Podcast 70: The Kelly Twins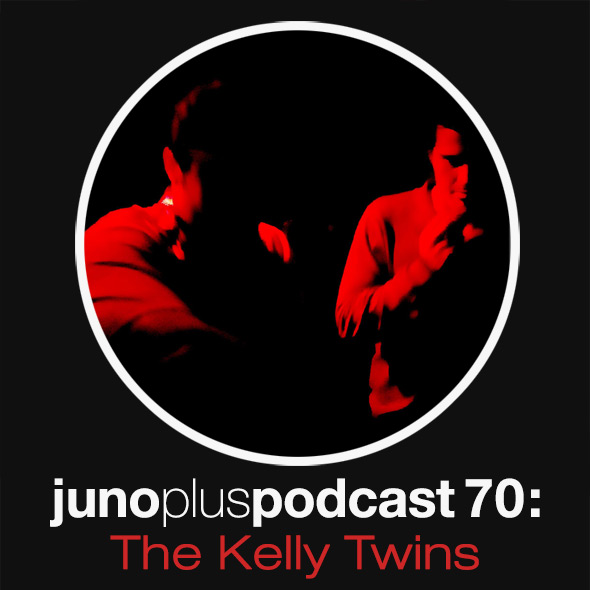 The Happy Skull founders step up for a weighty two hour selection of house and techno.
Spend some time googling The Kelly Twins and you'll notice that terms such as 'across the board,' 'razor sharp' and 'deep record collections' will keep popping up, which is probably why they've played alongside artists as varied as Blawan, Maxmillion Dunbar, Neworldaquarium and Space Dimension Controller, as well as being invited to Fabric for the Hessle Audio residency. Having worked their craft for some eight years, Dan and Sean are now regarded amongst Bristol's most respected selectors, and this is more than justified with their 2 hour, 30 track mix for Juno Plus that happily skips from an Opal Tapes cut to some vintage Plastikman and joins the dots between Smith & Hack and the current crop of West Country artists.
The Kelly Twins seem to have taken to label ownership with aplomb too; the pair's Happy Skull label launched earlier this year with the illustrious Systems Of Desire collaboration between Hyetal and Kowton, while more recently they've introduced the record buying public to the talents of London-based producer Adjowa with the 8 Ball EP. How Dan and Sean are finding running the label forms part of the conversation we had with them over email to accompany their fine mix.
Hi Sean and Dan how are things?
Things are good, we are both mad busy. But good busy.
Thanks a lot for doing this mix, where and how was it put together?
We recorded this mix round at our friend Legendary Tone's house. As the name suggests, Tone is a legend, and was kind enough to let us use his equipment, as well as supplying beer and good vibes. The man has a record collection as deep as the earth's core, and his room, decked ceiling to floor with shelves full of wax provided the perfect setting to record this mix.
This mix was recorded in one take using mainly vinyl, and Serato for the unreleased tracks that we played. It's just under 2 hours long, a big listening commitment but hopefully an enjoyable and immersive one.
Is it indicative of what you are both playing at the moment?
Vibe wise it encapsulates exactly where we are at right now. Genre wise we could have included much more if we had more time. We own such a large variety of records its difficult to fit everything that we play into a cohesive mix. What we play often depends on where we are playing and what mood we are in. This mix is pretty much a 2 hour club session. A selection of tracks that we have enjoyed playing out over the last few months, a few forgotten gems and some upfront material. It's a true reflection what we do as DJs, or at least part of what we do.
Which one of you got the DJ bug first?
DJing has always been something that we have done together. Being identical twins we spent pretty much all of our time, as kids and in our teens, with each other, therefore DJing was something that we discovered and embarked upon together.
Was there a particular moment where you wanted to get involved in Djing? It's usually through a friend or some grand epiphany.
It was so long ago that its hard to pinpoint an exact moment that made us want to DJ. One of the main factors in us starting to DJ was undoubtedly our Dad. He was a music lover, was involved in the early rave scene in Plymouth back in the day, and was a real character. He was always supportive of our DJing, would give us money for records, and honest feedback. He bought us our first set of decks when we were 15 and we still use them now.
Does it ever feel strange if you DJ with someone other than each other?
It's a completely different thing, we don't necessarily see playing together as playing b2b. We share a record collection and are on exactly the same page musically, so it's not quite the same. But we do enjoy playing with other people, it can offer more of an element of unpredictability, and can require you to be able to react more readily to what the other is playing. It can push you out of your comfort zone, which is always good.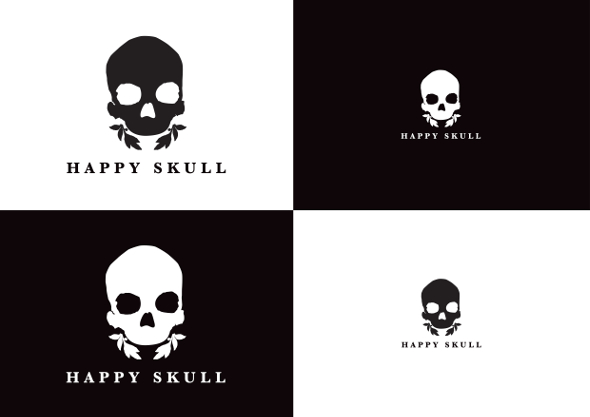 Aside from DJing, all your time at the moment must be taken up with the Happy Skull label – how are you finding the murky world of label ownership?
We are really enjoying it, we both work full time jobs and DJ most weekends. So it's a real labour of love. After DJing and enjoying music for so long, it's very interesting to have this small insight into how it all works. So many people think that records just come out, but there is so much hard work and time that goes into every release. From the A&R to the mastering to the press, its endless.
You must have been happy with the reception for the first release from Joe (Kowton) and David (Hyetal)?
We knew that with those guys on the first release it would be something great and we are very glad that people get it. The response has been very humbling, but we are keen to keep our feet on the ground and not get ahead of ourselves. Its a long game and we want Happy Skull to grow in a steady and honest way. The most important thing for us is to put out quality music that stands the test of time.
Has there been a notable increase in the level of submissions since the Systems Of Desire 12"?
We have received a fair amount and we try to listen to everything that we get sent. Some have been next level, others not so great. But we are always willing to listen, because you never know what or who you might overlook if you don't.
How did you come by Adjowa's material?
We met Joe (Adjowa) through his girlfriend Vic who is resident for a great night called Ghettospheric. A few people had mentioned that he was making some cool boogie type stuff and we were intrigued to hear it. He sent a load of tracks over and all of them were amazing. Its rare that we find something that perfectly fits our vibe, because if we are being honest, we don't even know what our vibe is. We just know it when we hear it and the Adjowa material really excited us. When we decided to start Happy Skull, he was one the first people that we thought of. We signed the tracks when the label was still an idea, we really appreciate that he took a chance with us and had faith in what we wanted to do. We are very proud to put out his music.
Can you hint at what's to come on Happy Skull?
We do have plans for releases three and four, but all will be revealed in good time. We don't like to give too much away.
Somewhat ashamedly, I've never been to Bristol; where would the Kelly Twins take me to show what the city has to offer?
I would almost certainly take you to the Asda in Bedminster…it's like its own ecosystem, home to the largest population of stained grey Donnay jogging bottoms in the south west, and inhabited by the hairiest women you have ever seen. I love the honesty that you get from Bedminster, there are no scenesters or trendies, just real people, literally warts and all.

Tracklisting:
1. Dexter Wansel – Rings Of Saturn
2. Captain Sunshine & The Valley People- Stars In My Pocket
3. Bandshell – Perc
4. Brother G – Cold Pass
5. Andreas Gehm – Warm Words Don't Help As Much As A Helping Hand
6. Meschi – Theory
7. Omar S – Amilthea
8. Nolean Reusse – Lovers Jak
9. Skatebard – Sequence
10. Svn – Track 03
11. Willie Burns – Touch The Light
12. Untitled – Untitled
13. Morphosis – Androids Amongst Us
14. Naka Naka – 000020
15. Plastikman – Plasticine
16. Cliff Lothar – Ringleader
17. Smith And Hack – Falling Stars
18. Model Man – Honesty Doesnt Pay
19. Dantons Voice – I Hear The Bells
20. Art Of Noise – Who's Afraid
21. Adjowa – Red Leather (Funkineven Remix)
22. Mclmxxxvii – Megagrip
23. Joeski  -My English Lover
24. Lester Fitzpatrick – Warp
25. Equinox – Pulzar (Dj Hell Mix)
26. Rhythmic Theory – Genesis
27. Los Hermanos – Direccion
28. Black Sites – Prototype
29. Blake Baxter – When A Thought Becomes You
30. Systems Of Desire – Control