Unsound announces installations and new lineup additions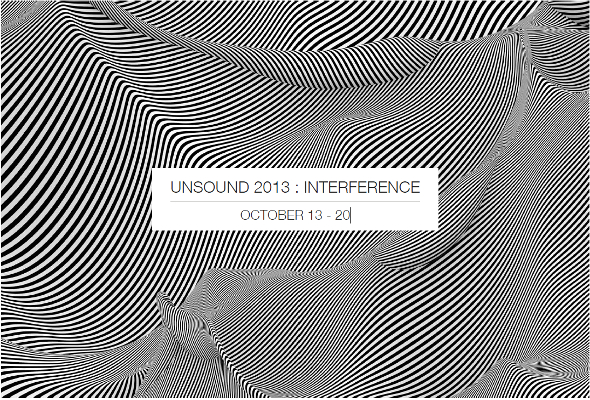 Installation programme added to the festival alongside Inga Copeland, Visionist, Beneath, and Lee Gamble & Miles Whittaker.
With the Krakow-based Unsound festival taking place between 13 and 20 October now less than a month away, the organisers have revealed some of the final additions to the already bulging line up. Heading the new names is Inga Copeland, the ex-Hype Williams member who now simply goes under the name Copeland, and London-based Visionist, whose take on instrumental grime has seen some particularly interesting releases on Lit City Trax and Leisure Systems in recent months. Another producer to be added to the closing party is Beneath, whose recent releases for Tectonic and Keysound have provided some of the more interesting bass music of recent times, while Lee Gamble and Miles Whittaker will engage in a B2B DJ set on the same night; meanwhile Chino, Eltron John and Daniel Drumz will represent Krakow's local club scene.
The festival has also added a host of interesting installations which will run throughout the festival. Sound recordist Chris Watson's Whispering In The Leaves uses field recordings from the South American rainforests and will be installed in one of the glasshouses of the Krakow Botanical Gardens, while Ben Frost provides audio composition for Richard Mosse's Enclave, described as "an attempt to radically rethink war photography". Finally Dead Record Office sees Toby Heys and Hyperdub boss Steve Goodman team up under the name AUDiNT, employing directional ultrasonic speakers and wearable SubPacs to present "a chronicle of events, songs, books, scientists, historical figures, technologies, films, laws, etc. that pertain to the ways in which frequencies psychologically and physiologically affect humans."
For those unable to attend the Krakow event, Unsound's London leg next week (outlined here) has just had an opening party announced. Following the London premiere of Demdike Stare's Concealed on Thursday September 26 with players from Sinfonia Cracovia and visuals by Michael England at the BFI Southbank, Lee Gamble, Emptyset's Paul Purgas, Vester Koza and NTS Radio's Disjecta will all play at Dalston's Hysteria at a free after party.
Week and weekend passes to Unsound Krakow have now sold out, but tickets for individual events can still be bought here; tickets to Demdike Stare's Concealed on September 26 can still be purchased here.