Sex Lies Magnetic Tape to release Willie Burns cassette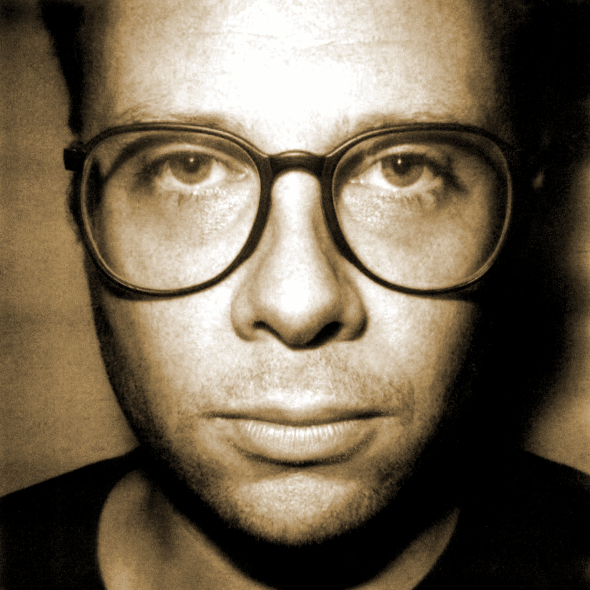 Compilation of material from the various guises of the WT Records boss is due on the Belfast-based tape label next month.
The Sex Lies Magnetic Tape label emerged from the online ether late last year brandishing a tagline covering dark, ambient, drone, sludge, fuzz, synth, drum machine heavy dub, echo, doom and noise, and released an auspicious albeit contentious debut cassette in the Tough Cunt album by The Hers, one of numerous aliases adopted by Louis 'WANDA GROUP' Johnstone. Having raised their profile further with a subsequent cassette of "demented dancehall" from Ekoplekz earlier this year, Sex Lies Magnetic Tape have released details of their most high profile tape yet, with the curmudgeonly WT Records boss at the helm for a release that will throw up some intriguing search engine results.
Due out in late October, the Land Vs Air cassette sees Burnett compile a mixtape of sounds created under his various guises with Black Deer, Grackle and Willie Burns tracks all present along with lesser known monikers such as Phobian and Monobal. The label describe Land Vs Air as "a journey through ambient, claustrophobic psychedelia, dark electronica and 4 a.m basement house," and it features contributions from Jorge 'Professor Genius' Velez and Marion Guillet who has previously contributed artwork to the WT DJ Muscle series. Burnett is no stranger to the format; last year Not Not Fun reissued Galaxy Toobin', the debut album from his collaborative Galaxy Toobin' Gang project with Elliott Lipp on cassette.
Due for release in a limited quantity of 100 x Pro dubbed cassettes accompanied by a mix CD with screen printed artwork by James Robert Moore, Sex Lies Magnetic Tapes have 35 copies of Land Vs Air available to pre-order now in a vaguely Kickstarter-ish effort designed to raise the funds necessary to get the tapes made. Further details are available at the SLMT Bandcamp page, whilst you can stream an excerpt from the suitably dusty sounding Willie Burns track "Honey Let Me" below.
Sex Lies Magnetic Tape will release Land Vs Air by Willie Burns on October 31.
Tracklisting:
1. Black Deer – Bismark
2. Black Deer – I Had A Moment Alone
3. Black Deer – Wolf, Dear Child
4. Black Deer – Dexatrim
5. Grackle – Sharp Tack
6. Grackle – First Pitch
7. Grackle – Loss Without Hope
8. Grackle – Unlucky
9. Willie Burns – August, Winter In Africa
10. Monobol – Too Hott
11. Willie Burns – Honey Let Me 04:33
12. Willie Burns – One Thousand Pieces
13. Phobian – 121242
14. Monobol – Johnny Marr