Randomer returns with Bring/Curtains for Hemlock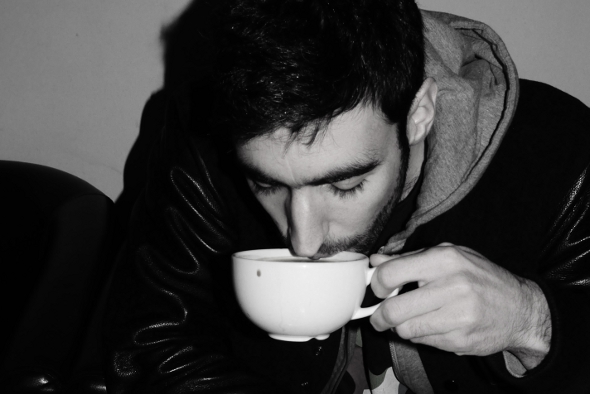 Untold's label to issue "two iceberg sized hunks of pure stereo freeze" from the North Londoner later this month.
First emerging within the realms of dubstep and drum and bass some five years ago, Randomer's gradual maturity into an exponent of gleefully dark roughneck techno has seen him land on Hessle Audio, Numbers and Hemlock, with his releases for the latter label run by Untold amongst our personal favourites, "Scruff Box" in particular. Having already issued the killer RNDMR01  white label as well as inaugurate Turbo's Sex Tags aping Warehouse Series, Randomer's next move sees him return for a fourth 12″ release through the Hemlock label.
Due for release at the end of the month, "Bring" will be familiar to those who regularly listen to Hessle Audio's Rinse FM show, first making a recorded appearance way back in May, demonstrates an icier, slightly deranged side to Randomer that's not been seen before. Accompanying it is "Curtains" which is blessed with the following wonderful description from the Hemlock press office; "A slo-mo steppers cut that's darker and sparser than George Osborne's mailbox on Valentines. Cold."
Hemlock Recordings will release Bring/Curtains by Randomer on September 27.
Tracklisting:
A. Bring
B. Curtains