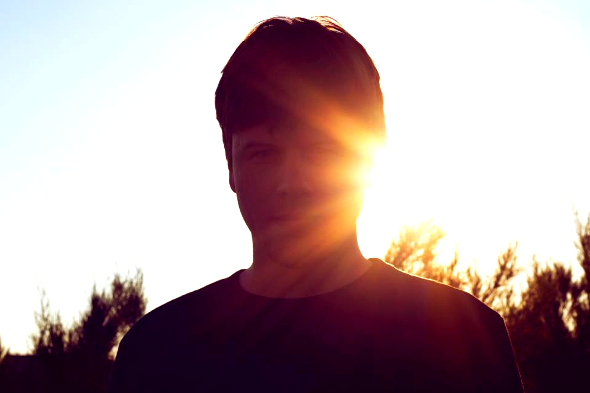 Brighton-based producer will release a 25-minute mini LP through Planet Mu in November.
This year has seen Planet Mu at their most sonically diverse; few could have predicted the label would have issued the John Wizards album, which along with other long players from RP Boo, Solar Bear and Mike Paradinas' efforts as Hetoretic and the reborn µ-Ziq has offered a strong suite thus far. In addition to two intriguing album length collaborations from Miracle (Steve Moore & Grumbling Fur's Daniel O'Sullivan) and the Misty Conditions pairing of Shitmat and Burnkane, Planet Mu's end of year play has been strengthened by the news of new material from one its most celebrated artists.
The Brighton-based producer, real name Alan Myson, has a long and storied production history with Planet Mu stretching across three albums and numerous 12″ releases since debuting in 2007. The announcement of Control comes almost a year after Myson released third LP Nebula Dance on the label, and sees him return to Mike Paradinas' imprint following a brief EP-shaped dalliance with Civil Music earlier in the year. With a 25 minute duration and just eight tracks, Control is being branded a 'mini LP' and apparently sees Myson still nestling snugly within the 160BPM crawlspace between footwork and drum & bass; the eight tracks display a strong, thick set sci-fi influence, which is further strengthened on the vividly utopian cover art from Austrian graphic artist Atelier Olschinsky.
Planet Mu will release Control by Ital Tek on November 11.
Tracklisting:
A1. Fireflies
A2. Control
A3. Zero
A4. Violet
B1. Challenger Deep
B2. Ultra
B3. Jupiter Ascent
B4. Doom/Dream