Producing the goods: An interview with Spike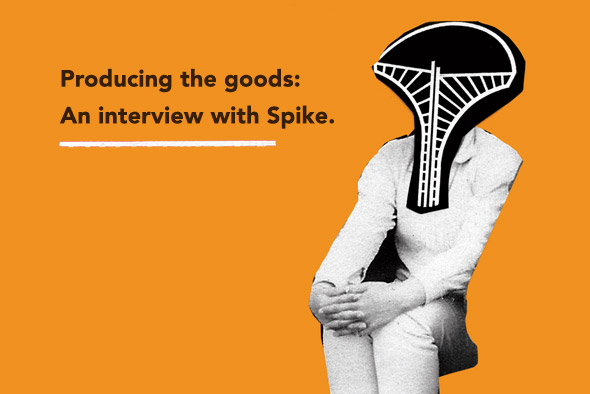 Dutch musician Spike Wolters in rare conversation with Golf Channel's Phil South and Redlight Records' Abel Nagengast.
Later this month the Golf Channel label will issue Orange Cloud Nine, a retrospective that pulls material from the four private press albums Spike released in the mid 1980s. Although a name that will be unknown to many, Wolters self-released a series of FX-laden albums in the early '80s, recorded at his homebase of Leiden in the south of the Netherlands. Using primitive drum machines, synths and guitars, the results provided some particularly diverse music way ahead of its time, and it's a selection of this material that will feature on the forthcoming Golf Channel retrospective. The label offered Juno Plus the chance of publishing an interview with Wolters that South and Nagengast conducted at the Dutchman's home in Leiden back in November 2011. Naturally we agreed, but the full 14,000 word discussion was deemed a bit too lengthy to publish in full, so the following Q&A session is an abridged version that focuses specifically on Wolters' production methods and influences.
ABEL: When did you start playing guitar?
Spike: I had just started grammar school 12 years old, September 1965, when coming home from school I found a guitar next to a trash can just around the corner. I knew the family, went up to the house to ask if it was really discarded. Sort of a Spanish guitar but with all steel strings. I did not know how to tune it, tuned it by ear and played the strings with a wrench. So actually slide-guitar was the first thing I did. Later a friend of my older brother showed me how to tune it and also told me it was not a very good guitar.
In the summer of 1966 I stayed with my grandparents in England for two months. My parents were going through divorce; they thought it a good idea to get me out of the way for a couple of months. At thirteen years old I flew to Newcastle all on my own. I liked it so much that in 1967 I went again. The visits to England had a profound influence on my "education" in the broadest sense. Musically Holland was a backward country whilst in England history was being made as we know it now to be.
Also the TV programmes, comic books, music again, sitcoms. Sweets, chocolate bars, ice-creams and soda-pop I'd never seen before; the football cult, the 1966 World Cup that England won. Also the kindness of the English people: going to a shop to buy an ice-cream being greeted with "hello love". The queuing at the bus-stop: in Holland it is push and shove, every man for himself. Going to England was an eye opener, I realised that then and even more so now. Those were the times when I started learning to play the guitar.
Abel: How did your first album come about?
Well, I'd been home-taping for a while and heard records produced by "independent" labels.
"I can do that", is what I thought. So I made a master-tape, designed a sleeve and took them to a record pressing company, had 500 records made. Simple. Getting them out there was not though.
Abel: How did you produce your albums?
Production of Low Profile was as follows: all the material, sound on sound as well as the 8 track mixes, I copied to a second recorder, using two Revox A77 tape recorders. After the pressing company heard the master that I had made they re-mastered it because there was a phase difference between the two stereo channels which would cause problems cutting the lacquer. For the next albums I chose to go to a low budget studio In Amsterdam, taking with me the 8 track recorder and tapes, to have the music mixed better (equipment) and mastered properly. Each time 8 hours of studio time.
Abel There are all original compositions on your albums. What makes for a good song in your opinion?
I wish I knew. I guess commercially and thinking of Steven Spielberg: anything that can be understood by a twelve-year-old.
Phil: Your music has quite a unique sound and feel, like it was created in a bubble almost. Would you agree and why do you think this is?
Of course this is a hint to the use of drugs. I must admit that I have been stoned every day since March 1973. Up to 1992 mainly hash, from then on I grew my own grass. Apart from using LSD in the beginning of the seventies I have never used anything else than hash and grass, with the exception of one snort of coke (1974) which I did not like at all. I have seen a lot of casualties and even deaths by overdose, looking back it is a wonder that I managed to keep clear of all that rubbish.
And I'm not a drinker either. Hash and weed are awareness enhancing products. Most other drugs are downers or artificial uppers (what goes up must come down) and alcohol kills a lot of brain cells. When people get drunk they misbehave, act foolish to say the least, some even become aggressive. I can't stand drunken people.
Awareness is what human kind needs but reality is different, contrary.  The latest Dutch "cabinet" (our government) contains at least three ministers that are clearly alcoholic (big red noses), three others have speech impediments that suggest pre-or post-birth brain damage. That's our government: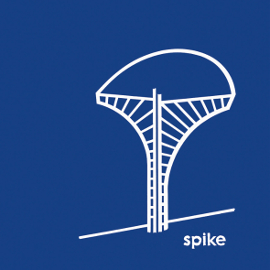 alcoholics and degenerates. But this "bubble" is, as I have learned, the ability to concentrate, to focus. Playing an instrument is an activity that has been proven to be good for the brain, in particular the connection of the two hemispheres. People that actively play an instrument live longer. If you don't use it (the brain) you lose it.
And hash and weed helps, I can be busy for hours and hours, losing all track of time, without being distracted, no pauses. That started with practicing which for me is just playing guitar, something I like to do. I can get lost in there, in the positive sense. Looking back starting to play guitar also had a positive effect on school performance, sports, and my development in general. The brain is like a muscle, if you train it, it grows. On the other hand I found that when playing live , practicing or performing, playing with others, it's better not to be too stoned, not to be "lost in my own world", a couple of beers work better.
And finding music by chance, growing little by little, it has been my sanctuary, an escape from the "mean old world". The language of music is universal, understood by every one, crosses all linguistic and cultural borders, it brings people together, the Art of arts. For me learning to live in this world is learning to live with the insanity of this world. I consider myself lucky to have found an escape, an escape that can last me a lifetime.
Phil: Did you have any influences when you recorded this stuff?
Of course it is difficult to "know" what influenced my music that is for the largest part a subconscious process. 'Inspired by' ,which borders on 'copied,' is an other way of putting it. Only once I was inspired by a piece of music, an ad on TV for Sunsilk shampoo; a short clip, beach, sea, long hair blowing in the wind. The music was sort of a romantic classical piece, mainly strings; the spacey, slow motion-like atmosphere captured me. I did not copy the notes or anything; it was that atmosphere I tried to recapture. It's not on the records but on one of the CDs and called "Sunsilk". I'm a romantic…., a dreamer …
At home, as a child, my mother always had the BBC on so I heard lots of music from a very young age onward. She also had jazz records. She was into pianists like Oscar Peterson and Errol Garner, and saxophone players like Paul Desmond, Stan Getz. Also Henri Mancini, Dave Brubeck, Quincy Jones, and Nat King Cole.
Early influence as a beginning guitar player came from the Brit-pop. I listened to the Beatles (Revolver), liked them a lot. Stones too but much later (Sticky Fingers). Small Faces, The Who. I remember during the stay in England a girl gave me the single "Anyway Anywhere Anyhow" by The Who (that the present might have been a hint never occurred to me). I was captured not so much by the song itself but by the piece at the end where Pete Townsend goes wild on his guitar producing the weirdest sounds I'd never heard before.
Ten Tears After's Cricklewood Green was the first LP I was able to play along with "Love Like a Man", "We Are Going to Change the World". Also played along with Cream, Eric Clapton has certainly had an influence on my development as a guitar player.
After coming into contact with the Brit-pop mid sixties, the next milestone was Woodstock 1969. The film reached Holland a year later when I was 17. It was not shown in the town near my village, I remember vividly going to The Hague on my moped. I'd never been that far from home on my moped before. And I went alone which was a first too: nobody around me was interested. From the first minutes on I was completely mesmerized.
I remember Richie Haven with his peculiar tuning and technique, Ten Years After : "Going Home" blew me away. Santana was great, never seen anything like it before,  the 17 year old drummer was 10 times better than anything I'd ever seen in Holland. The Who were more familiar, they made a bit of a mess of it, later I heard they had LSD slipped into their drinks, unknowingly – and they'd never used  it before; oops. And Jimi Hendrix of course, in particular the last song he played, I think it is called "Villa Nova". A beautiful instrumental blues with (again) that spacey atmosphere. The audience was mesmerised, had gone into a dream-like state; when the song ended they slowly woke up and started applauding louder and louder. The realisation of what Hendrix had done to his audience, making them go into an altered, dream-like state of mind gave me goose-bumps and a shivering up the spine.
And of course the anti-Vietnam war movement … The song "Eve of destruction" by Barry McGuire had already made an impact, in particular the sentence "old enough to kill but not for voting", a reference to the fact under-age kids were sent to Vietnam. A crime against humanity sending teenagers to war. Human sacrifice in the 20th century.
In the seventies I bought records by Humble Pie, the James Gang (Joe Walsh), ZZ Top, Grand Funk Railroad, but also Pink Floyd, JJ Cale, Led Zeppelin, Johnny Winter, Crosby Stills Nash (Hollies) and Young, Neil Young himself.
But I also liked, for example, Bread (David Gates) and even The Carpenters, (their best songs were written by Burt Bacharach), I had a crush on Karen Carpenter whom I still consider one of the best female vocalists I've ever heard. Later I heard she sang at very low volume, astounding. Stuff I did not like at all was Soft Machine, King Crimson; Caravan that  typifies the "white man's" approach to music: intellectual, which is the wrong way to go about it.
My girlfriend liked The Doors (in those days several people told me I looked somewhat like Jim Morrison, not my intention, I didn't even like them). She liked Lou Reed and the Velvet Underground, awful, although I do like Lou Reed's  LP  "Rock and Roll Animal": with a good band, good musicians. She liked  Sparks (…) Marc Bolan, but she also had  early seventies Stones, with Mick Taylor, which I regard to be their best period, and  Deep Purple which were more to my liking.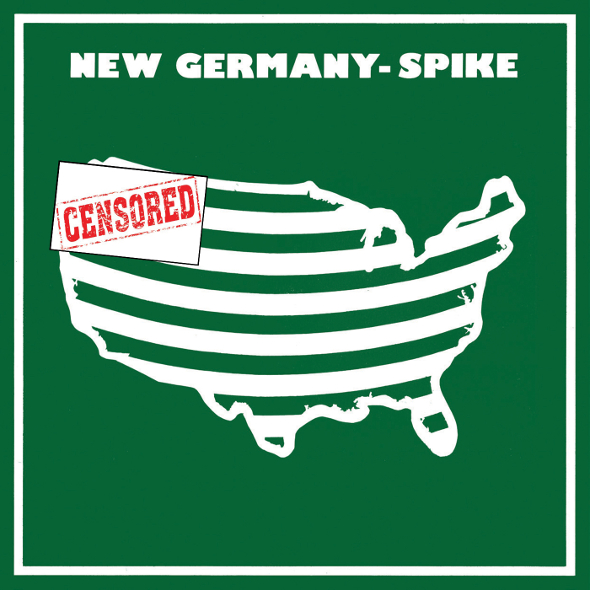 Phil: Can you tell a bit about the logo/album covers?
Well, when the first sleeve was in the making I decided I had to have a logo, trademark. And again it was all intuitive. The first sketch was "automatic", without a plan (I used to do that often at Grammar school), just an abstract form, a shape, without an idea what is actually represents. Then "waking up" and seeing the shape looked like a nail, a spike. Some people associate it with a mushroom, others with the smoke "plume" of an atom-bomb explosion, which is all fine with me. After the first few sketches I fine-tuned it, focusing on making it asymmetric.
The back of the sleeve (Low Profile) is copied from a drawing my girlfriend made at my request: "en profile" en front of a lamp, sheet of paper pinned on the wall, the girlfriend drawing the projected shadow of the profile of my face onto the paper. For the next album again the logo had to be on it, it being the second there are two "spikes" on the sleeve and so forth.
Phil: When I was round at your house you played me a few of your favourite tracks, could you list a few for us, preferably some of the more under the radar stuff?
I remember the following:
"Souvenir of China", from the live double album of Jean Michel Jarre (France). I saw a documentary on it: the logistic problems like having to make their own "earth" connection for the sound system by driving a copper pole into the ground outside the venue, the shots of the spectators whom obviously were watching (lasers) and listening to something not from their world, like "an encounter of the third kind".
He used samples in his live performance (a new technique in those days) samples from everyday life in China: scenes/sounds from crowded train stations, people talking, table tennis, which the audience was very surprised to hear and was greeted with enthusiasm. The documentary showed where and how the samples had been made and of course parts of the concert itself.
It made a deep impression on me; not so much the music itself but the impact it had on the audience, as if I was one of them. Maybe similar to the impact the filmWoodstockhad on me. Some time later I came across the live double album in a second-hand shop.
The track "Souvenir of China" stands out on the album, it has a nice chord sequence and (again) that spacey, dream-like atmosphere, in this case somewhat melancholic, sad too.
"Desmond Blue", title song of a 1962 album by Paul Desmond (my mothers record). I think it is the best piece of music I have ever heard, I guess I was 9 or 10 years old when I first heard it, my mother played the record often. It is a slow(ish) blues. Paul Desmond's phrasing and technique has been copied by many, he is regarded one of the best. My ma bragged about the fact that a well-known Dutch saxophone player (Piet Noordijk, he died recently) borrowed the record to study Paul Desmond, the record not being available inHolland. My father was a test pilot for Fokker from 1957 onward; he went all over the world including the Fairchild Company in The States that built Fokker airplanes in license. So he might have brought with him the American jazz records. Never knew if he was into music, he was seldom home and divorced my ma when I was eleven.
The LP Naturally by JJ. Cale. Story: there was this guy in the clique whose thing it was to introduce new music. The kick, his "ego-booster" was coming up with music no-one had heard before. Heard a lot of stuff, never anything interesting. Until the day he played JJ Cale. I was captured by the laid back atmosphere. Even went to a concert when JJ Cale came toHolland, 1975 I think it was. It was a disappointment. The PA was lousy, the playing uninspired, the special atmosphere of "playing with friends on the porch in the afternoon sun" they could not reproduce.
"Mean Old World" by Eric Clapton and Duane Allan.
Still living at home with my mother so to speak I heard it on the radio. Ordered the record through the local record shop, which took some weeks as it came all the way fromGermany. The story on the song; Duane Allan (Allan Brothers Band) and Eric Clapton met in a dressing room on tour in the States and played some guitar together. Clapton was astounded that Allan played his licks and knew what Eric had played in which song. Later they joined forces in a band Derek and the Dominos (Layla). There is another song on the album I liked "Loan me a dime" by Boz Scaggs, a 13 minute slow blues with lots of lead guitar by Duane Allman. He was not a "fast" player but his phrasing was melodic and accurate in the chord sequence, rather like Clapton plays but better.
Phil: What are your favourite tracks from the LPs, are you happy with what's being rereleased?
The first song that comes to mind is "Goodnight". I think it is the best song I ever made. Pity the production is so poor. The vocals were done "without thinking", letting the subconscious do the work.  It is a lullaby really; putting my imaginary small child to bed. Contemplating, imagining, going into the head of the child, the day that has passed, seen many faces, been many places, the very young child with a relatively empty mind, taking in all the new wonders of the world.  Also the 12 string guitar part. That was not easy and there are some glitches in it too. The tuning of the guitar is different, the B string lowered to A, my own discovery, creating a spacey suspended cord that mirrors the twilight zone between awareness and dreams, the stage the child will go through when it is put to bed.
Phil: What do you make of the remixes so far? 
I was a little surprised hearing the remix of "Magic Table", the vocals out of sync sounded a bit odd to me. "New Germany" sounds powerful, very well done, I like it and that does not happen often.
But what I think is not important, I've given it all into the hands of Phil, I (have to) trust his judgement.
Abel: Can you tell us the story of your music resurfacing from your point of view? 
Through Abel Nagengast I got in contact with Phil South, founder of a New York-based record label, whom was interested in the music I had made 30 years ago. That was a real surprise because the material is certainly not mainstream, commercial or well known. Production is poor; it was all recorded at home on simple gear.  How Abel managed to track me down shortly before is still a mystery to me. Phil wanted to put out my music on old-fashioned vinyl 12 inch records, for that of course he needed the original tapes, the master tapes. As will be self-evident, the original master tapes are not something a musician will part with easily. I was very hesitant.
Because Phil was going to do a gig in Paris it seemed a good idea for him to come visit me, to meet in person. Meeting him and talking about his ideas I would get an impression of the man and decide if I was going to let him leave with my precious tapes. When the day and the time arrived I was nervous of course, a healthy anxiousness. When Phil arrived and I opened the door I saw a man that was as least as nervous as I was. Those first impressions are very precious. The first few seconds are a surreal moment with elements of "scanning" bordering on clairvoyance and they can have a profound impact on the relation beyond that first moment. We all experience that although "rationalism" tries to teach us to suppress it.
Within two seconds Phil was on to the fact that it is "shoes off" in my house (the reason being there is dog shit everywhere in our so called clean country) He proceeded to take off his shoes immediately. That made a good impression on me; I was surprised he caught on so quickly although it went through my mind that Abel might have told him. And then I saw Phil had a hole in his sock. That instantly evaporated all the hesitations I had. I can't "rationalise" that, I can't explain, there is no "chain of thought", that is the way it happened, within 5 seconds or so. And as soon as I could I soothed Phil's anxiety by telling him I'd already made up my mind: he could have the tapes.
We had an animated chat, drank tea, had a smoke, listened to music, all was well. The next day Phil returned in the company of Abel and again everything was ok. Not once did I get a bad vibe, no "up-tightness". Phil left with the master tapes and later I sent him the original 8 channel half inch tapes so he would be able to do a better job re-mixing and re-mastering.
Strange, funny?  It's intuition, a feeling; I am prepared to go with it.