Raudive to release second album on Macro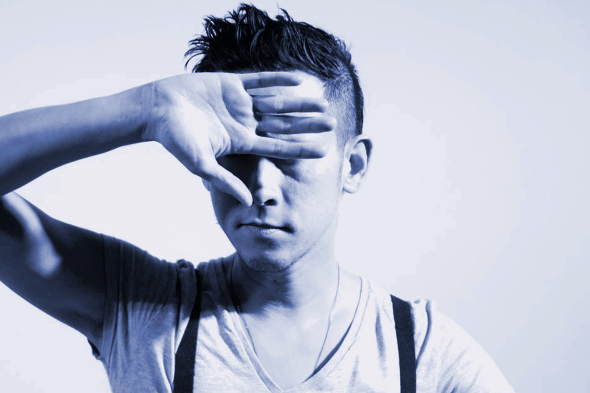 A System Of Objects long player from Oliver Ho's EBM flecked techno alias due in November.
London based producer Oliver Ho has a long established discography with UK techno, having debuted on James Ruskin's Blueprint in the late 1990s and released music under a score of aliases. It's as Raudive that Ho has focused his creative energies of late, building up a strong portfolio of releases since the project first surfaced on iconic Frankfurt hub Klang some seven years ago, gracing a diverse range of labels from Poker Flat and Drumcode to History Clock and Running Back.
Last year saw Ho concentrate on The Eyes In The Heat, a dirgy live act consisting of himself, vocalist Zizi Kanaan and drummer Jerome Tcherneyan that's been bubbling away since 2009. Teaming up with Ivan Smagghe's Kill The DJ label, The Eyes In The Heat released a worthy debut LP Program ME late last year, and since then Ho's returned to focus on solo production work as Raudive with four 12″s under the name already released in 2013. Entitled A System Of Objects, the forthcoming album extends the strong working relationship Ho has with the Berlin based label Macro overseen by Stefan Goldmann and Finn Johannsen. It was with Macro that Ho released his debut Raudive LP Chamber Music back in 2010 and he's released several 12″s through the label in recent years.
A press release seems to imply the fourteen track album will see Ho explore contemporary society's dependence on technology as he "maps an obliquely constructed world in which you lose all certainty of what is nature and what is design". The cover art is adapted from a still taken from the Maskencollagen series of photography by celebrated artist Jens Ullrich and the CD edition of the album features a booklet containing 20 further Maskencollagen  prints by him.
Macro will release A System Of Objects by Raudive on November 11.
Tracklisting:
1. Feral
2. Slowing Time
3. African Wig
4. Ruins
5. Visitor
6. Dusk
7. Furniture
8. Carcass
9. Blood And Hair
10. Missing In Action
11. Floor
12. Small Changes
13. Fragments
14. Summoning