Perc starts Submit imprint with Einstürzende Neubauten reworks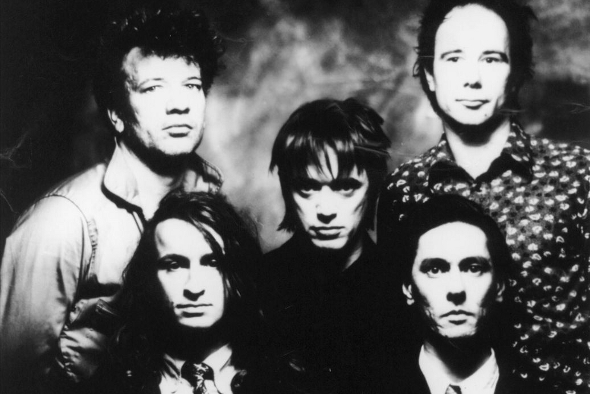 The German industrial legends and Perc will supply the first release on the experimental-focused Perc Trax sub-label.
Whispers of a second Perc Trax sub-label focusing on noise and experimental music have been circulating since April, when the dancefloor-focused Perc Trax Ltd was announced with remixes of Matt Whitehead's "A is for Acid". Today the full details of the new sub-label's first release have been announced; going under the name Submit, its mission statement reads thus: "Analogue, digital, laptop, modular, field recordings, circuit-bent, vocal, every sound source is welcome. No format, recording technology, musician, producer or band is outside of the label's horizon."
Label head Perc has pulled something rather special out of the bag for the label's maiden release, which features three reinterpretations by the producer of German industrial legends Einstürzende Neubauten, whose 30 year career has made them one of industrial music's most notable names alongside Throbbing Gristle and Cabaret Voltaire. The release will take the form of a four track EP featuring reworks of tracks from the group's 1981 album Kollaps, a long player that Perc has mentioned as being particularly influential on his hard-edged sound.
For the project, Perc was given access to dub mixes and outtakes from the album with which to create his own versions, creating four tracks that supposedly "add a contemporary touch which is respectful whilst showcasing this classic material in a new light", bridging the gap between the current predilection for hard techno and true industrial sounds. Beyond Submit's first release which you can stream clips of below, the label promises a various artists compilation and 12-inch sampler which feature US and UK artists supposedly "at the cutting edge of rough, DIY, electronic music."
Submit will release SUBMIT001 by Einstürzende Neubauten and Perc on September 30.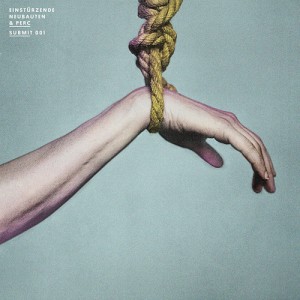 Tracklisting:
1. Sado Masodub
2. Rivieradub
3. Liebesdub
4. Lunebest