Om Unit to release debut album on Civil Music
Threads will be the producer's first album since forming the alias in 2010.
Jim Coles first appeared under the 2tall alias in 2003, under which he produced hip-hop of various shades for a number of years and was a highly feted scratch DJ. In 2010 he opted to restart his career under the Om Unit name, focusing on a production style that drew primarily from drum & bass, albeit with a tempo hopping twist that ensured his productions stood out among the increasing amount of unimaginative productions within the genre. His unique approach has seen him release on labels like Exit, Autonomic, Civil Music, Metalheadz and his own Cosmic Bridge imprint while the Dream Continuum collaboration with Machinedrum on Planet Mu and his Philip D. Kick alias have seen him throw jungle and footwork into the mix.
Although Coles released several albums as 2tall in the early stages of his career, his debut album as Om Unit is to be released on Civil next month. Entitled Threads, the album supposedly sees Coles pull together the various stands of his career across 15 tracks, with elements of hip hop, dubstep, jungle and even house, making an appearance. The album will also feature a number of vocal contributions with Jinadu, Gone The Hero, veteran London poet and producer Charlie Dark and Young Echo member Jabu all putting in an appearance.
Civil Music will release Threads on 2LP, CD and digital formats on October 28.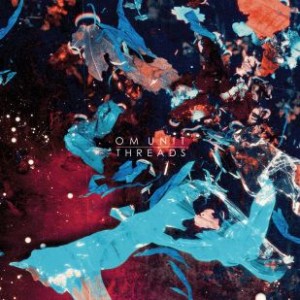 Tracklisting:
1. Folding Shadows
2. The Silence (feat. Jinadu)
3. Healing Rain
4. Jus Sayin' (feat. Gone The Hero)
5. Drift Interlude
6. Reverse Logic
7. Corridor 2013
8. Nagual
9. Patients (feat. MC Jabu)
10. Deep Sea Pyramid
11. Wall of Light
12. Jaguar
13. Wicker and Pearl
14. Governer's Bay
15. The Road (feat. Charlie Dark)