Egyptrixx returns with A/B til Infinity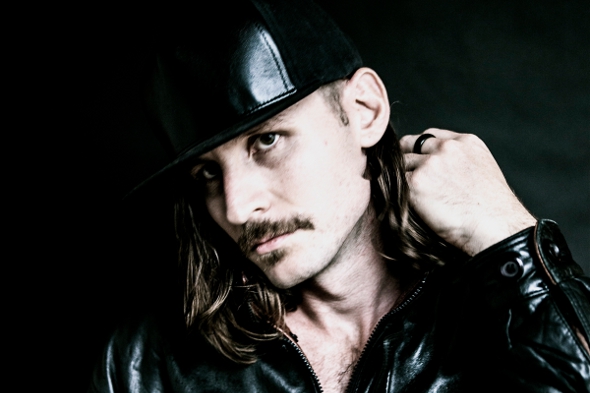 The Canadian producer will release his second LP on Night Slugs in November.
One of the lesser-spotted members of the Night Slugs crew, David Psutka aka Egyptrixx is nevertheless one of the label's longest-standing members, providing its second EP with The Only Way Up and its first LP with Bible Eyes. Even in the label's early days, Psutka's blend of UK funky and techno took a dark, at times gothic approach that stood aside from the brighter tones of the rest of the Night Slugs crew, something he most recently took to more avant-garde extremes on the Old Black 10″ released on the Less Music label.
Night Slugs have just confirmed the first details of Egyptrixx's second album for the label, entitled A/B til Infinity, and set for release in November. Although details on the LP are scarce at this point (the artwork is also a closely guarded secret), a new track called "Water" surfaced online last month, showcasing a more four to floor approach from the producer, albeit with his trademark atmospherics intact.
Another track from the album, "Adult" – which can only be described as having the industrial heft of Emptyset with the glossy texture of TNGHT – features at the end of the latest entry in the Night Slugs mix series which comes from Egyptrixx himself. Available to download below, the mix is described by the label as "a self-defined scrapbook of ideas towards his 2nd LP," and if the tracklisting – which includes the likes of Wolf Eyes, Planetary Assault Systems, Blackest Ever Black's Moin and Ostgut Ton duo Barker & Baumecker – is anything to go by, A/B til Infinity looks to take a very dark approach.
Night Slugs will release A/B til Infinity in November.
Tracklisting:
1. Ax//s (intro)
2. A/B til Infinity
3. Alta Civilization
4. Bad Boy (reduced)
5. Adult
6. Disorbital
7. Water
8. My Life is Vivid, My Eyes are Open
9. A.C.R.R.