Dopplereffekt resurface on Leisure System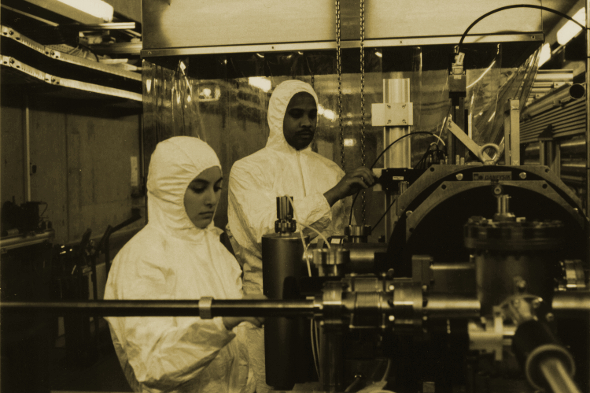 Six year production hiatus ends with full details of forthcoming Tetrahymena EP for Berlin label Leisure System. 
Established by Drexciya's Gerald Donald in the mid '90s, Dopplereffekt remain one of techno's most enigmatic propositions with their brand of cold, stark electro complemented by a bold, Cold War-indebted aesthetic and a general disregard for performing live or giving interviews. The last full release from Dopplereffekt came back in 2007 with the Calabi Yau Space album for the Rephlex label, though last year saw some unreleased material appear on a box set celebrating Madrid's Festival Electrónica En Abril. There have been online whispers regarding Dopplereffekt's return for a few months now, during which time Donald has been active in developing the NRSB-11 project with DJ Stingray, releasing the politically loaded Commodified album on Belgian label WeME earlier this month.
Full details have now emerged, with Dopplereffekt supposedly "emerging from a grave of jagged detritus and technotrash" for three tracks of prime, rippling electro on Leisure System. It's undoubtedly the most high profile release yet from the Berlin label that grew out of the party of the same name, and maintains the diverse approach taken over previous transmissions from JETS, Tim Exile and Visionist. The notion that Donald and his mysterious female cohort have been coaxed out of hiding by Leisure System is enhanced by the fact that Dopplereffekt have two rare live appearances planned in Amsterdam and London at the end of the month to celebrate the launch of the Tetrahymena EP.
Leisure System will release the Tetrahymena EP by Dopplereffekt on September 30.
Tracklisting:
1. Tetrahymena
2. Gene Silencing
3. Zygote