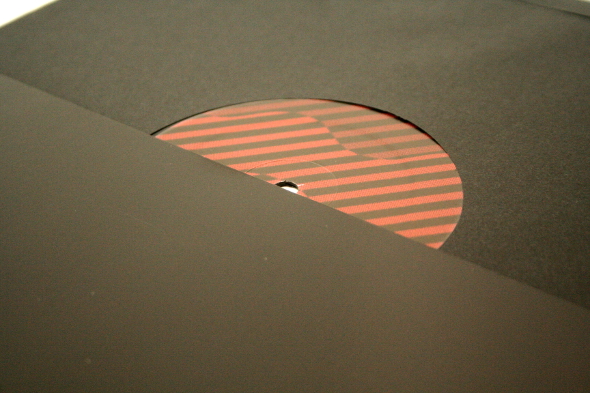 For those who still remember the tribal echoes of dance music of old, it's hard to escape the novelty held within observing producers from particular electronic music disciplines shifting focus to other styles. In the past couple of years that focus has been on dubstep and drum & bass artists migrating to house and techno – we don't need to list all the names here – but equally the idea of Paul Woolford turning out jungle-inflected rave crushers would have been highly bizarre to a 20:20 Vision fan circa 2006.
In the case of Darren White, best known as ex-Bad Company champ D-Bridge, the emergence of his Velvit alias seems to run along similar lines to Marcus Intalex's Trevino project both in its sonic make-up and where it came from, but to be fair to White he already has a strong form in diversity through the curating of his Exit imprint and his own searching, atmospheric approaches to drum & bass. That said, there is no denying on this third Velvit release that his approach sits very comfortably alongside the work of Boddika, Joy O and that ilk of contemporary 4/4 producers.
It's certainly a new path that these producers are treading, bringing a different slant to the idea of 'tech house' where the crisp functionality of the rhythm is offset by industrial sound choices and a predilection for tense atmospheric embellishments. It grooves with the reliability of house music, but it favours the murky waters of UK techno as its palette, which makes sense when these are producers au fait with the moody glances of D&B.
In the case of the two Velvit offerings on this release for Electric Minds, all the worth in this school of thought is channeled impeccably by White. "Nudge" comes thudding into life with a snare shot that pummels and a kick that floors, but it's not all brawn without brains. The delicate undulating chord that comes in underneath points to the more tender moments in the D-Bridge back catalogue, all heartfelt melancholia in the midst of the tough elements. Meanwhile the crafty snatches of voice accentuate the groove admirably, not to mention the plethora of other sound design elements that flit around in the mix to make for an engaging and downright hooky end result.
"The Act" is a more feisty variation on a similar sound aesthetic, notably letting a measured bass growl underpin the stiff drums in something of a nod to White's heritage. Meanwhile a sassy chord stab provides the main sense of movement in the track, shimmering in the offbeat to the bass growl to create a nagging funk crafted with an innate sense of what will work on the dancefloor.
The sci-fi leanings in White's work come through neatly on this EP, except where he has formerly painted a more romantic, wistful vision of the future, "Nudge" and "The Act" both come laden with dystopian malaise of the most seductive kind. That the tracks fit neatly into the thread of 4/4 being cultivated by his aforementioned peers is no bad thing, adding weight to an emergent sound that forges its own way rather than leaning on anything already done.
Oli Warwick
Tracklisting:
A. Nudge
B. The Act