Emptyset announce Recur for Raster-Noton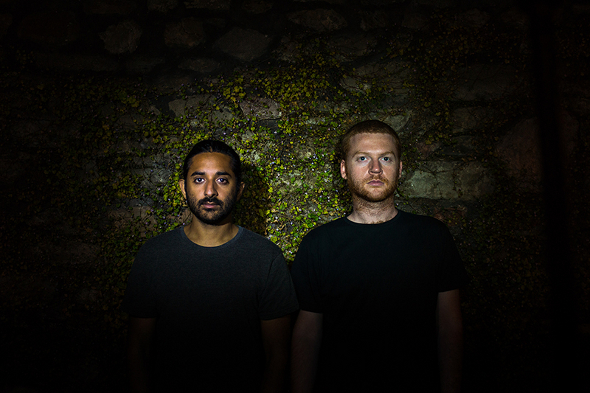 The experimental duo will release their third album on the German label next month.
As Emptyset, Paul Purgas and James Ginzburg have explored the more experimental fringes of techno, noise and bass since 2007, slowly developing a sound that has become increasingly aligned with a minimal yet searing industrial aesthetic. Although their output has been primarily associated with the more extreme edges of the Bristol scene, with numerous releases on the Subtext label, last year saw them join the Raster-Noton camp for the Collapsed EP, a logical development given their precise take on sound.
As Resident Advisor report, the release of their third album will see them forge closer ties with the German label for their third studio album, which looks to continue the duo's longstanding interest in what they have previously described as "the essence of the relationship between time, structure and sound." Entitled Recur, the album supposedly examines "how notions of time interact with both experience and form, and the resulting modes through which this affects sound through compression and rarefaction and the forcing of signal thresholds to their critical point."
Raster-Noton will release Recur on CD, LP and digital formats on October 28.
Tracklisting:
1. Origin
2. Fragment
3. Disperse
4. Order
5. Absence
6. Lens
7. Instant
8. Recur
9. Limit