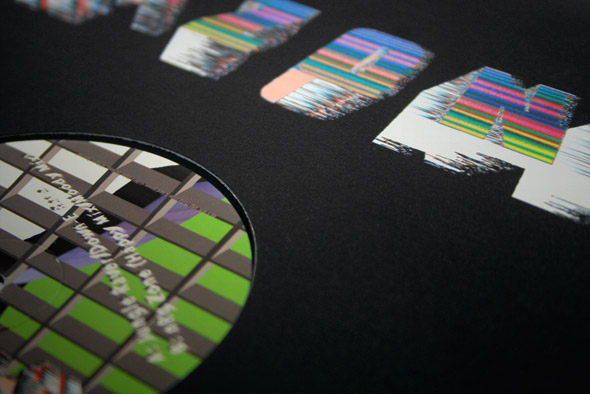 As dance music reaches middle age, it seems to be acutely aware of its heritage. Of course, recycling, repackaging and reformatting old sounds and styles is nothing new – in many ways, the history of dance music has been the quest to create new and exciting forms out of existing sounds and styles – but in recent years the process seems to have sped up. Anyone with a keen interest in house music will have an opinion on the seemingly never-ending trend for making records that sound like they were produced somewhere between 1986 and 1992. Influences vary; some have mined the back catalogue of Mood II Swing, early Tenaglia and Sound Factory-era Junior Vasquez, others vintage Nu Groove, Larry Heard and Chicago jack-tracks. There's no denying that misty-eyed nostalgia for times gone by – or, in the case of younger producers, excitement at something they missed out on first time round – is dominating the scene. And this is just house; the pursuit of something fresh, based on cherry-picking elements from 20 or 30 year-old records, is almost overwhelming underground dance music.
This is perhaps unsurprising. Dance music is in an odd place right now, with the scene's commercial and underground wings further apart than they've been in nearly 20 years. On one hand, dance music is a global form of entertainment; pop music, produced and played by "EDM" stars who earn tens of millions of dollars a year (see Forbes' recent 'DJ rich list' for proof). At the other extreme, there are those who see underground dance music – illicit parties, obscure, hand-stamped records and all – as a viable form of counter-culture, just as it was in the early, intoxicating days of disco, acid house, techno or rave.
The R-Zone label, launched earlier this year by the Crème Organization-affiliated DJ collective Global Darkness, is in many ways the epitome of this latter viewpoint. Steadfastly militant in their approach, and particularly to the ideal of anonymity (their releases largely come from well known producers such as JD Twitch, Tuff City Kids and Willie Burns, though they refuse to confirm or deny this publically), their musical output thus far has evoked the spirit and sounds of early European dance music, be it British hardcore, early German techno, psychedelic house of Belgian breakbeat rave.
But R-Zone is about much more than music inspired by less fashionable '80s and '90s styles; it's an attempt to evoke the spirit of times past, when dance music wasn't the all-consuming commercial enterprise it is now. As they point out themselves, it's about stumbling into weird warehouse parties at five in the morning having lost your mates, squat parties full of shirtless ravers, and the long-lost thrill of feeling that you're part of something genuinely new and fresh. It's the search, 20 years on, for the collective experience that was such a huge part of dance music's appeal in its early years. There is something particularly evocative about R-Zone 05, the latest instalment in the label's no-nonsense series of 12" releases. This time round, the inspiration is clearly a mixture of early British house, breakbeat hardcore, Meat Beat Manifesto, proto-jungle (should such a genre exist), Brown Album-era Orbital and 808 State. It's a recipe for misty-eyed nostalgia, alright, but also one that guarantees strong flavours and a satisfying after-taste.
Take "Jungle Raver", for example. Based around a slack but bombastic breakbeat rhythm – admittedly at a house/techno tempo – a bassline seemingly inspired by early R&S releases, a big piano line and some classic old skool samples (including, amusingly, the tropical bird sound that appeared on hundreds of early house, techno and rave records), it resonates far more than such straight-up nostalgia really should. The same could be said of "Down E-Rave", which sounds like a deep house lover's take on breakbeat hardcore (and when we say deep house, we mean early American deep house). For those of a certain age, it will re-ignite long-hidden memories of nights spent hugging strangers and dancing till dawn. These are now clichés, of course, but it really was like that – if you were one of the lucky ones.
The EP's true highlight, though, is the "Moody Mix" of "NRG Zone". While the boisterous "Happy Mix" of the same track is enjoyable – and, arguably, more of a rush-inducing dancefloor hit – it lacks a little depth and subtlety. The "Moody Mix" has that in spades, overdubbing a classic rave break with twinkling melodies, drawn-out chords and the sort of pads that once marked out 808 State as true masters of electronic dance music (in their early days, at least). It's a roughneck "Pacific 707" for the recycling generation. It may not have a similar, long-lasting impact, but it will certainly soundtrack a few "moments" before the year is out.
Matt Anniss
Tracklisting:
A1. Jungle Raver
A2. Down-E Rave
B1. nRg Zone (Happy Mix)
B.2 nRg Zone (Moody Mix)