James Leyland Kirby returns as The Stranger on Modern Love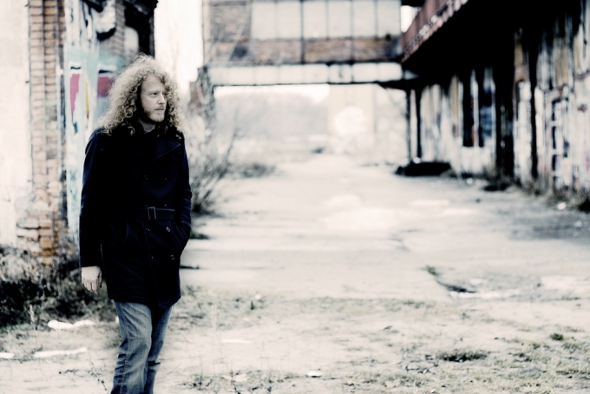 The producer's lesser-know project comes out of a five year hiatus for his first album on Modern Love.
Best known for his work as half of V/Vm and as The Caretaker, James Leyland Kirby has has released a bewildering array of releases over the past fifteen years, covering unsettling ambient, bizarre deconstructions of pop and rhythmic noise. The Stranger is one of his lesser used aliases; with only two albums to its name, it adopts a considerably more stark and meditative musical stance combining unsettling sonic textures and brushed rhythms, as demonstrated on 2008's Bleaklow LP.
Kirby will return as The Stranger next month with his first release for the Modern Love imprint. Given recent releases on the label from Demdike Stare and Andy Stott, Modern Love is the ideal label to showcase Kirby's bleak musical vision, and the title Watching Dead Empires In Decay suggests another equally as dark listening experience, something further hinted at in the label's accompanying press release.
"It's complex, singular, enigmatic, percussive, dark, and you just can't work out how it was constructed," the label writes. "Gone are the sampled 78's of The Caretaker, but it also doesnt exactly sound electronic – you just can't quite fathom how any of it was put together: Field Recordings? Found Sounds? Sheets of metal scraped and hammered? Drum machines re-wired? It's stark and unsettling, haunted, even troubling – but often just beautiful."
Modern Love will release Watching Dead Empires In Decay on LP, CD and digital formats on October 28.
Tracklisting:
1. We Are Enemies But Not Here
2. So Pale It Shone In The Night
3. Spiral Of Decline
4. We Scarcely See Sunlight
5. Providence or Fate
6. Where Are Our Monsters Now, Where Are Our Friends?
7. Grey Day Drift
8. Ill Fares The Land
9. About To Enter A Strange New Period