Arc Light Editions launches with Arthur Russell reissue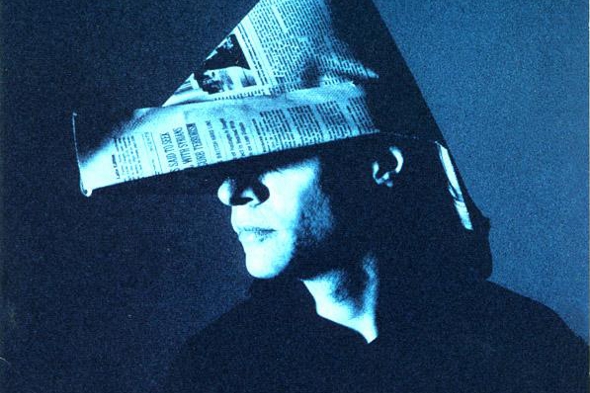 The vinyl-only reissue label will kick off with the musician's posthumous album Another Thought.
Originally released in 1994, two years after Russell's death, Another Thought provided a posthumous collection of the New York artist's material recorded between 1982 and 1990. Taken from over 800 tape reels by Mikel Rouse, and produced by Don Christensen, the album contains tracks in various stages of completion, though Arc Light Editions describe it as "perhaps the most sonically coherent album ever released of Russell's material."
Although there have been no shortage of Arthur Russell reissues over the years, Another Thought has only ever been issued on CD format, making the album a prime candidate to inaugurate the new Arc Light Music label. The label will be curated by The Wire's Jennifer Lucy Allan, and run in collaboration with Bristol's Multiverse Music, the collective also responsible for operating Pinch's Tectonic and Subtext labels among others, with a remit simply to press "important albums to vinyl".
The label states: "We do not claim to be crate diggers, nor are we interested in expensive deluxe reissues. We hope to make available on vinyl some releases which have been out of print for too long, are extortionately priced second hand, or which have never been graced with a vinyl release." The record will be released on double LP only, in kraftliner sleeves printed in white litho, with art paper inners; the new artwork, which takes inspiration from the original's image of Russell in a newspaper hat, will be designed by Allan herself.  For more information, visit the Arc Light Editions website.
Arc Light Editions will release Another Thought on double LP on October 14.
Tracklist:
A1. Another Thought
A2. A Little Lost
A3. Home Away From Home
A4. Lucky Cloud
B1. This Is How We Walk On The Moon
B2. Hollow Tree
B3. See Through Love
C1. Keeping Up
C2. In The Light Of The Miracle
C3. Lucky Cloud (Return)
C4. Just A Blip
D1. Me For Real
D2. Losing My Taste For The Night Life
D3. My Tiger, My Timing
D4. A Sudden Chill