Separate Mind – Terrence Dixon: The Motor City Enigma
For his latest Separate Mind column, Richard Brophy traces out the path and music that make Terrence Dixon one of Detroit's last true enigmas.
In a city full of talented artists, a place synonymous with musical revolutions, Terrence Dixon remains an enigma. Like many of his peers, the Detroit producer is low-key and there is little known about him, but unlike other artists of his vintage – Juan Atkins, Mad Mike, Carl Craig and Drexciya – in the absence of hard facts, there are no urban myths or techno lore to accompany his mystical music. Scour the web and it's hard to find anything about Dixon, either factual or fictional; bar the obligatory Discogs and RA listings, there are only two short interviews, one to accompany a podcast he did for Little White Earbuds back in 2008 and a short explainer for XLR8R about the inspiration behind tracks from his stellar 2012 album, From the Far Future 2. To call the answers he supplied in both instances minimal would be to do that term a massive disservice. The responses add, albeit inadvertently, to the mystique surrounding an artist who has created some of Detroit's greatest techno music and whose approach to being in public is the antithesis of social media-fixated music makers.
Indeed, when Juno Plus invited Dixon to contribute to this piece, the only response we received was from one of his associates who simply explained that "he's not into interviews". In the absence of input from Dixon, this writer will attempt to trace his career to date. Terrence has been releasing music under his own name or as Population One for almost twenty years, moving from punishing techno and spaced out minimalism to deep house and sprawling jazz-fuelled affairs. Despite this diversity, his catalogue is relatively sparse, with just under 30 EPs to his credit during that period.
However, he has compensated with four albums that push techno music to the outer limits, steering it into unexplored places and in the process rubbishing the notion that underground electronic music doesn't transfer well to a longer format. At the same time, Dixon has also provided a unique interpretation of minimalism, a sound space that other Detroit producers inhabit but one which he has also stamped his mark on. The atmospheric, eerie undercurrents and the tapestry of pointillist beats that inhabit his arrangements are unique to Dixon's music. This he achieves through repetition but also by creating an extra layer, a gateway to dimension that few other artists explore. Even on early releases there is a sense that his work contains this sensibility.
To properly understand where Dixon is going to with his music, it is first necessary to appreciate where he has come from. The artist's hometown and associations to it loom large in his music, the life sketches behind it and the outlets that release his work. Rewind almost 20 years to 1994 and Utensil, a Detroit label set up by Claude Young, issue Dixon's first few records, both under his own name and
as Population One. Fittingly, his first release as Population One was the 1994 album, Unknown Black Shapes. In what has become a trait throughout his career, Dixon's titles describes the music's mood and direction or reflect his thoughts or experiences from his own life (e.g., "Dark City of Hope", "One Bedroom Apartment"). On this debut album, "Dense Inner Region" is a paranoid affair, framed by stomping claps and the bass menace of Suburban Knight, while "Free Falling Forever" replicates the sense of dread a nightmare about falling to earth creates with its ominous vocal, storming rhythm and raw acid licks.
The second Population One release, the Hippnotic Culture double pack, also on Utensil and released in 1995, features a more considered approach, but it continues the same practice of coupling titles with real life experiences. "Rush Hour", which provided the inspiration for the Amsterdam-based distributor and record store of the same name when it was established in 1997, buzzes and hums with the speed and metallic force contained in a Motor City freeway. By contrast, "Lost in Space" and "Cosmic Drill" are more abstract, laden with tones and sound effects that fold in upon themselves as they progress and 'Cosmic Drill' implodes in a series of squelches and glitches.
Dixon made his debut under his own name with a track, "Velocity" on the Collective EP for Utensil. In this instance, "Velocity" is brought to a climax as furious percussive bursts and militaristic riffing ramp up the intensity. Dixon's first full solo releases for the label follow in a similar vein with his Live in Detroit and Minimalism releases focusing on raw, primal dance floor techno. In particular, Minimalism captures the energy of an artist discovering the extent of his talents via monotone grooves infused with harsh percussive bursts, thundering claps and raw analogue riffs. Minimalism was one of Dixon's first records, but nearly twenty years on its appeal has endured, something that was confirmed by its re-release on Thema last year featuring remixes from Mike Huckaby, Silent Servant and DVS1 as well as more remixes this year on Sino from Ben Klock and Edwin Oosterwal.
He followed Minimalism with two EPs for Juan Atkins' Metroplex label (Dixon also helped produce the Skynet album for Atkins' Infiniti project), with Two Sides to Every Story and Earth 2976 further refining his sound. Merging deep synth lines with crisp, sleek dance floor rhythms, crashing snares and two-note basslines, both releases marked a more sophisticated sound than before from Dixon, albeit one that was distinguishable from the wave of next generation producers emerging at the time from Detroit. These releases provided an early blueprint for Dixon's take on dance floor techno, but they also resonated in a country where he and many of his peers call a second home: Germany. In 1998, German DJ/producer Andy Vaz launched his Background label with Dixon's Bionic Man.
While still geared for the dance floor, it contains a noticeable progression; the beats are stripped back, the rhythms more nuanced and subtle. On the brilliantly titled "Human Body Rejecting Bionic Limbs" (hopefully one title that's not autobiographical), he refines and distils the musical elements down to a series of repetitive ticks, while "The Last Bionic Run" is a hyperactive affair, with the beats galloping on top of one another as eerie synths cascade over a doubled up bass. It sounds like Robert Hood on a pure caffeine hit, all jittery and full of nervous energy. In contrast, Minimalism 2, released on Background in 2000, is more understated and less dance floor-focused, but is not short on complexity. "Track 4" and "Track 3" are stripped back and off beat, while '"Track 2" unfolds over subtle cadences, tone-shifting basslines and outer space blips. Only "Track 1" has a real dance floor focus, but it is dominated by eerie synth lines and a hypnotic layer of metallic percussive bristles.
Both of these releases provided a taster for the direction of Dixon's debut album under his own name, the masterful From the Far Future. Released on Tresor in 2000, it saw him consolidate his links with Germany – as Jeff Mills, Blake Baxter, Juan Atkins and Robert Hood had done before him. More importantly, it condensed the approaches from his first releases and refined the sound on the records directly preceding it. From the Far Future is by turns merciless and primal in its simplicity, graceful and complex, with arrangements unfolding in a freeform, expansive way that is alien to linear techno.
The album does have reference points; in mentality more than sound it shares a connection to the outer reaches that Robert Hood explored on Nighttime World 1 in 1995. Dixon's interpretation of jazz on From the Far Future is audible on the brush strokes and cymbals of "Running Time" and "One Bedroom Apartment", while he makes a nod to Detroit electro with the sparse 808s of "Bonus Beat (Remix)" and takes influence from the powerful sub-bass of Kevin Saunderson's productions on "Detroit Express". But it is important to note that these are still references wrapped up in Dixon's increasingly distinctive style. In the case of "Detroit Express", the predatory bass underpins filtered drum loops and crashing cymbals, the steady element in the middle of frenetic storm.
Meanwhile, "Reasons (Vocal Mix)" and the glorious closer, "Hard Times", resonate with low ends that are both ponderous and shimmering, with the bass notes layered on top of one another as Dixon lets loose with jagged waves of percussion and widescreen synths. It's not just Detroit that Dixon references; on "Early Space Pioneers" and "Shuffle All Circuits", he delivers two superlative pieces of mood music, textured layers of ambience shot through with pulsing bass licks low in the mix, which sit somewhere between the mood of Selected Ambient Works and Surfing the Sine Waves.
It's also worth remembering the context in which this album was released. The loop sound had pushed techno into a monotonous cul-de-sac and the only experimentation was taking place in house in the work of Isolee, Losoul and Farben. In short, From The Far Future sounded like nothing else around at the time. Thirteen years later and it is still fresh – maybe its title was accurate all along because the sound Dixon pioneered is more relevant than ever. The organic, shuffling drums and offbeats on "Untitled" and "One Bedroom Apartment" could be the source material for Martyn or Cosmin TRG beat-making, while the wild, freeform rhythms of "Reasons" sound like an early blueprint for Pearson Sound or Addison Grove.
Following its release, Dixon dropped off the radar (his last Population One release had been in 1997). As he doesn't generally do interviews, and on the rare occasions that he does them doesn't mention his personal life or his own cirumstances, no one knows what he was doing for five years, so it is pointless to speculate. All we do know is that in 2005, he returned with the third instalment of Minimalism for Andy Vaz's Background label. This record sees Dixon remain focused on the dance floor, albeit in typically unpredictable form. Released at a time when European minimal house had become hugely popular, it is interesting to compare Dixon's approach to those making a style of music that took some direction from Detroit (albeit filtered through European producers like Villalobos). Wiry rhythms and repetitive riffs are pitted against skippy percussion on "Lost" and the understated "Building Blocks" continues his journey into the abstract with the claps and beats squashed into a dense mould. "Grey Area" revisits the expansive sound he explored on Far Future, but the general tendency on this release is an abstract one, as the dark riffs and multi-layered percussion of "War is Loud" and the reverbed squiggles and whirrs of "Math Test" demonstrate.
"From The Far Future sounded like nothing else around at the time. 13 years later and it is still  fresh – maybe its title was accurate all along because the sound Dixon pioneered is more relevant than ever."
Indeed, Minimalism 3 hints in part at the narrative of Train of Thought, Dixon's second album under his own name, released on Yore in 2007. While not as impressive as his debut, it does see the Detroit artist push techno into unusual places and call on jazzy and Afro influences. There are the melodic meanderings of "Intro", the lithe back beats and subtle note changes on "Twilight" as well as the spaced out synths of "Splender". Dixon also continues with an abstract approach, but instead of understated electronic pulses, Train of Thought offers dense workouts like the flailing, filtered "Awaken" or the busy, organic percussion of "Relent" and "Links", frenetic rhythm tracks dominated by intricate percussive twists and turns.
The album highlight however is "A Game Called War". Dixon's answer to Underground Resistance's 1992 classic "Amazon", its incessant tribal beats, outer space blips and mesmerising synths ride a snaking bass that by turns shifts in tone, doubles up and drops.  In typical Dixon form it is more understated than the UR track, but it does provide an impressive climax to his second album.
Following the release of Train of Thought, Terrence appears to have had a change of heart in his approach to releasing music. Instead of focusing on Tresor and Background/Yore, he put out 11 EPs on nine different labels between 2007 and 2008. Some of these were worthy ventures, in particular the Point of View release on Finest Blend, the spacey dub of View From Above for Frantic Flowers and the reissues of "Rush Hour" from the Hippnotic Culture release on Rush Hour backed with remixes from Convextion and Aardvarck.
However, his willingness to put out so much music for such a wide range of labels raises the questions as to whether in so doing, he made compromises. Three from this period are digital only, and the choice of remixers on some of the releases – Mathias Kaden, Arnaud Le Texier, Nasty Bobby and Tomi Chair – are unlikely ones. It also raises the question as to whether anyone should be allowed to mess with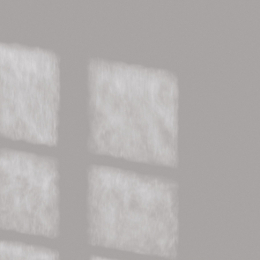 Dixon's work. Irrespective of where one stands on this question, and there are probably many fans of his who consider such activity to be tantamount to sacrilege, thankfully some of the more recent remixes have been done in a tasteful manner.
If there was ever a meeting of minds, it occurs on Room 310, a 2010 release on the Belgian label Meakusma. On the title track, Dixon matches up pinprick blips over a thumping bass drum, the subsonic tones flitting and swarming about the backing like mosquitos around a lamp, while there is a rare appearance of a vocal, ponderous and pensive, as it freestyles its way through the arrangement. "Who is That?" is more housey, with eerie synths and live drums accompanying Dixon at his grooviest. But the chaos really starts on the flipside, when the Upperground Orchestra get their hands on Room 310. A quintet led by Rabih 'Morphosis' Beaini, the results are close enough to what a live band sounds like re-enacting Dixon's music. Which is exactly what they achieve.
Beginning with a vocal sample – 'diamonds in the air' –  the Supreme Present version features Fisher Price xylophone tinkling, staccato percussion and a funk bass, all held together by tight, live drumming. On the "Sci-Fi version" however, the Orchestra lose the plot completely. A snaking bass is drenched in swathes of psychedelic reverb, drums crash and cymbals flail and as the dénouement, the groove descends into bedlam as it sounds like the drummer and his kit have been flung down an nightclub staircase, creating an almighty din. It has the same 'what the fuck was that' feeling that many listeners would have experienced listening to Dixon's music for the first time.
Since 2010, Dixon has continued to put out music for a variety of labels. In some instances, this has seen him sanction the re-release of older material, including Delsin putting out Two Sides to Every Story and Russian imprint Shanti releasing material from From The Far Future and on other occasions, putting out excellent new material, like the steely rhythms of The Parkhurst for Thema, the tough tribal techno of Lost at Sea for Surface and more ethereal sounds for Harbour City Sorrow, Knotweed and Chronicle.
All of these newer releases are essential purchases, but none come close to emulating his last album, From the Far Future 2. Released on Tresor, it brings together the many strands of his musical expression on one release, painting a cohesive picture of his work. The harder end of his sound, which was a feature of his early Population One/Utensil records and recently re-appeared on Lost at Sea is represented by the pummelling beats and epic strings of "Light of Day" and "Dark City Of Hope (Hard Mix)", where rolling drums and chain mail percussion give way to epic chords. "Dark City" is Dixon's version of the theme Robert Hood explored on the third Nighttime World, as impressive an ode to his crumbling hometown as "Drive (The Age of Automation)" or "Slow Motion Katrina".
Elsewhere, the album explores mysterious, dreamlike sound scapes and pointillist, microscopic beats, with "The Study" and "Fountain of Life" pushing the eerie minimalism that featured on Room 310 into an even more eerie direction. There are references to Dixon's other two albums under his own name; the crashing, flailing snares of "11th Floor" could have been part of Train of Thought, while the expansive, aquatic synths and jazzy riffs on "Horizon" sound like a progression of the direction explored on the first Far Future long player.
It wouldn't be a Dixon album without some curveballs, and on "Sleight of Hand" he conjures up a wild melange of steely drums, heavy claps and an out of tune bass rumble to act as a framework for a series of jarring chord sequences. It doesn't sound like it should work but he succeeds in keeping it together. The album also contains his first reference to UK dance culture on the hard-core bass of "Sleight of Hand". Set to an off-beat rhythm, the Hoover-like subs seem to house a vocal sample, lost deep in the mix. Given that his first Far Future album could be seen as source material for recent UK-based electronic music, it is interesting to hear Dixon's own interpretation of music he inspired.
Since the release of Far Future 2, Dixon has released more Population One material for Minimal Soul and Monique Musique, but it seems like he has decided to take matters into his own hands with the launch of his own label, Reduction. In keeping with everything he does, there is scant background information about the label, bar the mysterious, at times ghostly rhythms of the debut release, A Simpler Form. A follow up release, Reducible Expressions, also as Population One, is supposedly planned for release this month, but like everything Terrence Dixon does, the exact details remain a mystery wrapped up in an enigma.
Richard Brophy
Header image by Ilaria Pace adapted from an original photo by Inna Spivakova