Bass Clef returns to Punch Drunk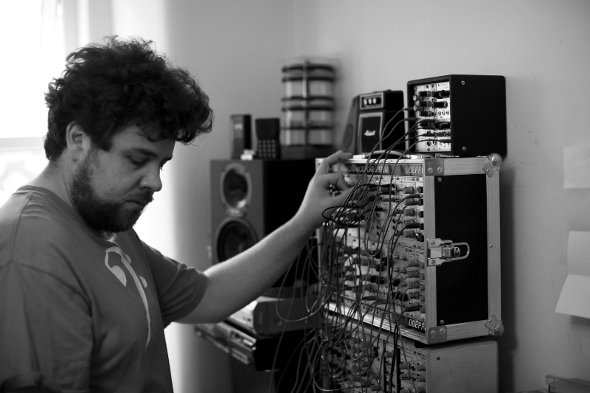 Peverelist's label are readying a 12″ containing remixes of Bass Clef's "Stenaline Metranil Solar Flare".
With Peverelist naturally occupied with Livity Sound ahead of the collective's forthcoming compilation, his other label concern has taken something of a back seat so far this year, issuing just the two 12″s in Zhou's Locust Tree and Bells, the Pev & Hodge collaboration. A third Punch Drunk release is on the horizon however, and it sees the label return to Reeling Skullways, Bass Clef's excellent album for them last year which was a considered highlight of 2012 for many people (ourselves included). The album's sixth track "Stenaline Metranil Solar Flare" is the subject, with the genesis of this release apparently lying with acclaimed video director Steven Kerning who was amongst those charmed by the Reeling Skullways album.
Particularly taken with "Stenaline Metranil Solar Flare", Kerning approached Bass Clef producer Ralph Cumbers with the idea of collaborating on a video based on the track which is due to surface in "all it's techni-colour glory" to coincide with the Stenaline Metranil Solar Flare Remixes  12″. Due for release in October, this record features remixes from label boss Peverelist and Bass Clef himself, whilst the digital edition features an additional remix from Cumbers under his hypnagogic pop recyclist alias Coseph Jonrad as well as the sublime original.
Punch Drunk will release Stenaline Metranil Solar Flare Remixes by Bass Clef on October 7.
Tracklisting:
A. Stenaline Metranil Solar Flare (Bass Clef Remix)
B. Stenaline Metranil Solar Flare (Peverelist Remix)
Stenaline Metranil Solar Flare (Coseph Jonrad Remix) (Digital Only Track)
Stenaline Metranil Solar Flare (Original Mix) (Digital Only Track)
Header image courtesy of Tom Medwell